Resources
Cases
Headspace
It was in the 1960s, the era of 'peace and love' when the Barry family left the rat race and established their own nirvana, amongst the hundred year old gum trees in the Pyrenees region in Victoria.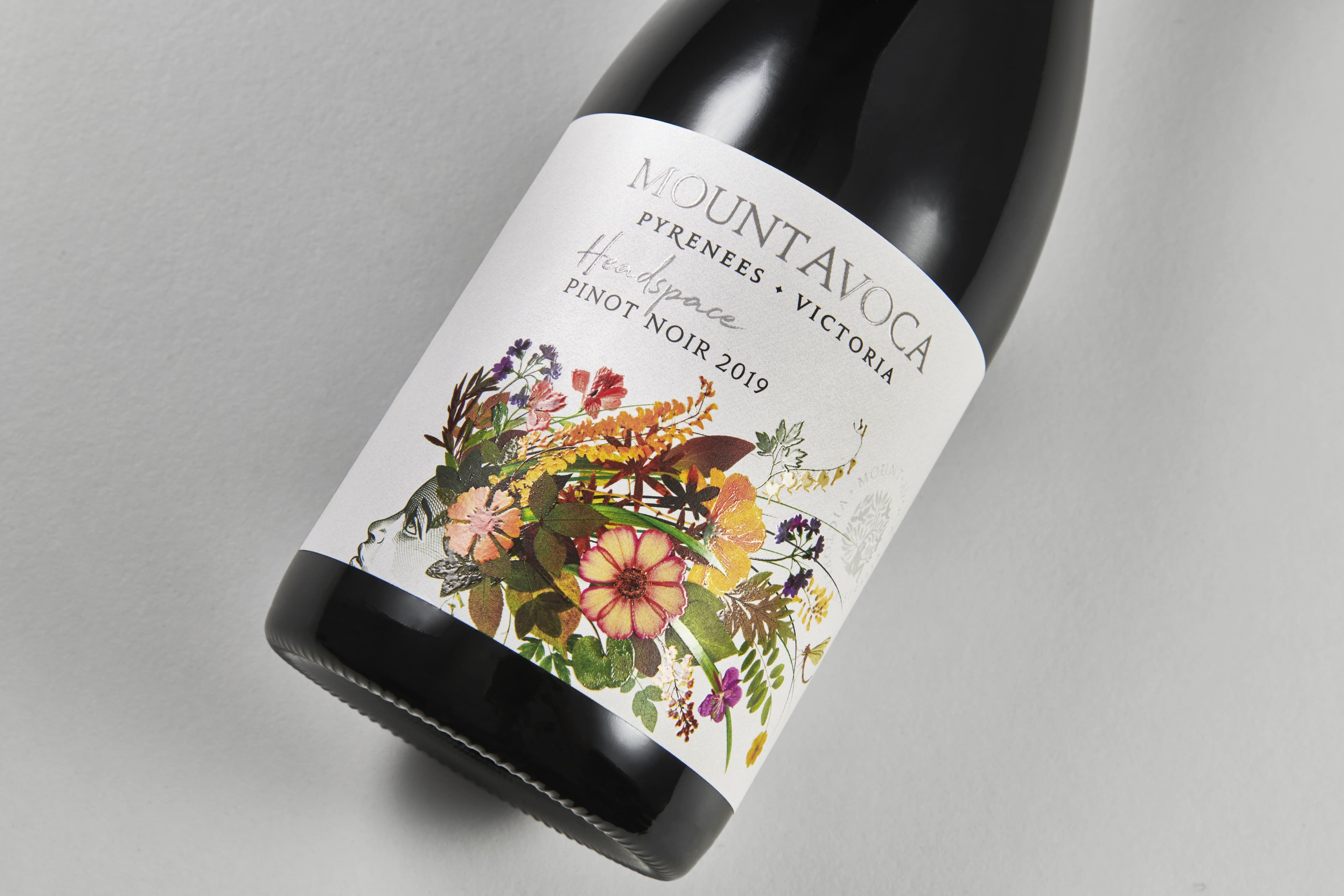 With the family's holistic approach, the Mount Avoca estate has grown to include their certified organic winery, vineyard, olive grove, cellar-door and eco-lodges.
Mount Avoca 'Headspace' labels celebrate that clarity of intent with an illustration that expresses the joyful outcomes of a beautiful and mindful life when united with nature.
Label information
Producer – Mount Avoca

Designer – Harcus Design

Photography – Stephen Clarke

Varietal – Pinot Noir and Shiraz

Printing Press – Digital

Stock – Estate 8

Embellishments – Silkscreen