Resources
Cases
How Switching to RecycLABEL® Preserved LIFEWTR's Look-and-Feel
LIFEWTR, a PepsiCo brand, is a high-profile water brand launched in February. Its most important audience: millennials. It needed an attractive label to appeal specifically to this target group. This would make the brand stand out from its competitors: each label features a bold and tactile work of art from an up-and-coming artist. As a result LIFEWTR is decidedly playing on today's social media and influencer-driven culture.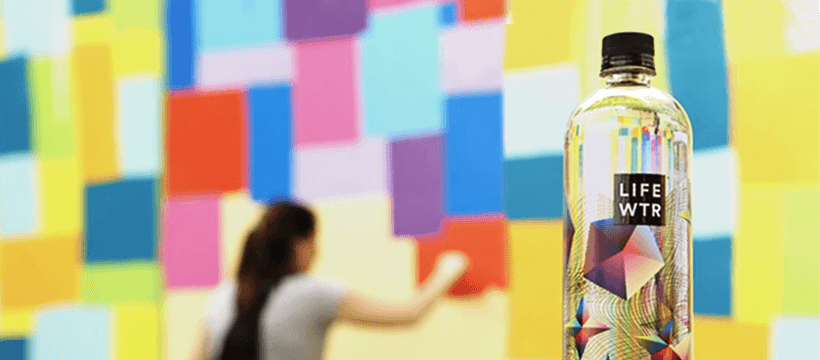 Sustainability that preserves the look-and-feel
The challenge was to create a recyclable, pressure sensitive label that highlights the color and texture of the art within a short timeframe.
We evaluated all the art to determine the best film material. Additionally, we assessed and identified the tactile coatings and matte finishes. The tactile element of the design was imperative. The team tested a variety of tactile coated label samples to guarantee the result would survive the filling and shipping process.
Pressure sensitive RecycLABEL®
We used a 12-color press to make the art eye-catching from all angles. To ensure the label would be 100% recyclable, the team used one of our recycLABEL® solutions, approved by the Association of Plastic Recyclers and the EPBP.
Great results for LIFEWTR
PepsiCo is thrilled with the quality of the label and the speed at which it was created and implemented.
Since the launch, we have shipped double the original forecast of LIFEWTR labels with a variety of designs. More filling locations are being added as we speak.
Jeffrey Brennan, National Account Manager at MCC Ohio