Resources
Cases
How thermochromic labels help topping at the perfect temperature
Smucker's® thermochromic label provides a better experience.
Read more to learn how an innovative pressure sensitive label adds to that experience.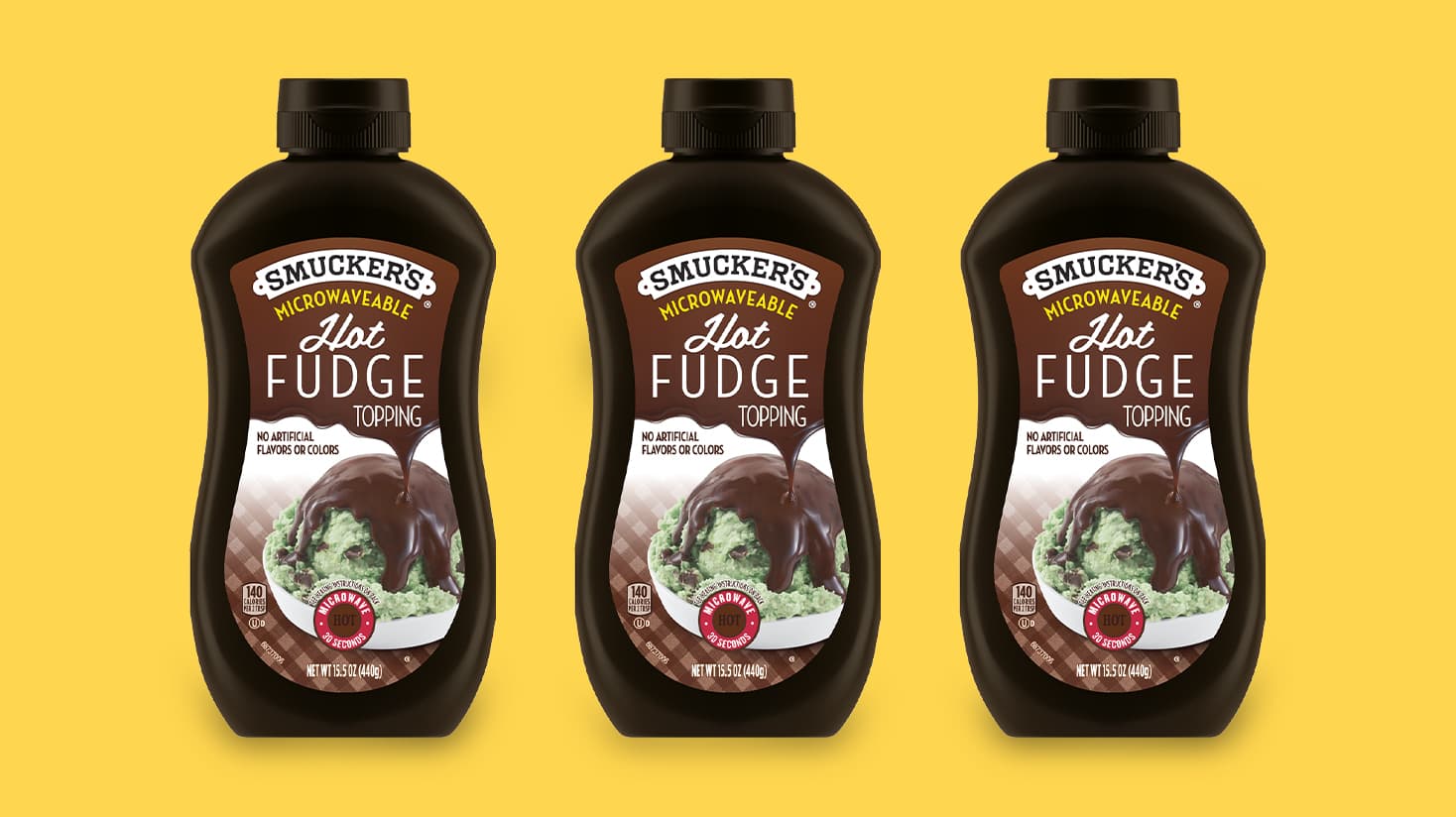 Keeping their customers happy
Some labels go beyond simply identifying an item; they enhance the enjoyment and functionality of the product within. This is certainly the case for Smucker's® line of microwavable ice cream toppings. Each label features a temperature sensitive window that indicates when the product has been heated to its optimal temperature and is ready to add to a tasty frozen treat.
The J.M. Smucker Company delights consumers with iconic food and beverage brands that help build lasting memories and traditions. Bringing the ice cream parlor experience home, their microwaveable ice cream topping line offers traditional Hot Fudge, Hot Caramel and Hot Dark Chocolate varieties to suit everyone's craving.
30 Seconds to a better Sundae
Each of these flavors are tasty treats directly from the bottle, but warming the toppings to the proper temperature further enhances this indulgent experience. To make the process simple for the consumer, Smucker's invests in a premium label that uses thermochromic ink that, when heated in the microwave, changes to indicate when the product has reached its perfectly pourable temperature.
Customized label for precise indication 
Thermochromic ink is a specific type of ink manufactured to change color depending on temperature. Thermochromic ink can be applied via flexo, silk screen, and offset printing technologies. The ink can be clear and turn colorful, or start out one color and change to another as the temperature changes. Our team can adjust the temperature activation range according to the customer's specification. This can be used to visually display the optimal temperature for consumption of the product, or it can be a creative way to surprise and delight the consumer.
The MCC Team enjoyed partnering with Smucker's to apply this functional addition to their label and create an even better experience for their consumers.