Resources
Cases
Hybrid Label Solutions for Loyalty and Brand Protection
To build greater value for their authorized workshops and customers, Shell – the global lubricants market leader for 14 years – developed a B2B2C mobile loyalty application called ShARe (Shell Advantage Rewards).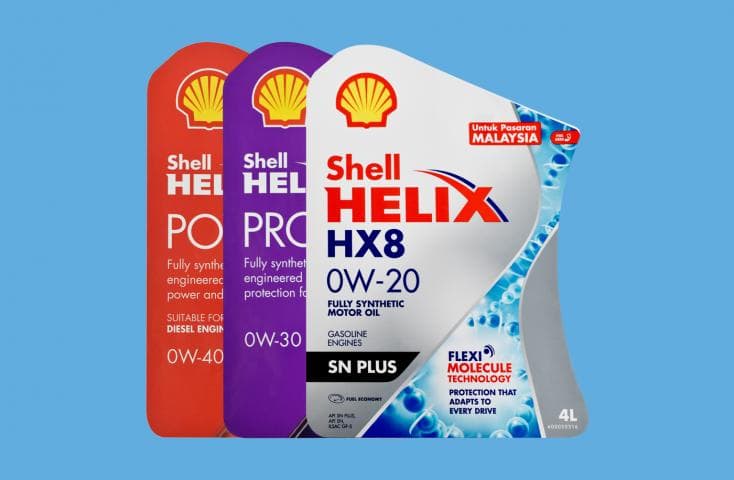 Unique QR codes
ShARe digitizes a customer's pathway to purchase and was designed to improve the customer experience by allowing workshop owners and mechanics to order products online, grow their business and improve workshop operations and services. A key element of the program was the inclusion of unique QR codes on Shell lubricant bottles that allowed their channel partners to earn points and rewards by scanning the QR code via the mobile application.
Label requirements
Shell required a label that would stay adhered to the bottle until peeled off; yet also tear cleanly along the perforated line for ideal customer experience. Regional differences in printing conventions meant suppliers had to innovate solutions specific to their region.
Product authentication
We created a unique peel and reveal label design where the label has a variable QR code printed on the adhesive side and then laminated with an OPP strip to ensure the integrity of the code post peeling. The end-user peels the top right portion of the label to reveal the variable QR code for scanning of rewards and purchase authentication. In addition, we built a quality control system by automatic camera inspection as the QR code was on the underside of the label.
This successful collaboration was the result of strategic design intent, rapid prototyping, swift testing and technical support.
Through this collaboration, MCC has proven it has innovative solutions that help provide the ideal customer experience."

Sherman Khoo, Packaging Contract Manager Shell Lubricants Supply Chain, APME