Resources
Sample Kit
IML Metallic sample box  
Want to give your paint pail a more premium look?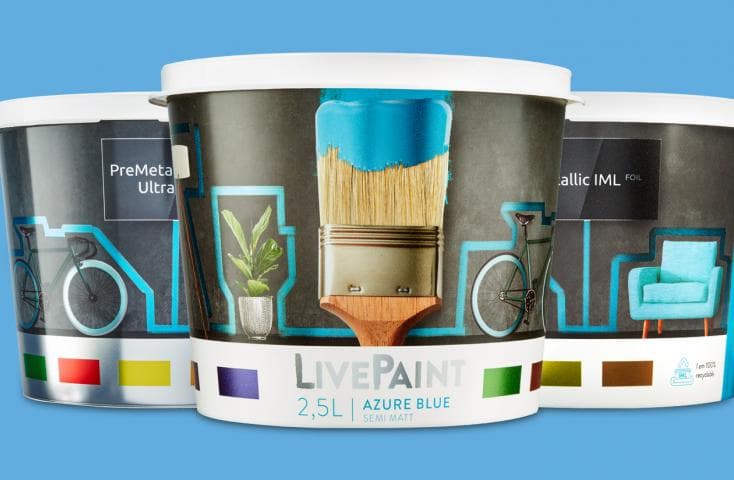 Metallic IML is your go-to label for a premium, luxurious look & feel. Discover also its anti-counterfeiting advantages! 
Why Metallic IML?
To attract customer attention to products on shelf.

To preserve a metallic look, when changing from metal packaging to plastics.

To give your product a very high-end quality look.