Resources
Cases
It's all in the Detail
Presidente, a premium imported beer, switched to pressure sensitive labels improving the final product delivered to the consumer.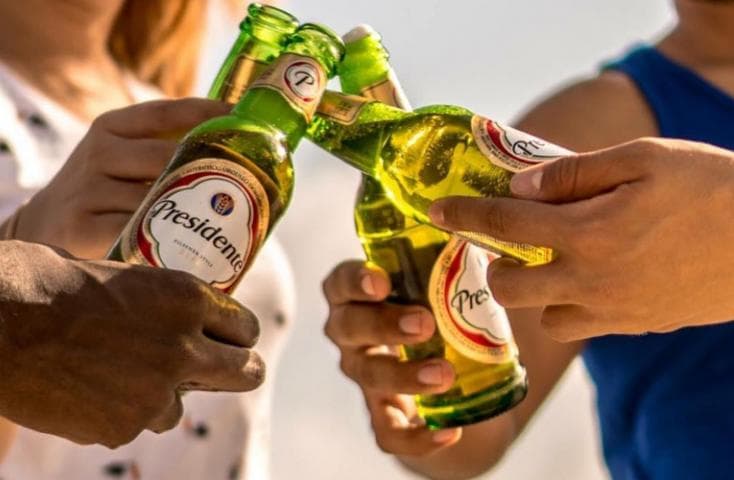 Improved design & function
Some product changes, while unnoticeable to the average consumer, provide significant improvements to the product's design and function. This was recently the case with a popular pilsner with Dominican heritage. Presidente Imported Beer is a popular beer distributed in the United States, areas of Europe and extensively throughout the Caribbean and Central America. Like many brands, it continues to strive to deliver the best experience for its customers.
Multiple enhancements
MCC recently helped AB InBev transition this iconic brand from a standard cut and stack paper label to premium pressure sensitive labels. This transition enhances the packaging in multiple ways. First, the beer maintains its recognizable logo and reinforced branding, but its graphics are more vibrant and dynamic. Secondly, the new label is more durable, better withstands agitation during transportation and maintains its pristine image throughout its life cycle, even when completely submerged in a cooler of ice water. Moreover, the label performs better during application, providing significant operational efficiencies. It has been demonstrated over and over that pressure sensitive labels perform better during high-speed production and provide for better brand presentation to the consumer.
Expert knowledge
Multi-Color has experts knowledgeable about all aspects of packaging decorations. Our teams constantly learn about customer challenges in product presentation, differentiation, durability, sustainability and other areas that our solutions can solve. This example demonstrates how MCC works with customers to create multiple enhancements through innovative label solutions, and is one of the primary reasons Anheuser-Busch chose MCC for this important transition.