Resources
Cases
Ken's Foods Custom Vendor Managed Inventory Program Maximizes Efficiency
Vendor managed inventory (VMI) programs are a structured approach to streamlining supply chain management for CPG brands.  For Ken's Foods, MCC's VMI program was an opportunity to reduce costs and lead times, optimize print run strategy for smaller volumes, and minimize supply chain uncertainty.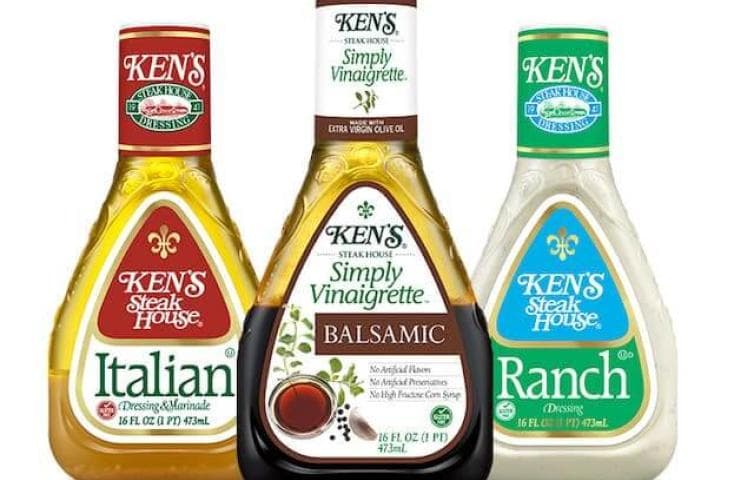 The Opportunity
A VMI Strategy Centered Around Efficiency and Cost Reduction 
In 2020, Ken's partnered with MCC Label to develop a weekly inventory template to assess supply levels and trigger print production. The weekly assessment process includes a systematic approach to pairing volumes of similar labels and maximizing run efficiency, lowering Ken's unit cost.  
The Result
"This VMI solution that we developed with MCC has exceeded our expectations, streamlining and simplifying our label supply chain." says the VP of Procurement at Ken's Foods. "The overall cost reduction and efficiency gains are exactly what we were hoping to achieve." 
After running the program for a full year, our partners at Ken's Foods are thrilled with the initial results: 
5-15% unit price reduction through efficiency gains 

30-35% label inventory reduction 

Reduced lead times  

Simplified ordering process 

Zero supply chain interruptions 
Combination layouts deliver efficiency gains and cost savings for Ken's Foods.