Resources
Cases
Kongsgaard Dark Gin Labels
Time & wood are the 2 most important elements in the production of Kongsgaard Dark Gin, which has been stored exceptionally for 18 months. It exudes French craftsmanship. The secret lies in the coveted oak from Limousin, which over time develops the irresistible soft tannins and creamy vanilla notes.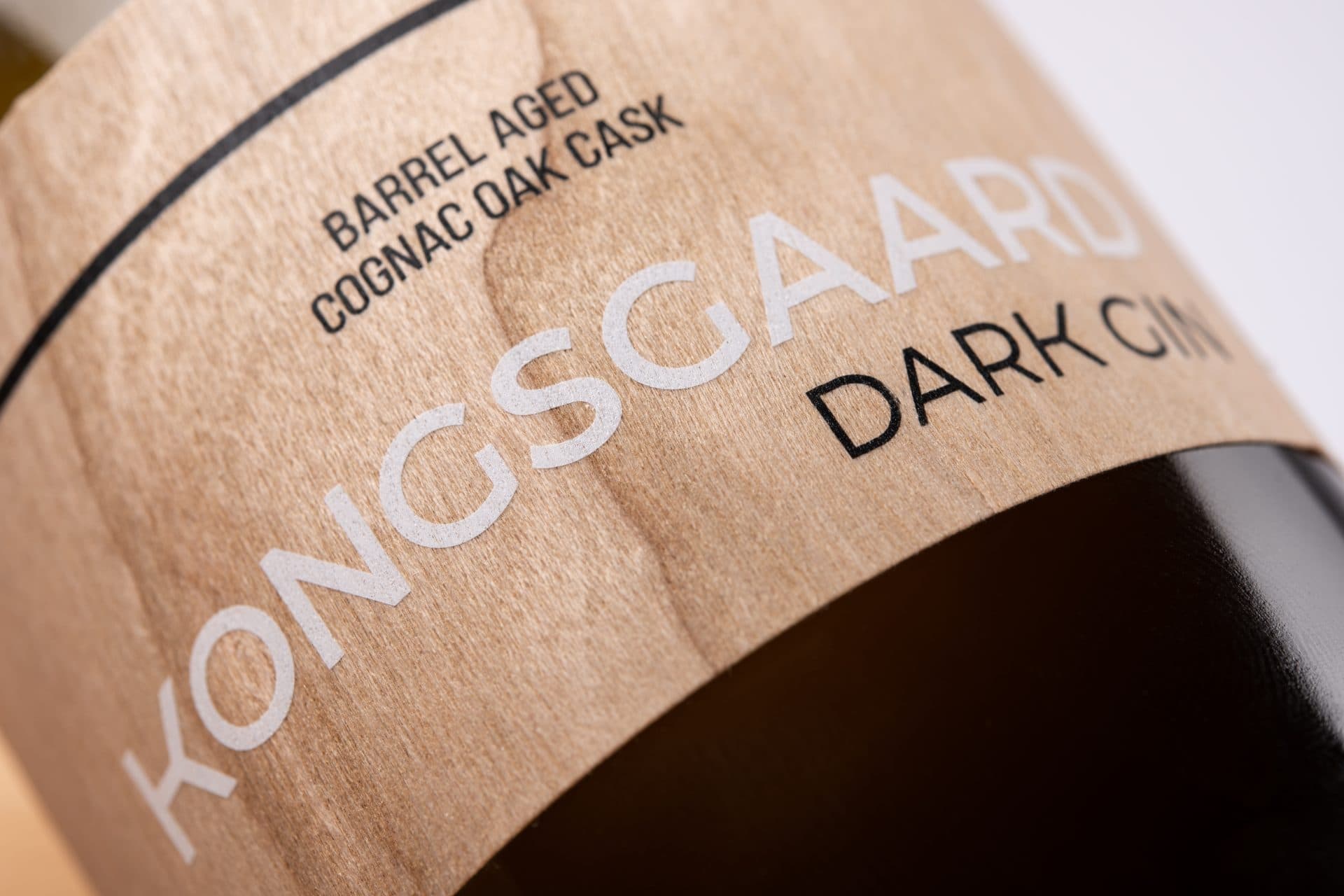 The task was to combine the simplistic Danish design created by Bettina Kongsgaard and have this reflect the true nature of Kongssgaard Dark Gin.
Multi-Color picked a natural wood material, with no two labels looking the same. It offers natural beauty only real wood can. The sharp white lettering stands out in contrast to the natural material, reinforcing the simplistic Danish design thus providing a premium finish.
"As a key factor in our brand identity, it was important that our message was clear, as carved in stone. You get a sense that everything is possible, working with Multi-Color Labels. The quality of their work is unique, but at the same time you get that flexibility, you are always looking for as a client, which made this collab perfect for the task at hand." – Søren Kongsgaard, Kongsgaard Gin.
Label Information
Producer/Brand – Kongsgaard Gin

Designer – Bettina Kongsgaard

Varietal – Dark Gin

Printing Press – Digital

Embellishments – Shape Dense White and Solid Blacks on a wood material