Resources
Cases
La Colombe Adopts Folding Cartons to Go Larger Format
La Colombe Draft Latte was invented in 2016 as a packaged good. The brand has been sold as a single serve 9 ounce offering over five years throughout the United States in stores such as Whole Foods, Target and Walmart. It was in2020 when the brand had the opportunity to go larger format into the wholesalers. To take Draft Latte into Costco was something they couldn't miss, so they needed a 12-pack solution that was prominent in store.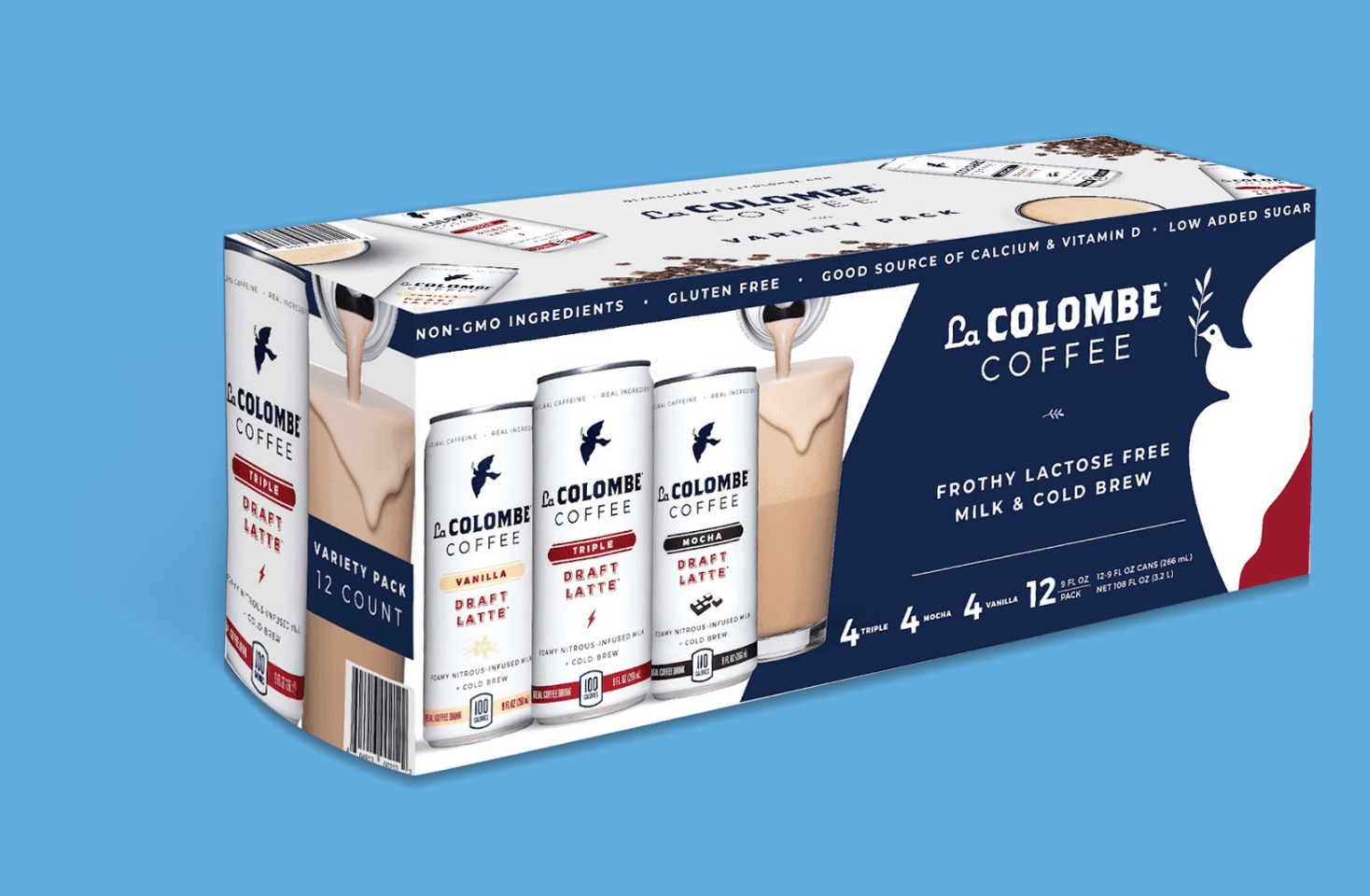 A new sales channel needs a new type of packaging
When selling in the club channel, you don't get a lot of selling space, it really is just a pallet of products. So it was important for the brand that the primary side of the folding carton stand out and look super premium when in a palletized form. To do so, they were looking for a high-quality gloss finish and to get taste appeal from the photo displayed on the carton.
For the printing of the folding carton, La Colombe chose MCC. Working together in the past, they knew all of their available capabilities such as a variety of gloss and different kinds of finishes, exactly what they were looking for.
It was a challenge to get the folding carton exactly right, but after technical advice from the MCC team and several testings and learnings all issues were resolved.
Recently, the brand removed the plastic lid from the individual packaging, which meant that it was necessary to change the structure of the carton, another challenge that resulted in a great evolution to keep up with the brand. The brand is delighted that the folding carton solution has performed well and driven demand for Costco.
Successful results reflected in growth
What once started in one region of Costco has now grown to many, which shows its success.  Having this type of clear and easy-to-transport cardboard has been a great asset for the brand when sharing the proposition with new buyers in new regions, as it makes it clear how eye-catching it is for the consumer on the floor.
MCC's greatest support was that they really were working closely with us to make sure that the size was exactly right and that the finishes were exactly right. I think it really does help lend to the end quality of the product. Choosing MCC was not a difficult decision for us and we have been really happy with the quality.

Jacob Lake, Senior Director of Brand Strategy at La Colombe Coffee Roasters