Resources
Trend Article
Labeling from A to Z
Launching a wine or spirits brand or product is exciting, but can also be a challenge. A well-designed label and product packaging can be a key to success in the market.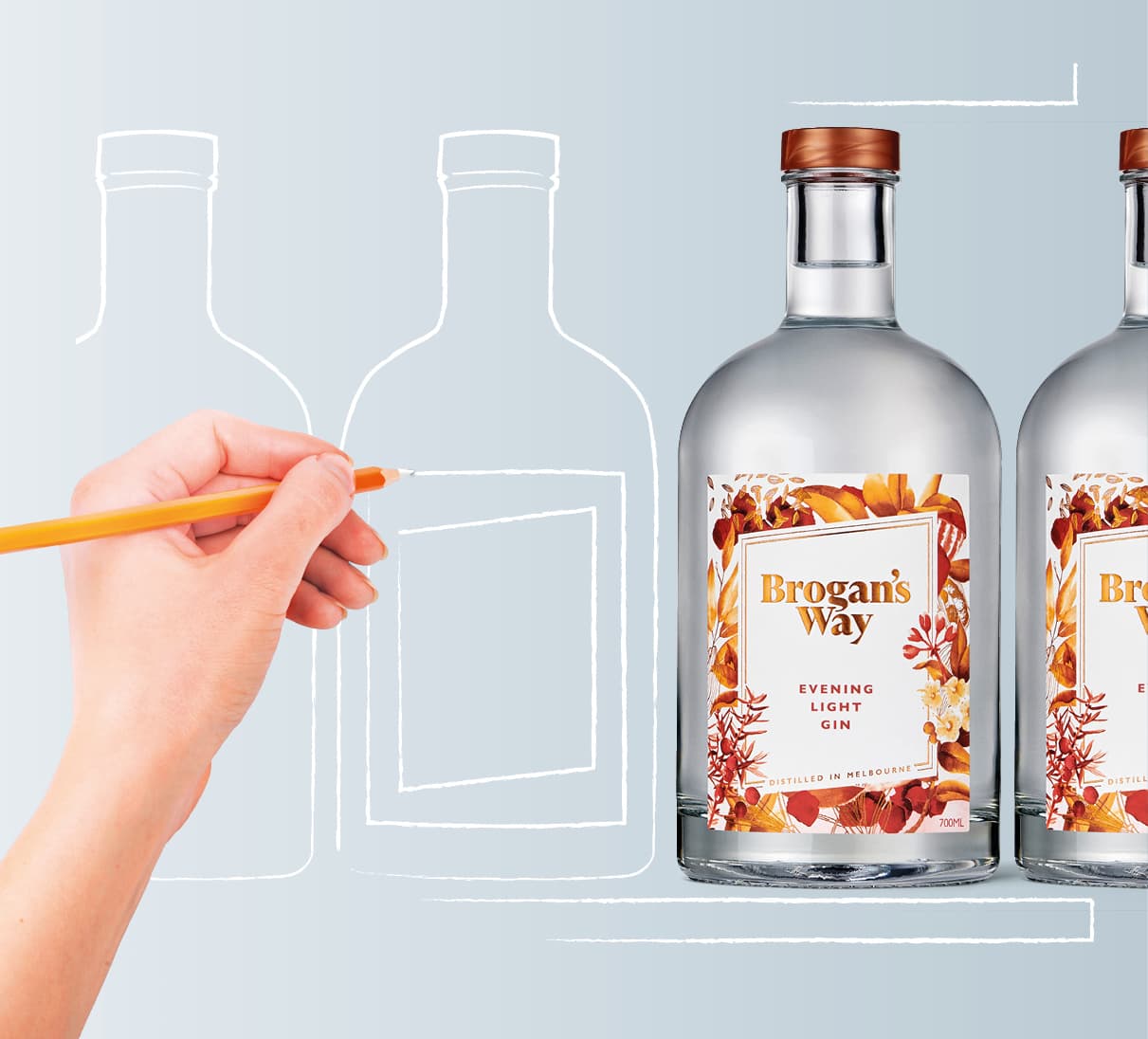 MCC has built teams of experts in strategic areas to help guide our customers through each step of the process. There are many considerations necessary to properly produce and position a product and a label. We have found that getting involved early, asking the right questions, and presenting the best options ensures your project executes successfully, on time, and exceeds your expectations. 
We sat down with a few MCC experts to discuss the wine and spirits market today, and how MCC's services helped take their projects from idea to completion. 
What label trends do you see most right now in the wine & spirits space? Has this changed over time?
HB: The technical printing methods and finishes are increasing (sculptured embossing, varnish combinations, etc.). Also, we see large, striking elements being used more and more. The goal is for maximum appeal at point of sale (POS). We also see a recent shift in sustainability concerns with customers. 
LM: In Mexico, in relation to spirits such as Tequila and Mezcal, there has been a radical change, today we see cleaner labels in terms of design and embellishment, materials with an organic or natural look, and interest in sustainable materials is beginning to emerge.
NB: Trends we've seen recently with wine and spirits have been the need to be creative with entry-level substrates. Through innovation,  we have partnered with designers and customers to convert low-value substrates into high value and premium tier products. These examples include converting cost-effective coated papers to appear uncoated, paper-like textured and in some cases to completely transform into an entirely different substrate. We have also seen this expand into creating textures on papers including leather, rugby ball effect, crosshatch woven and reptile scale effects.
AM: Now the trend is towards a "natural" and "sustainable" aesthetic result. Natural papers that are often recycled or made with processing waste (grapes, citrus fruits, sugar cane, etc.) are therefore very successful. All this combined with precious decorations (foils, reliefs, deboss…). Compared to a few years ago, when very shiny and bright materials were trendy, I would say that a lot has changed.
We play the role of a teammate, we must ensure the functionality of the label and we do this by working together with our customers to understand their needs, and with the support of our suppliers.
Luis R. Marquez, Digital Business Unit Leader, MCC Guadalajara, Mexico
How relevant is shelf differentiation for a brand? What support and resources can we offer to help guide customers with this? 
AO: Differentiation on the shelf is extremely important to many of our clients. There is so much competition in the retail space, and brand managers are continually looking at opportunities to innovate, stand out and engage with consumers. We love supporting our client's visions by utilizing our R&D team to explore innovation and bring designs to reality. 
HB: There is high importance for shelf impact in an already saturated market. Innovative and new products such as resin become more important. Additional embellishments and short turnaround times may also support customers in distinguishing themselves from other products.
LM: In a market where there are more and more options, it is essential to create a differentiation from the label, and as experts, it is our responsibility to advise our customers looking for the best option in materials and decorations to achieve it.