Resources
Cases
Labels that Last a Product's Lifetime
Air Spectrum is a leader in Odor Control and Dust Suppression Solutions based out of the United Kingdom. Each piece of its equipment features multiple size branded decals. The previous labels used were of extremely poor quality, fading in the sun before the product was even sold or transported from the manufacturing facility. Air Spectrum needed a real durable label supplier to fix this problem.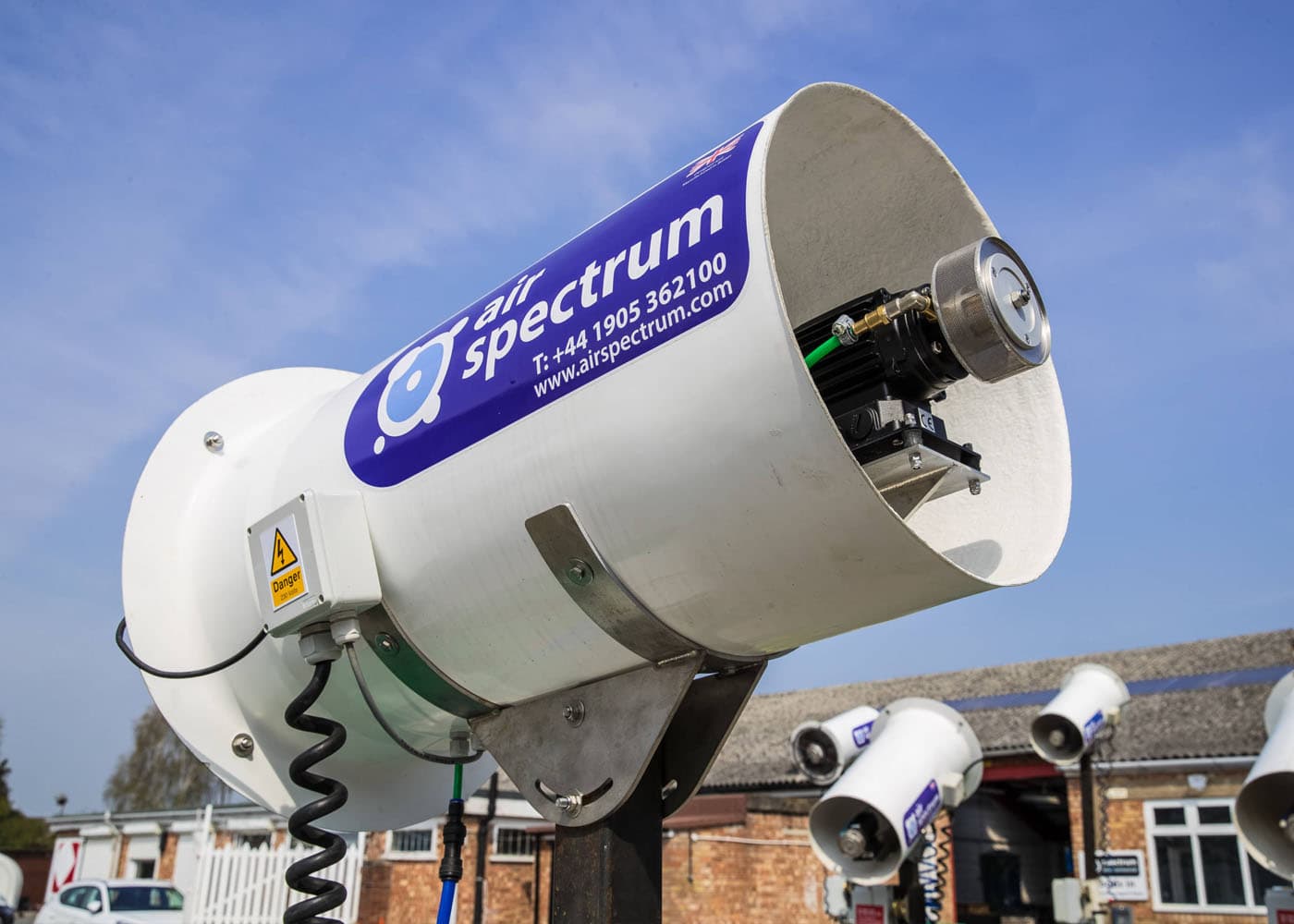 UV resistant durable labels
Our MCC Roscommon (Ireland) facility solved the company's issue by using outdoor grade digital print technology, coupled with a UV resistant protective over-laminate giving a minimum 5-year outdoor life span. This type of solution goes above and beyond the requirements and exceeds the customer's expectations. In addition, a high-tack adhesive was adopted in the specification to support improved adhesion across a wider cross section of application surfaces, further increasing the outdoor lifespan of the labels.
1 label for 1 product
By adopting a more durable production specification, the customer now only needs to apply one label for the life of the product. Before MCC got involved, it was necessary to replace the labels on a regular basis as they deteriorated. This added to the overall cost of the product and incurred additional labor time to both remove and replace the decal.
Long-term focus
Working directly with Air Spectrum, we explored long-term solutions and benefits by focusing on its overall business goals, rather than low cost labels for the short term. The solutions provided offered ongoing and long-term cost savings through the one-time application of labels, instead of multiple replacements as labels deteriorate over a short period of time.
We are extremely happy with the solution provided by MCC. Having previously believed fading over time was an inherent drawback of printed labels when used outdoors, we were over the moon to be offered a label that withstood fading in the sun. It has meant our products look better for longer and our reputation as a quality manufacturer is visibly reinforced. Our production staff in particular were even more pleased when we told them they would no longer have to remove and replace labels!

Matt Edmonds, Operations and Engineering Manager