Resources
Cases
The Lakes Distillery Spirits Range
The Lake District has long been a crucible for creativity, a place in which the imagination can flourish, and it's no different for The Lakes Distillery. The business has taken inspiration from the UNESCO World Heritage Site where its state-of-the-art distillery was built meticulously within a 160-year-old farmstead on the banks of the River Derwent.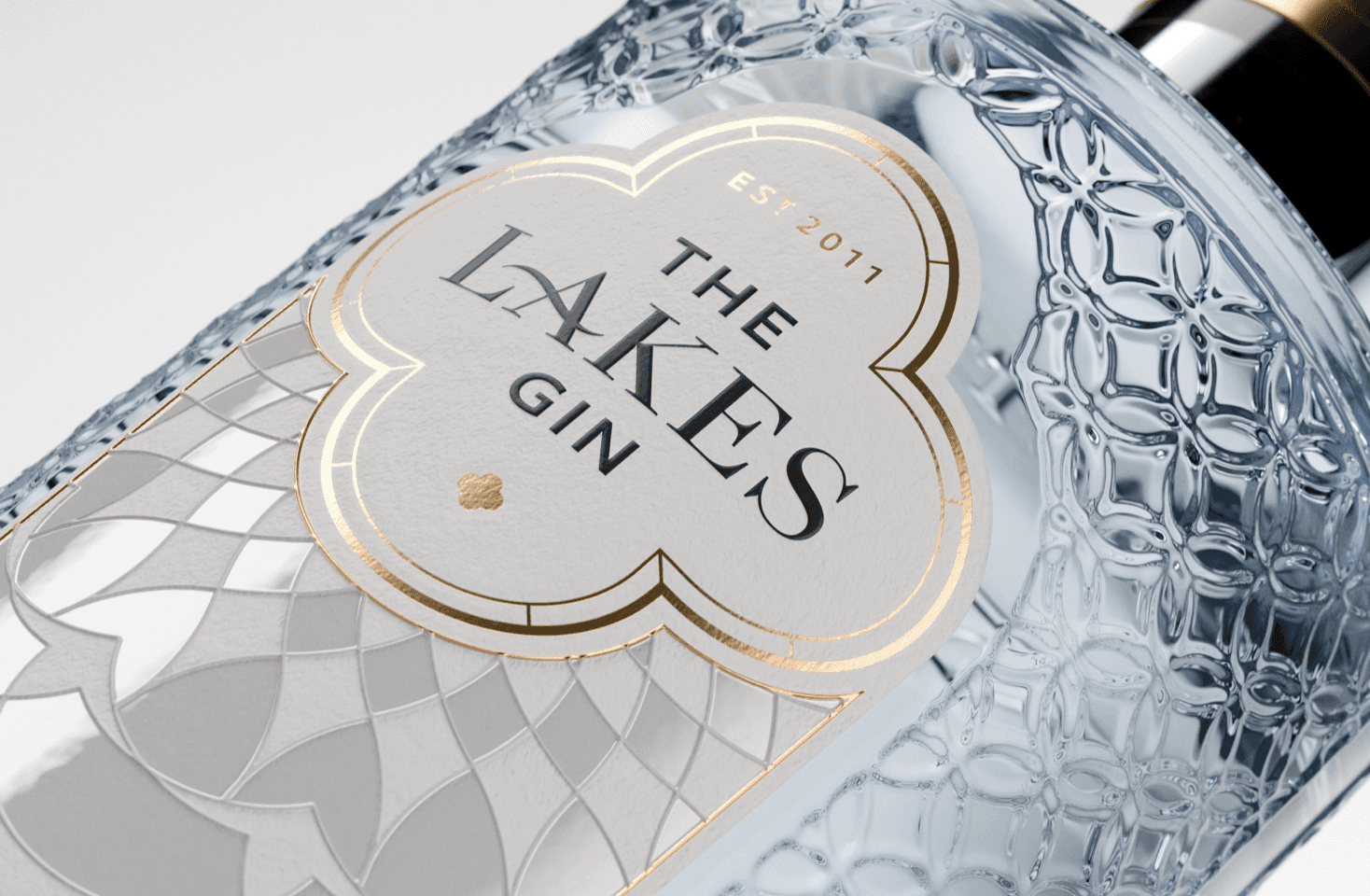 Established in 2011, the distillery's ambition is to create one of the world's leading single malt whiskies and they have adopted the quatrefoil – an ancient Victorian symbol that has always been at the heart of The Lakes Distillery – as an integral part of the brand to represent their core beliefs: faith, hope, luck and love. A fundamental new bottle design was developed featuring an intricate emboss effect with the quatrefoil shape as the basis to the design. The bottle labels were developed in tandem with the bottle to reflect the culture, beliefs and aspirations of the business.
MCC was challenged to execute the vision of the highly embellished design. Printed digitally on an uncoated stock, a detailed copper foil was selected to reflect the handmade copper stills used at the distillery to create the range of whiskies, gins and vodka. An overlapping quatrefoil pattern was used to create an intricate 'spirograph' effect with a multi-tiered emboss, matt and tactile screen gloss varnish and foiling, in keeping with the bottle design.
We have been relentless in pursuit of our ambition; pushing boundaries of print and design through multiple trials and printing methods. MCC Scotland's support and expertise has been critical to the success of the launch of The Lakes Single Malt Whiskymaker's Reserve, alongside the rest of our spirit portfolio.
 Kirsty Taylor, Marketing Director, The Lakes Distillery.