Resources
Cases
Limited Edition Customization Goes Collectable
Take a look at Heineken's limited edition bottles. 22 label designs printed using ThermoWash™ technology for returnable glass.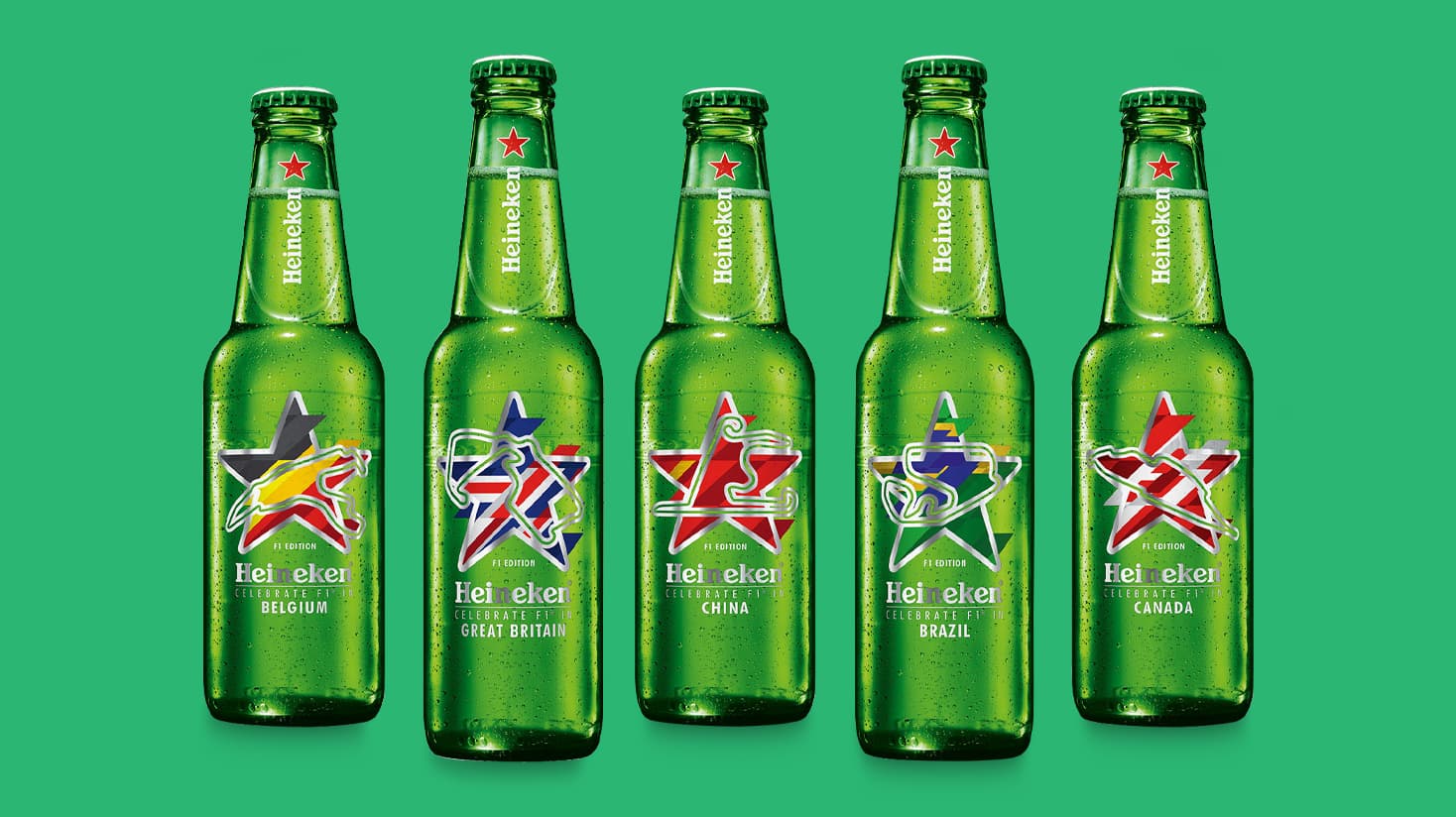 Heineken has a global partnership with Formula 1®, and wanted to do something special for the return of the Grand Prix to the Zandvoort circuit in the Netherlands. The idea was to customize its bottles with a limited edition series of Formula 1® labels.
22 labels for 22 countries
We make Limited Editions for platforms like UCL, Rugby, Formula 1, Bond movies and festive labels to increase excitement for our consumers in the Off and On Premise channels.
Ramses Dingenouts, Senior Packaging & Identity Design Manager, Heineken International.
There are 22 labels in the collection, each one displays the country and its race track. They are designed by VBAT and printed by Multi-Color Corporation in Helligenstadt, Germany. Due to the number of different colours on the 22 variable flag designs it was a challenging label to print. The labels incorporate CMYK colours, 2 x white and high brilliance silver for a premium look.
MCC is highly cooperative and simplifies the most complicated jobs. This project involved seemingly unsurmountable challenges from a design point of view, but MCC always makes it happen.
Ramses Dingenouts, Senior Packaging & Identity Design Manager, Heineken International.
ThermoWash™ for returnable glass
We used filmic pressure sensitive labeling technology. This allows the glass bottles to be reused. The pressure sensitive, returnable labels were printed on our wash off material called ThermoWash™. As a result, the Heineken bottle can be rebranded for later use. Offering the same graphic and performance benefits of traditional, single use pressure sensitive labels.
Benefits of ThermoWash™
Easily detaches from bottles during the washing process.
Engineered especially for returnable glass.
Complements traditional paper wash-off labels, requiring no changes to the majority of bottle washing machines.
Brand owners can enjoy all the aesthetic and design benefits of clear-film pressure sensitive labels.
Bottles can be rebranded for each use.