Resources
Cases
Liv Zak
Yarra Valley is one of Australia's most-famed cool climate wine regions. The mild climate of warm summers and crisp winters creates the ideal environment for producing premium wine grapes.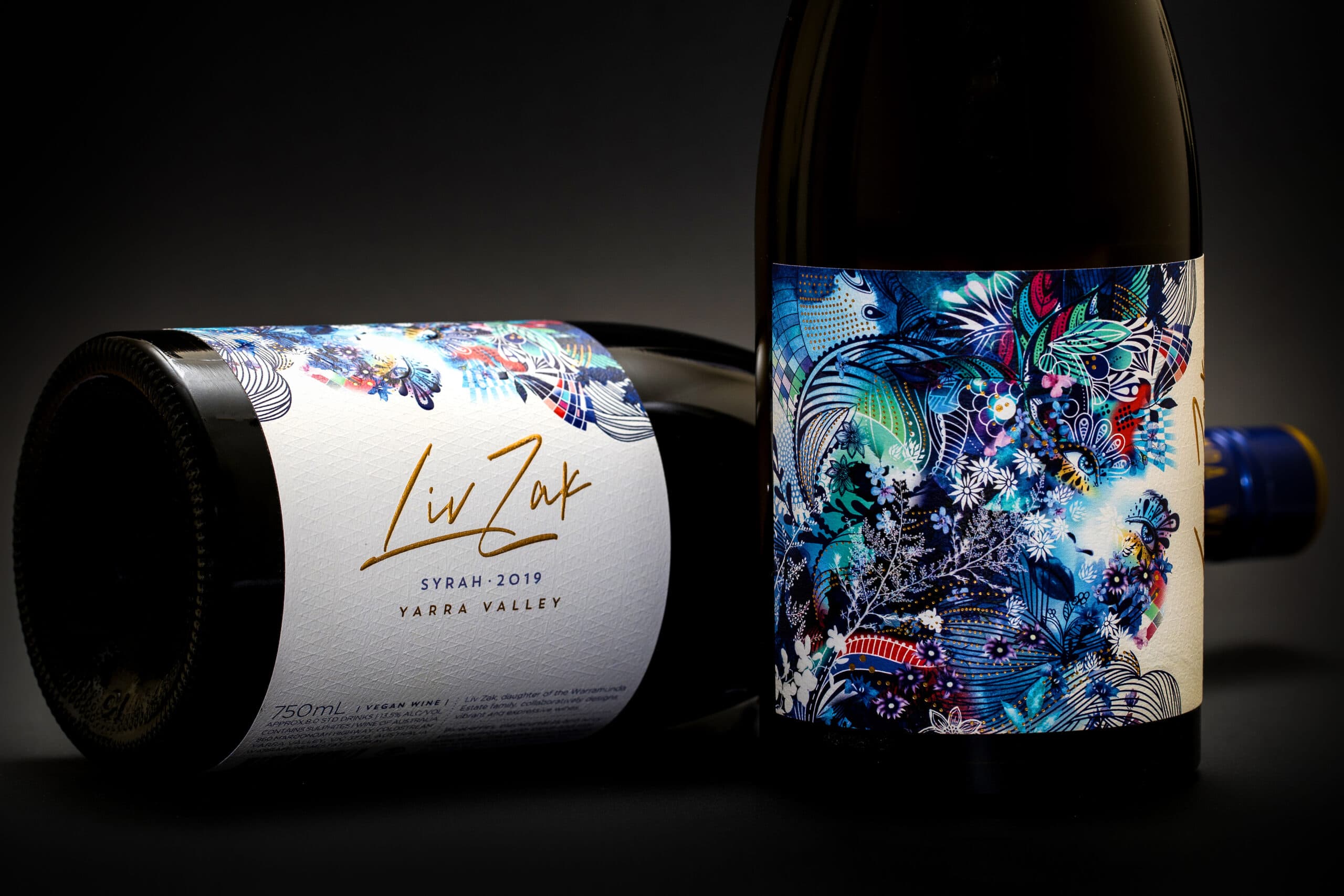 The name 'Warramunda' — believed to be Aboriginal for 'wait for tomorrow' — aligns with long-term vision of managing a sustainable, productive vineyard. Warramunda Estate produces bespoke wines, which truly reflect the natural expression of the site and provenance of Coldstream the Yarra Valley.
Olivia, known as 'Liv Zak', is a second-generation winemaker of the Warramunda Family Estate. She has grown up within the rolling vineyards of the Yarra Valley and collaboratively with her family creates this vibrant, expressive range of wines. As well as a passionate winemaker, she is also a professional makeup artist for film and television. The label shows the fusion of her creative endeavours with a lush illustration embedded with aspects of her surroundings and her passions – in a multi-sensory manner.
Label Information
Producer – Warramunda Estate
Designer – Harcus Design
Varietal – Pinot Noir, Chardonnay, Sparkling Rose, Syrah, Malbec, 'Block One'
Region – Yarra Valley, Vic
Printing Press – Digital
Stock – Bright White Felt
Embellishments – Gold Foil, Emboss, High-Build Screen