Resources
Cases
Maximize your Branding Space
Discover how Barbican achieved an uncompromised premium image for the Brand.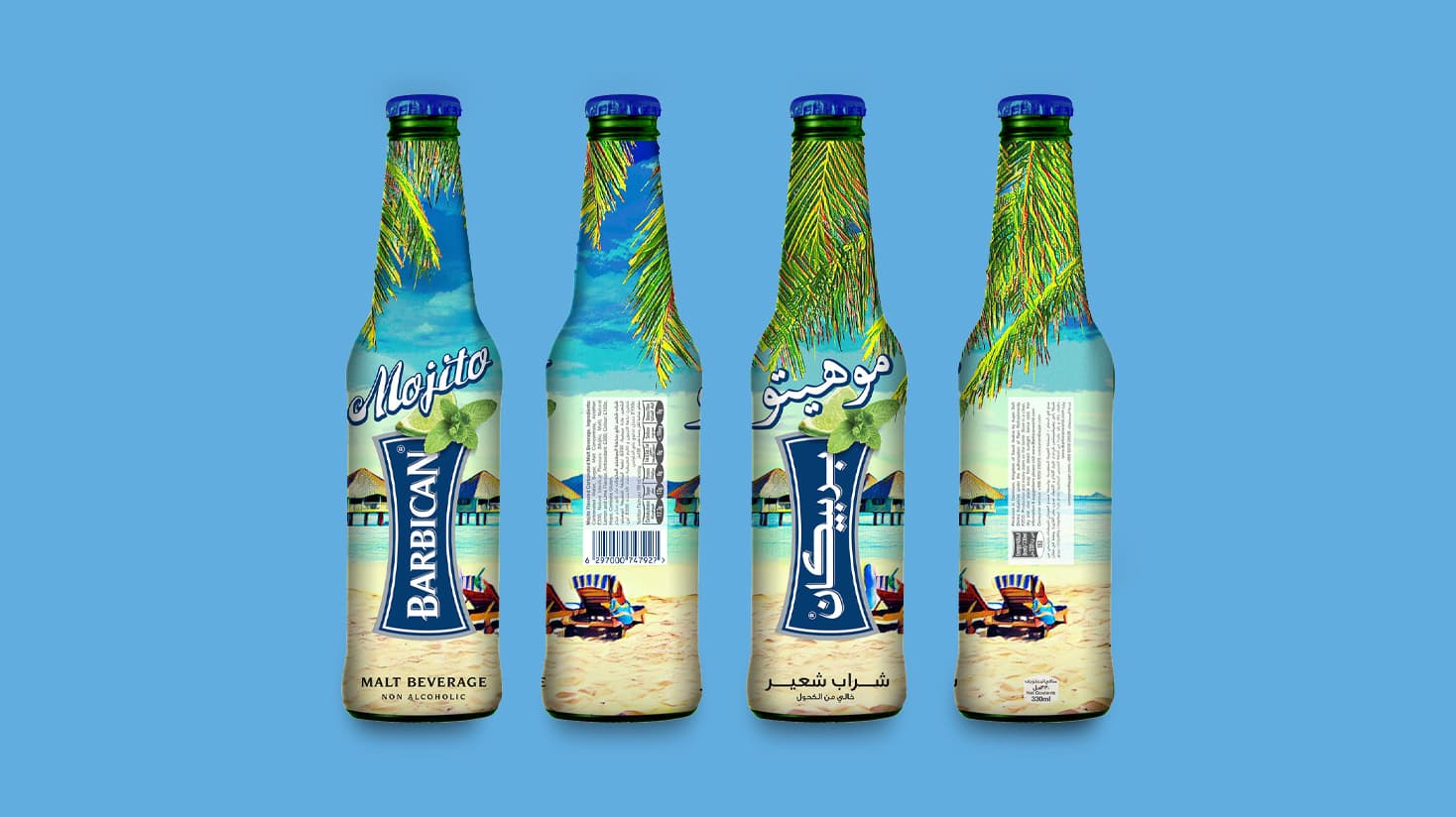 Originally launched in 1982, Barbican has been proudly produced in Saudi Arabia and the UAE since 2005. Being the drink of choice of young people, Barbican, is one of the leading malt beverage brands in both market share and brand strength in the category. Barbican has always stayed in tune with the region's youth. It's synonymous with being a brand that understands them and speaks their language. Barbican is courageous, chivalrous, loyal, genuine and open.
The latest member of the Barbican family is the Mocktail Range of products with flavors such as Pina Colada. Playing to its young audience, Aujan Coca-Cola opted for a 360 degree bottle decoration – Multi-Color shrink sleeves! 
Shrink Sleeve labels allow maximized branding space with a refreshing design. The label is printed in rotogravure on PET film using metallic ink to deliver an uncompromised premium image for the brand. Shrink sleeves shrink effortlessly to cover your entire container. Amplify your message with our customizable special effects like the metallic ink displayed on Barbican Pina Colada.  
High labeling efficiency – suitable for glass, plastic and aluminum
Brilliant printing in up to 11 colors
Tamper evidence protection
Longitudinal perforation
Seamless appearance