Resources
Cases
MVD's Unique Two-Piece Label on an Ultra-Premium Substrate
75 years' worth of History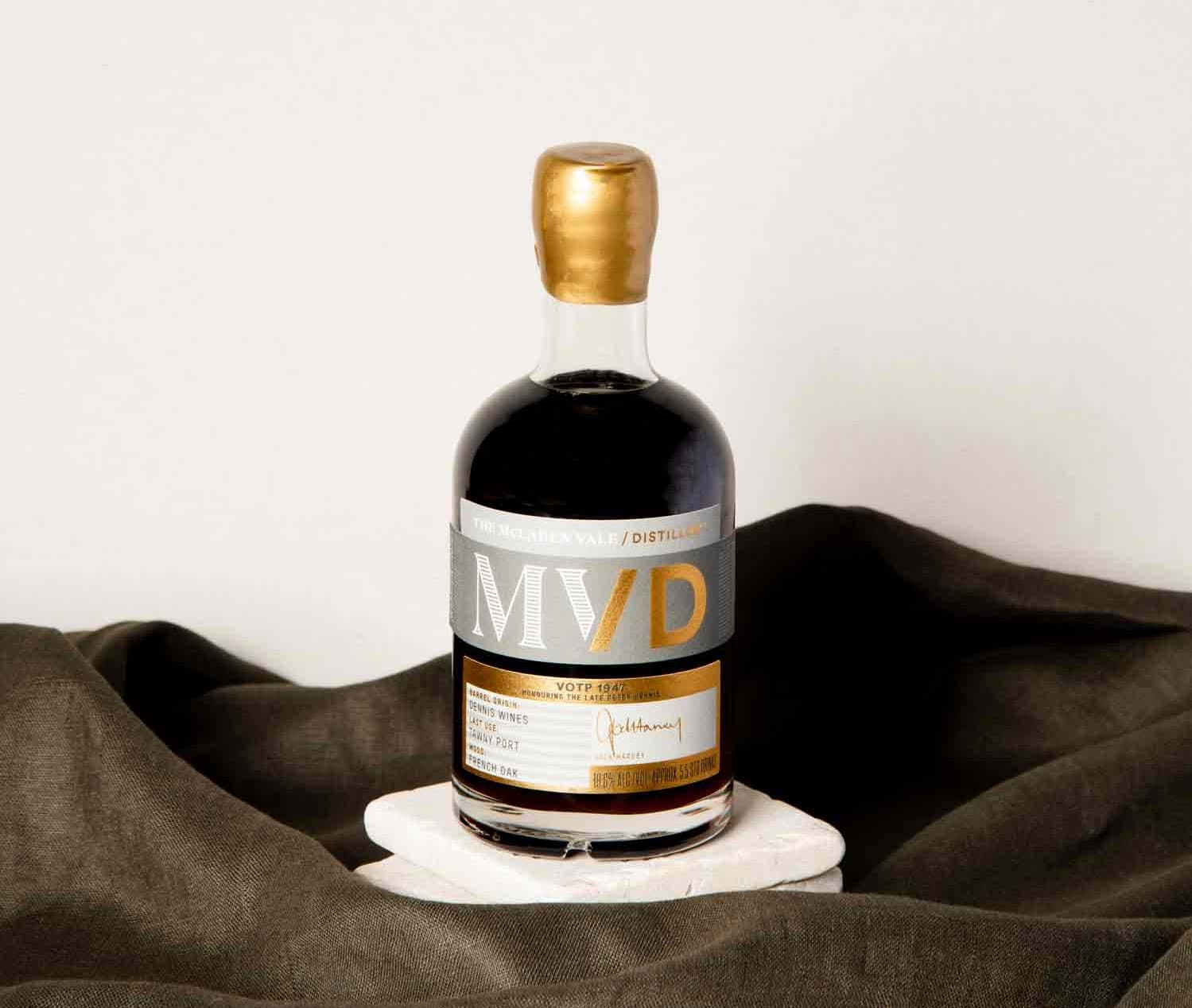 Peter Dennis was a friend for many years and cherished a collection of old, fortified barrels. A handful of barrels came across from the USA as Bourbon barrels full of Grants Whisky. They were then emptied at the Gilby's bond store in Moorabbin in Victoria.
Peters father, Ege Dennis, was a thorough gentleman who became one of the pioneers and cornerstones of the McLaren Vale Wine Industry.  Returning home from World War 2 with his great mate and fellow winemaker Doug Collett, they used these barrels to put down a Tawny Port in 1947.
Just before Peter's untimely death, I purchased these historic barrels from his collection, and we look forward to releasing a small volume of VOTP 1947 in his honour.
Label Information
Producer – McLaren Vale Distillery

Region – McLaren Vale, South Australia

Varietal – Tawny Port

Photographer – Jack Fenby

Printing – Digital

Substrate – Cotone Bianco

Embellishments – Gold Foil 425 + Emboss