Resources
Cases
New Brand, New Design
Inspired by a folktale, the traditional role of the bridesmaid was to hand-gather romantic—perhaps magical—herbs and flowers for the bride, to bring good fortune to the new union.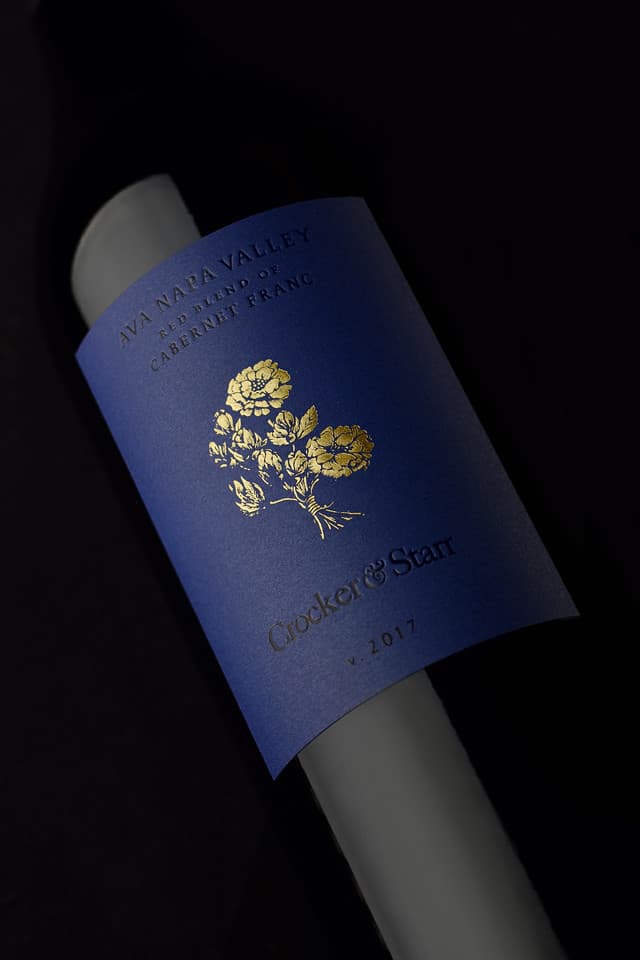 The Crocker & Starr name reflects the unique partnership between Charlie and Pam and the key components that each one brings to the table to achieve great wine: great grapes and great talent.
In 1997, Charlie Crocker and Pam Starr established Crocker & Starr with a common goal of resurrecting the historic Crocker Vineyard Estate and creating world-class wines from its extraordinary terroir. 
A new brand
Their new Bridesmaid brand was meant to be reminiscent of a traditional folktale, encompassing both grace and timelessness. They worked with MCC to really hone the details to achieve this look.
The result showcases a unique gold foil sculpted emboss and matte finish to highlight the antique look of the bouquet. This is set against the backdrop of brilliant blue, leaving a lasting impression on the customer. Debossed copy, mimicking old-fashioned letterpress, adds elegance and a touch of luxury to the classic character of the label.
Designer Tim Gatto found the print of the bouquet in a 1950s Sears & Roebuck catalog, and interestingly, one of the original kit homes from the catalog lives on the Crocker Estate.
We had a new project that needed to be completed and expedited, Multi-Color Napa was more than helpful guiding us through the process. They were very efficient, organized, and prepared to make any changes necessary to execute the beautiful design.

Lauren McClure, PR/Marketing and Sales, Crocker & Starr