Resources
Cases
The Nodding Donkey Distillery Jarrolds London Dry Gin Labels
The Nodding Donkey Distillery Co was born from owner Jamie Jarrold's time travelling the world in the oil industry and being exposed to a rich selection of ingredients used in food and drink from a wide range of different cultures. Jamie saw an opportunity to create something very special and different.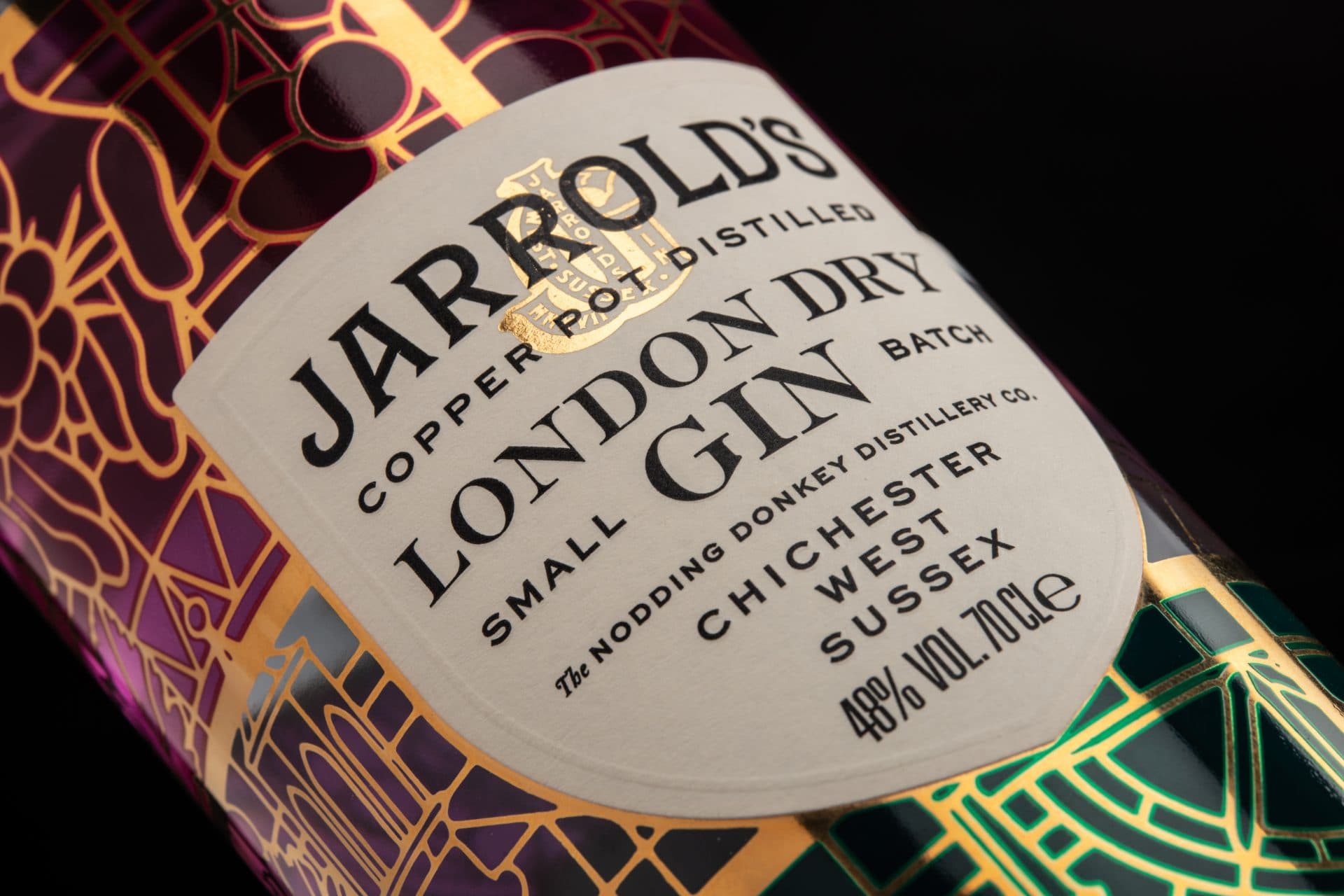 Inspired by the revival of Gin, he wanted to make a robust flavour with heavy notes of juniper but one which was perfectly balanced by the other botanicals.
We are delighted with the quality of the labels Multi-Color Labels have created for our range of products. The labels turned out to be everything we had hoped and we often catch people touching them and looking closely when we're doing events and have had many extremely positive comments.
The guys and girls at Multi-Color Labels were a pleasure to deal with and extremely responsive to our changing requirements throughout the process, which was quite intricate and required some really special input from the team.
"Communication was first class throughout. As a result, we have a superbly finished product which exudes class and certainly compliments the product inside the bottle. Our sincere thanks to you all for a great all-round service." – Jamie Jarrold, Owner
Label Information