Resources
Cases
Nomadic Dairy's Aldi Duneen range of Smoothie Drinks
Aldi is one of the world's leading supermarkets and, in addition to its low prices, has gained a reputation for the quality of its private brands.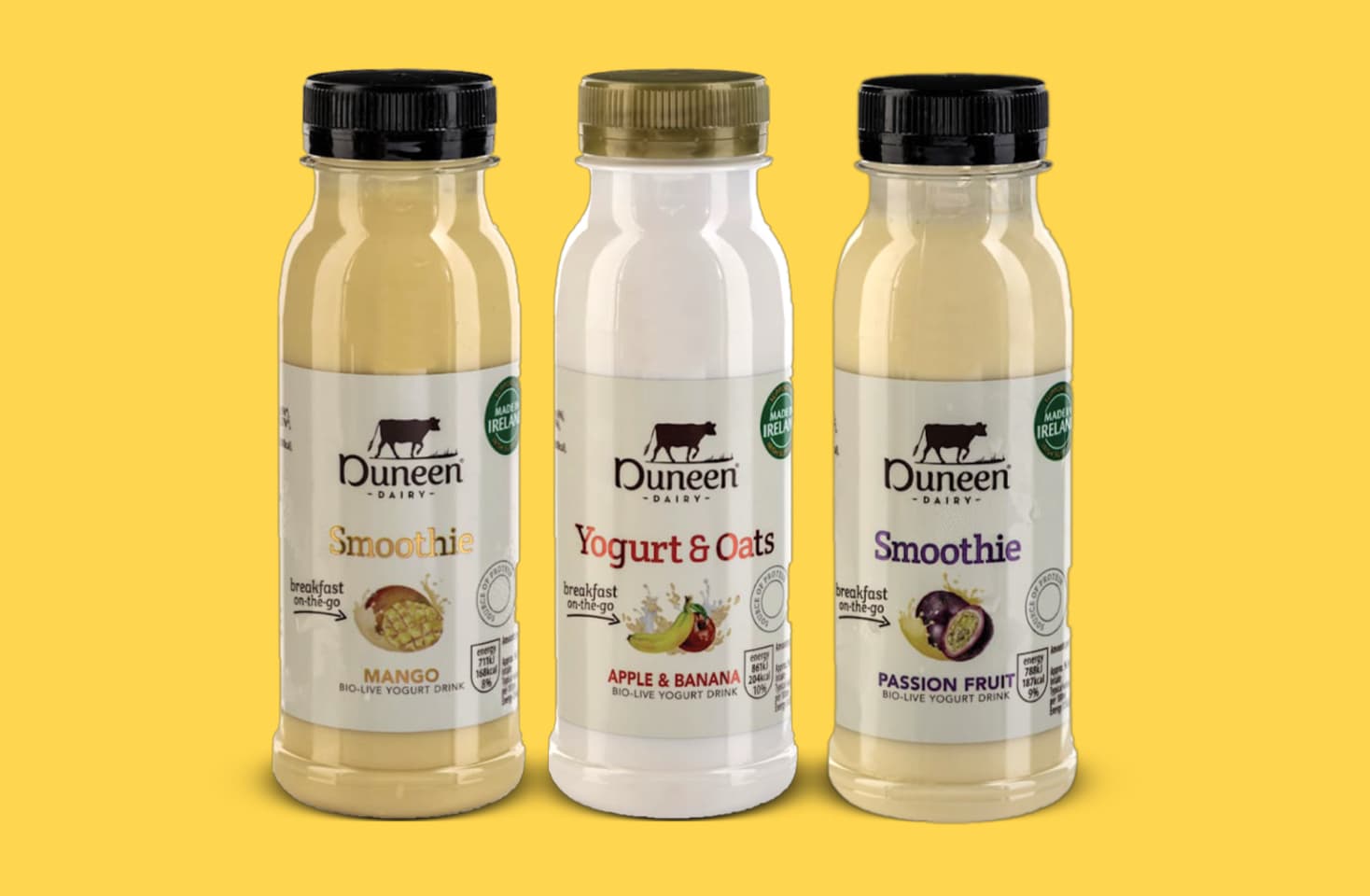 Aldi's Duneen range, made in Ireland, consists of dairy-based products including yogurts and more recently smoothie drinks.
Appealing to the modern, busy consumer the smoothies are advertised as "Breakfast on the go". Packaged in a PET bottle they come in 3 healthy flavors; Mango, Strawberry & Pomegranate or Blueberry and Oats.
Function and Beauty
The brand team required a label solution that would satisfy their supply chain and chilled storage conditions as well as maintaining shelf appeal.
It was important that the material selected was of a durable nature. MCC proposed a PP Metallic Silver, Pressure Sensitive label. The material has a service temperature of between -20°C and and 80°C which satisfied Aldi's supply chain requirements.
The label design included a shimmering effect in a couple of small areas. MCC achieved the result using a foil on the wording "Smoothie" and "Strawberry and Pomegranate." The result was a seven color label printed on UV Flexographic with foil and varnish embellishments.
A Successful Partnership
We have developed a great partnership with MCC down through the years. We appreciate their attention to detail, excellent customer service and ability to adapt to our needs, particularly in these challenging times. As we continue to grow our business we look forward to having MCC as partners in that journey.

– Bethan Miles, Brand Manager at Nomadic Dairy