Resources
Cases
P&G's "Wobbler" Label Solves Consumers' Dosing Needs
In early 2019, P&G's Fabric Care Business wanted to design a unique insert for their renowned Tide Pods tubs after learning that consumers were "under dosing" their loads. The concept of Wobbler was born, with the sole purpose of reminding the consumer how to dose their loads at each point of use.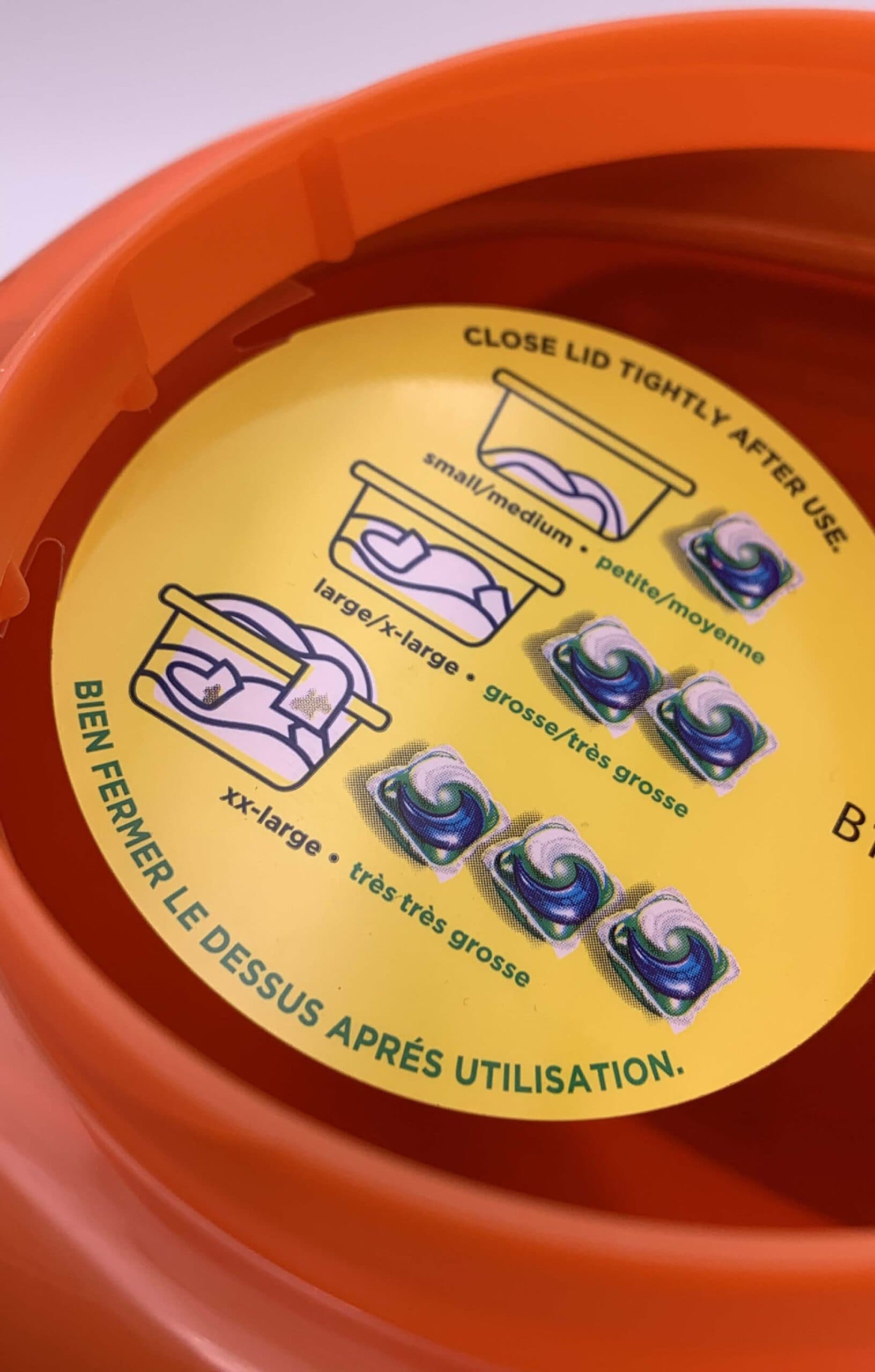 Creating the solution
MCC York's Product Leadership team helped design a 7 mil PET insert which you would reach through while getting a pod out of the tub.  It would be affixed to one side of the collar of the tub and loose on the other.  Based on that design it would "wobble" when you put your hand through it.  The design of the Wobbler served two primary roles:  It would cause direct consumer interaction by touching it, but it would be functional in that it gives dosing instructions. During the trial process, Product Leadership worked diligently with P&G on fit, form, and function as many materials and designs were tested. Since the Wobbler is a new solution, MCC needed to manually create the Wobbler in the meantime while the new automated machine was identified and delivered.
The results
While awaiting delivery of the new automated machine, the York Operations team utilized creativity and perseverance to design and execute on a manual production process to meet P&G's immediate need.   After more than 6 months of manually producing products, the new machine is running full-steam and sending Tide Pods tubs with Wobblers across America! MCC is proud to bring a new label into market from start to finish, that also truly solves P&G's consumer need.