Resources
Cases
Premium digital printed label and matching gift box for a luxurious sparkling Rosé
Levantine Hill required a luxurious sparkling wine label and individual gift box, to encase what was a limited quantity of ultra-premium vintage Sparkling Rosé. The packaging for this limited edition 2015 Sparkling Rosé had to reflect the premium and bespoke nature of the product.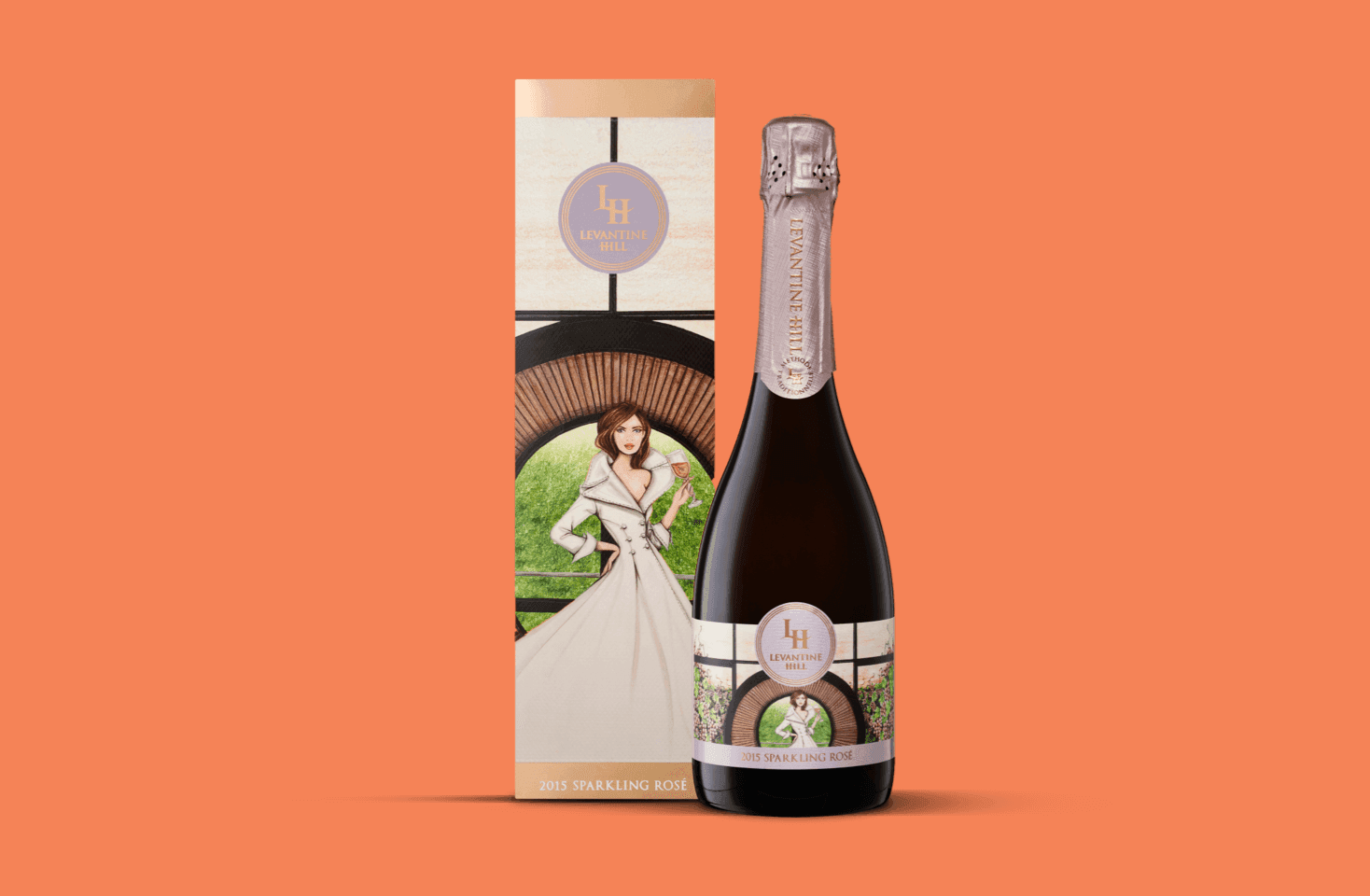 Levantine Hill is a magnificent family-owned estate, situated in the heart of Victoria's beautiful Yarra Valley, Australia. Handcrafted without compromise by renowned Australian winemaker Paul Bridgeman, Levantine Hill has quickly gained a reputation as one of Australia's leading producers of world-class wines having already won major international awards and the acclaim of leading wine experts.
Due to the limited quantity, we needed to be feasible to produce on a smaller scale. Our digital press was the perfect solution, as it still allows premiumization. We used a digital press for the label as well as for the carton gift box, embellishing with more traditional methods including rose gold foil, spot UV, and debossing for the beautiful texture.
Only 300 cases of the 2015 Sparkling Rosé were available for sale. Each bottle comes in an attractive gift box and retails at $150, reflecting the rarity of the wine and its extended time on the lees. The special artwork on the label this year features the iconic wine barrels designed by renowned architects Fender Katsalidis. These barrels are iconic at Levantine Hill's award-winning restaurant venue, which overlooks the magnificent views of the lush vineyards.
Our account manager worked for months to perfect the production values and embellishments. Each stage of the print process was meticulously quality controlled by Alana, who also colour matched the label and box to our existing 2014 vintage. The final result is a highly unique label and gift box befitting this ultra-luxurious Sparkling Rosé." 

Melissa Jreissati, Brand Manager at Levantine Hill