Resources
Cases
Premium Edition Pilsner
Pilsner Urquell is not just an ordinary pilsner, it is a classy beer.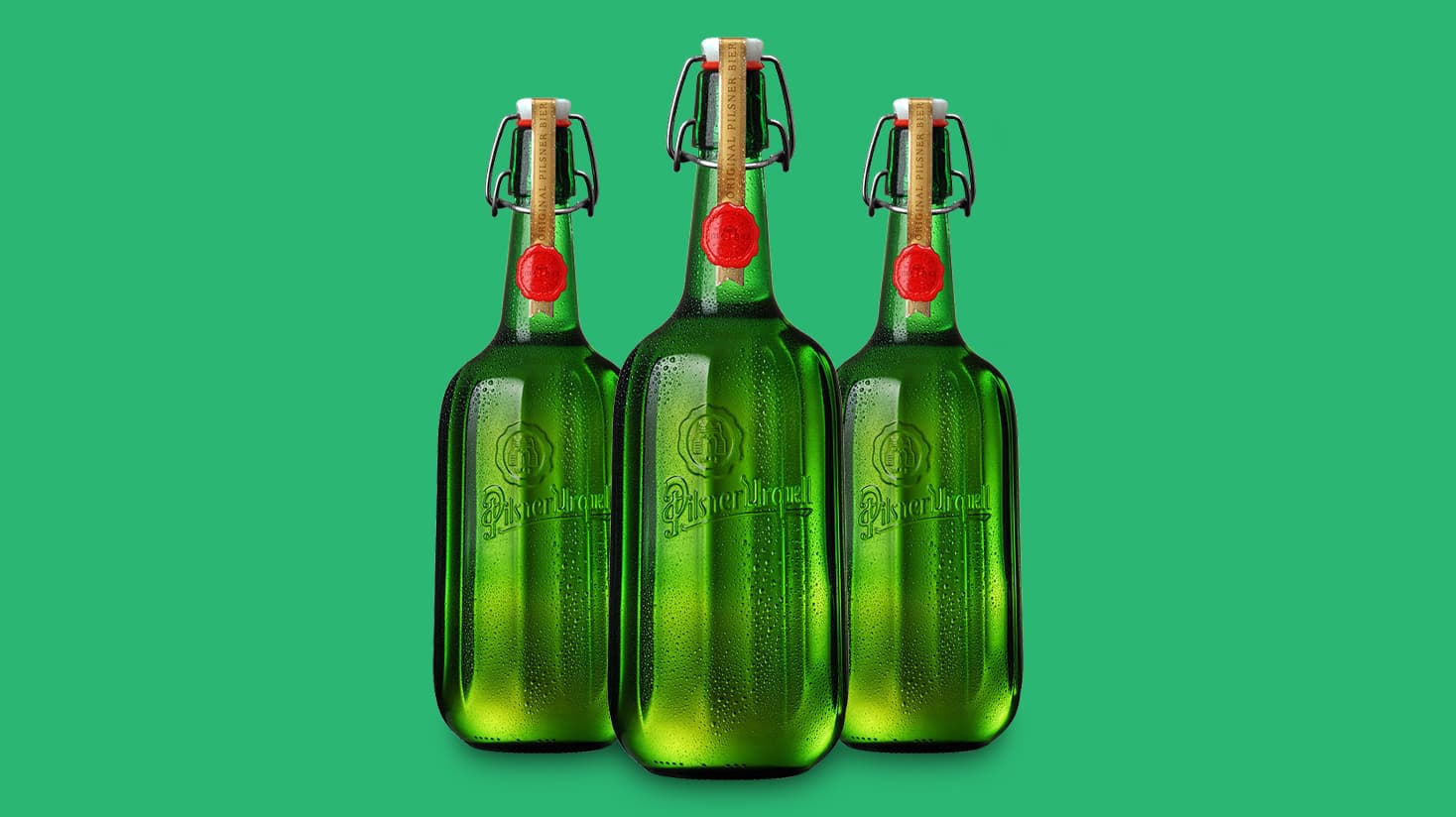 A touch of class
That's why they have a great habit of creating a yearly Christmas Special, which gives added value to the bottle. In 2018, Multi-Color created a pressure sensitve neck label with a bronze powder effect. This limited edition looked very fancy, but the following year had to be bigger and better. Pilsner Urquell's objective is always to exceed their previous edition. An exclusive 1L bottle of Pilsner Urquell was developed for the Christmas edition of 2019 and the challenge for MCC was to further enhance the label. This was achieved using a striking resin label placed on top of the PS neck label for a majestic finishing touch.
Premium Package
"Compared to the previous editions we have further increased the packaging uniqueness by using special printing techniques from which I would mention a premium wax alike resin printing effect made on the neck label by MCC Lucca, Italy. Pilsner Urquell Christmas limited editions have always had a big success being sold-out quickly and last year we dedicated a part of its revenue to a charity that we support in the long-term." Vladimir Pribil, Design Manager at Plzensky Prazdroj. We are already curious about the 2020 Christmas edition!