Resources
Cases
Premium Folding Cartons for a New Lip Gloss Line
Meet Rhonda Allison, makers of pure, quality skincare products.
Years in the making, the team at Rhonda Allison had been developing an extension of their lip gloss line, IllumiColour. When COVID hit, production was put on pause, and they used that as an opportunity to seek a packaging partner that could help them bring this product to market – specifically with custom, quality folding cartons.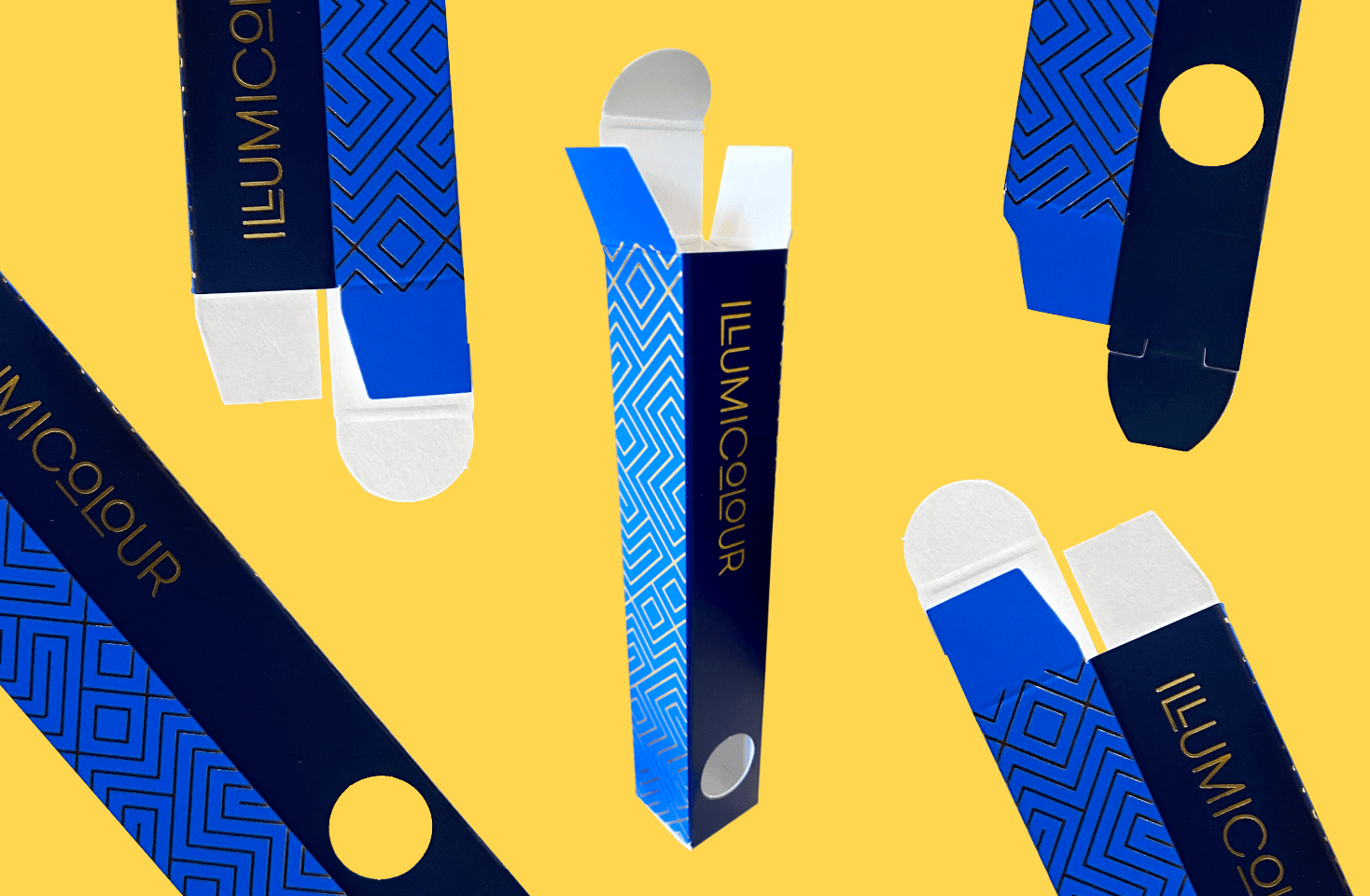 What was the packaging challenge?
Rhonda Allison was looking for a folding carton solution that was well-designed, able to be produced on their desired timeline, and within their budget. And we said? Challenge accepted.
Kicking off our folding carton collaboration
Reviewing the needs of the customer, MCC got to work creating a custom quote. Because we print in-house and have capacity across pre-press and production, we were able to present a competitive price. In many cases, it starts with budget, so with that alignment, we were ready to get to work.
When it came to packaging design, our team gathered all the input and got to work immediately on CAD samples. Sending the samples out to Rhonda Allison's team allowed them to make design decisions quickly and effectively from the start.
Want to get technical? The ultimate end product included foil stamping and embellishments and was printed (in-house) with a litho-printed carton solution on 18 pt boardstock.
Overall, the production process and timeline fit well within the expectations, allowing a faster speed to market than previously achieved before we got involved.
This has been an exciting collaboration. Starting off with COVID challenges outside of our control, it made launching a product seem overwhelming and scary for our customers. But our MCC team was determined to make this collaboration a success from day 1 and we're certain our quality cartons came through for Rhonda Allison's team. 

-Kim Starr, Senior Account Executive @ MCC Label
What were the quick wins delivered?
Faster speed to market
High quality printing
Improved overall cost
Dedicated support
Our mutual commitment to quality
We're proud to partner with Rhonda Allison on this project, and commend them for the care they put into their packaging. Read more about their packaging efforts and explore their products here.