Resources
Cases
Premium labels with the same quality and attention to detail as the product
Gourmet flavoring company Cook's takes great care in all that they do and that includes their package decoration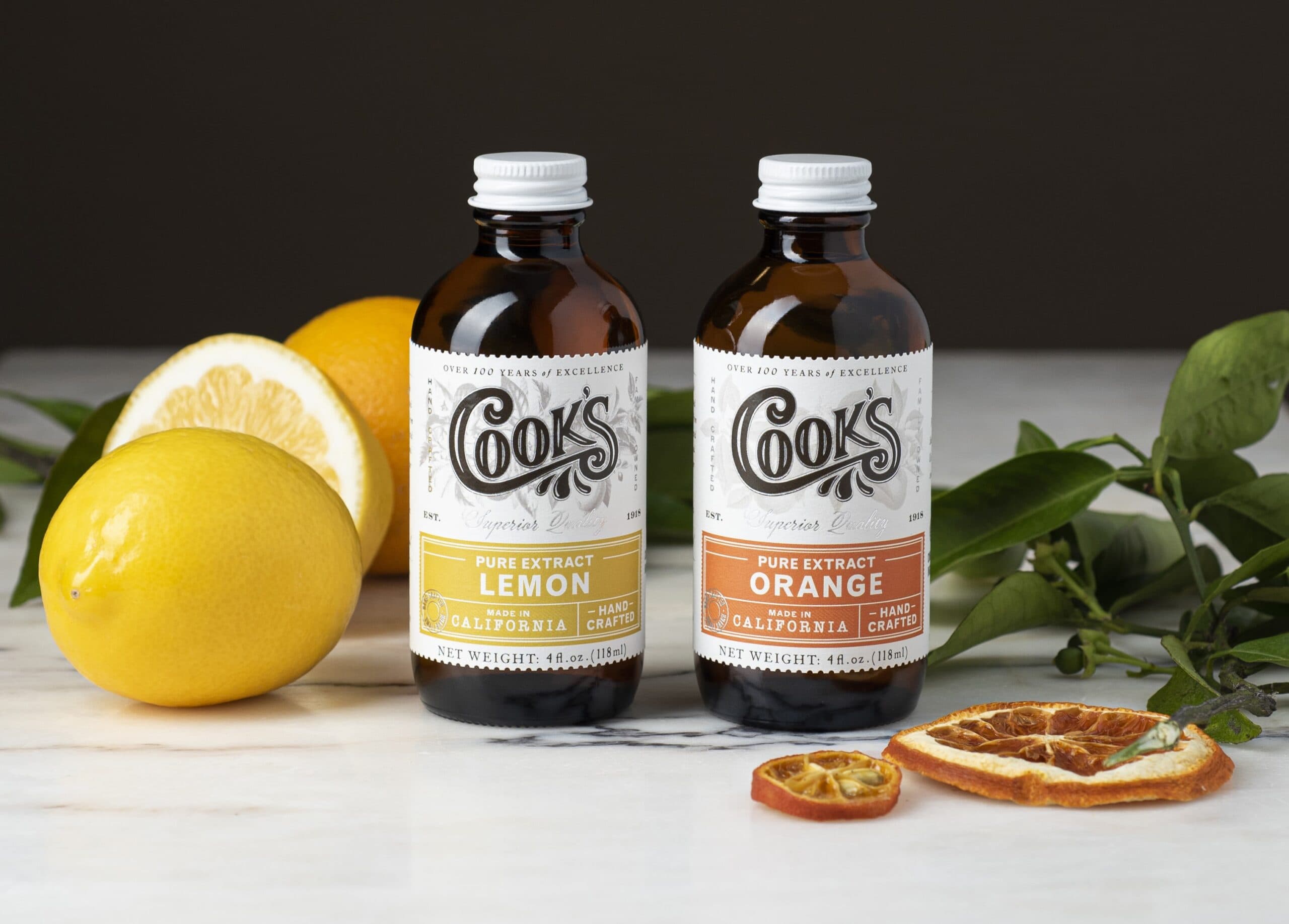 The brand
Founded in 1918 by Angus Lochhead, Cook's Vanilla has been providing decerning customers with premium flavoring for more than 100 years. Their attention to detail and passion for crafting the highest quality vanilla has resulted in a wide variety of flavor infused vanillas and products that are favored by bakers with the highest of standards.
Cook's can accommodate for every vanilla flavoring need from small home kitchen use to large scale production. Their extraction process and best-in-class manufacturing means they're able to package anything from 4 oz. bottled extracts to a 250 gallon 'tote' for a nationally distributed baker.
The challenge
Cook's extensive offering of specialty vanilla flavorings in various sizes and formats added to the complexity of the recent label production. After undergoing a successful label redesign, Cook's applied their attention to detail to the labels, wanting to make sure brand standards and color consistency were precise. Typically, extensive press checks and the creation of multiple press proofs are required to ensure accuracy and gain color approval. With Cook's more than 200 SKUs, executing that process would require a daunting 65 plus hours of work.
The solution
Knowing that quality and accuracy was very important to the customer, MCC developed a time-saving solution to digitally print numerous press-proofs for key SKUs, sizes and formats. This process dramatically reduced the number of press-proofs needed, while still allowing the customer to confirm quality and approve color consistency, density and saturation.
Our complete label redesign here at Cook's was an exciting project and a big undertaking. MCC was a key ingredient to the success of our re-branding. They were our partners, working closely with our team here at Cook's to ensure our new labels were perfect. The MCC team is friendly, easy to work with, while at the same time, very thorough, and detail oriented. They held our hand through the process, bending over backwards, giving us impeccable customer service and flawless results. No shortcuts with MCC. Every label is perfect! We not only found an unrivaled printer for our artisanal products but found good friends as well.

Josephine Lochhead, President & CEO at Cook's Flavoring Company
The result
A perfect combination of premium label enhancements and time-saving value-added services. Cook's labels are printed on 70# Bright White Felt with embossing on the Cook's name, highlighted by gold foil and screen gloss. Cook's was very happy with the final outcome and continue to partner with MCC for their labeling needs.