Resources
Cases
Rapid prototyping helps launch luxury rebrand
There's no denying that bubbles conjure up images of celebration and luxury. King Estate Wines in Oregon's Willamette Valley utilized MCC's rapid prototyping capabilities to deliver a label worthy of the most special celebrations.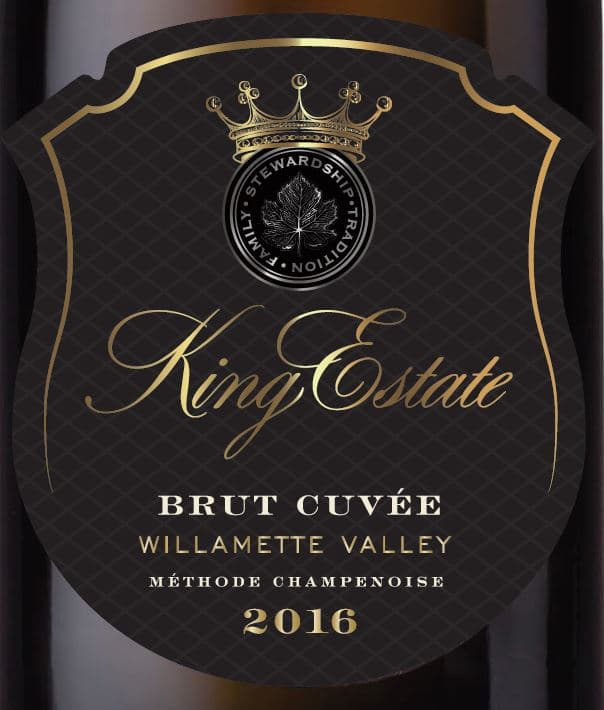 After taking a break from producing sparkling wine for several years, in 2016, King Estate Wines was ready once again to produce its prized bubbly. However, the old packaging didn't adequately capture the quality and distinction of what was inside the bottle, so the company decided to embark on a redesign. Utilizing MCC's rapid prototyping capabilities, King Estate was able to inspect a near-identical proof to ensure its vision would be brought to life.
The King Estate Winery in Eugene, Oregon has been family run and managed since 1991. With over 1,000 acres at the tip of the famed Willamette Valley winegrowing region, the winery is known for its Pinot Noir, Pinot Gris, and sparkling wine, all typical of the region. In 2016, after an eight-year break from releasing a sparkling wine, the team at King Estate knew they wanted to re-release the wine with stunning packaging, worthy of the amazing product it contained.
Rapid Prototyping Service
Using in-house designer Taylor King, King Estate carried out an entire rebrand of all its high-end labels. The goal for the sparkling label was to capture the essence of a vintage champagne, worthy of a place on the shelf next to the world's best. The design leveraged multiple premium embellishments to achieve this look – textured paper, two different foils, a background texture, and multiple embossed elements. Departing so drastically from the previous packaging was risky, and the team wanted to ensure that the new design was readable and not too busy.
Using rapid prototyping, King Estate was able to receive a proof with all the embellishments, almost identical to the look of the finished label. After seeing the satin varnish used on the rapid prototyping proof, the company modified its original design to match, loving the subtle look. With the help of the proof, King Estate successfully moved forward, knowing it had achieved the goal of capturing a luxurious and sophisticated new look.
Looking at a label on a computer screen is flat, it doesn't come to life. Using rapid prototyping allowed us to put the proof on an actual bottle and show the executive team our vision. It was a game changer, such an awesome tool! We'll definitely consider using it any time we work on a new brand. It's well worth the investment.
Ryan Johnson, Director of Marketing, King Estate Winery