Resources
Cases
reimaGINed Pink Gin
reimaGINed was created as a special collaboration with Floriade: Reimagined 2020. As the skies turn blue, the lake glitters, our city beneath thawing mountains, we smile when we see the first sight of bold colour outside our windows, bees begin to drift through blossoming gardens, with the light brightening, the turn of the season, Canberra reimagining – let's do Spring 2020!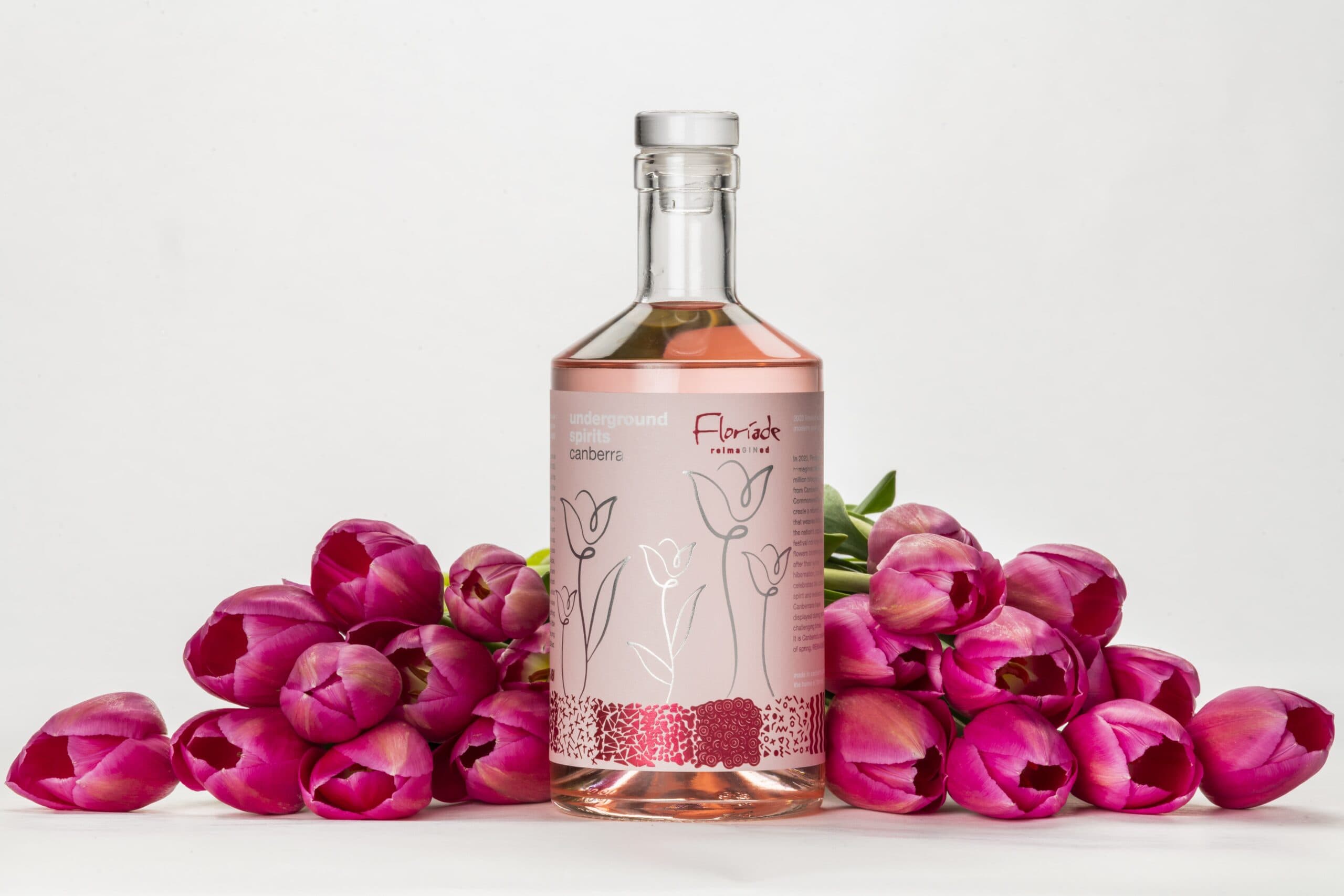 To narrate with gin for this brief it was simple – reimaGINe it!
We took the process to unwind and then dial back in elements to marry and harmonize showcasing the intimacy of flavours, this creative process was focused on rethinking concepts to burst out the colour and flavour of spring.
Label information
Producer – Underground Spirits

Illustrator – Mitch Clarke

Label Design – Underground Spirits

Varietal – 2020 Limited Edition Modern Pink Gin

Region – Canberra

Printing Press – Conventional

Stock – Killer White

Embellishments – High Build Screen, Foil, Foil Overprint