Resources
Cases
Reinforcing Brand with Premium Labels
The art of producing vegetables
The tradition and the art of selecting vegetables is passed down from one generation to the next.
"For consumers, Cassegrain means taste, qualitative products and premiumness." Dorothée Vidal, Cassegrain brand manager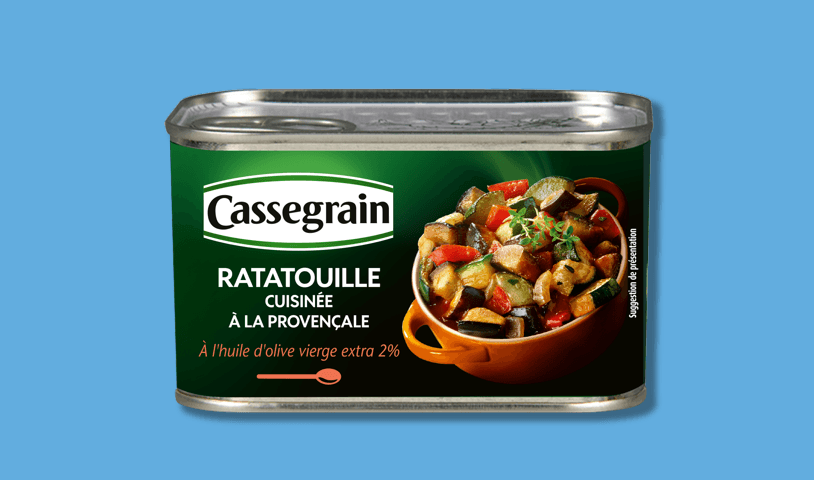 Premium Packaging, Optimized Production
The brand is famous for its iconic packaging in a high-end rectangular can. Traditionally Bonduelle have chosen a glossy OPP wrap label for their premium cans. In order to standardize their labeling across all brands and optimize the application and production process it was decided to make the switch to a paper cut & stack label, already used on their other brands.
The switch also brings with it a sustainable advantage, which is at the forefront of Bonduelle's corporate objectives.
The benefits of the switch were clear, as was the marketing brief, the label needed to retain the high gloss premium effect that gives the brand its shelf impact.
This provided a challenge for MCC's R&D team with a successful result. Printed on a paper material in offset, a high gloss varnish is then printed inline, cutting out the need for a two-step printing process. The high gloss UV varnish achieves the same glossy effect as OPP.
We are happy that we can now please both marketing and production by combining first class shelf appeal with increased operational efficiency. 

Thomas Korber, Sales Representative at MCC