Resources
Cases
SIGHTLINES (by Ara) Sauvignon Blanc Wine Label
Ara Wines reflect the purity of the 'place' they come from. Fusing the time-honoured art of winemaking with fresh ideas, they amplify and refine the natural qualities of the remarkable Wairau Valley location. The result is a strikingly different Marlborough, New Zealand experience.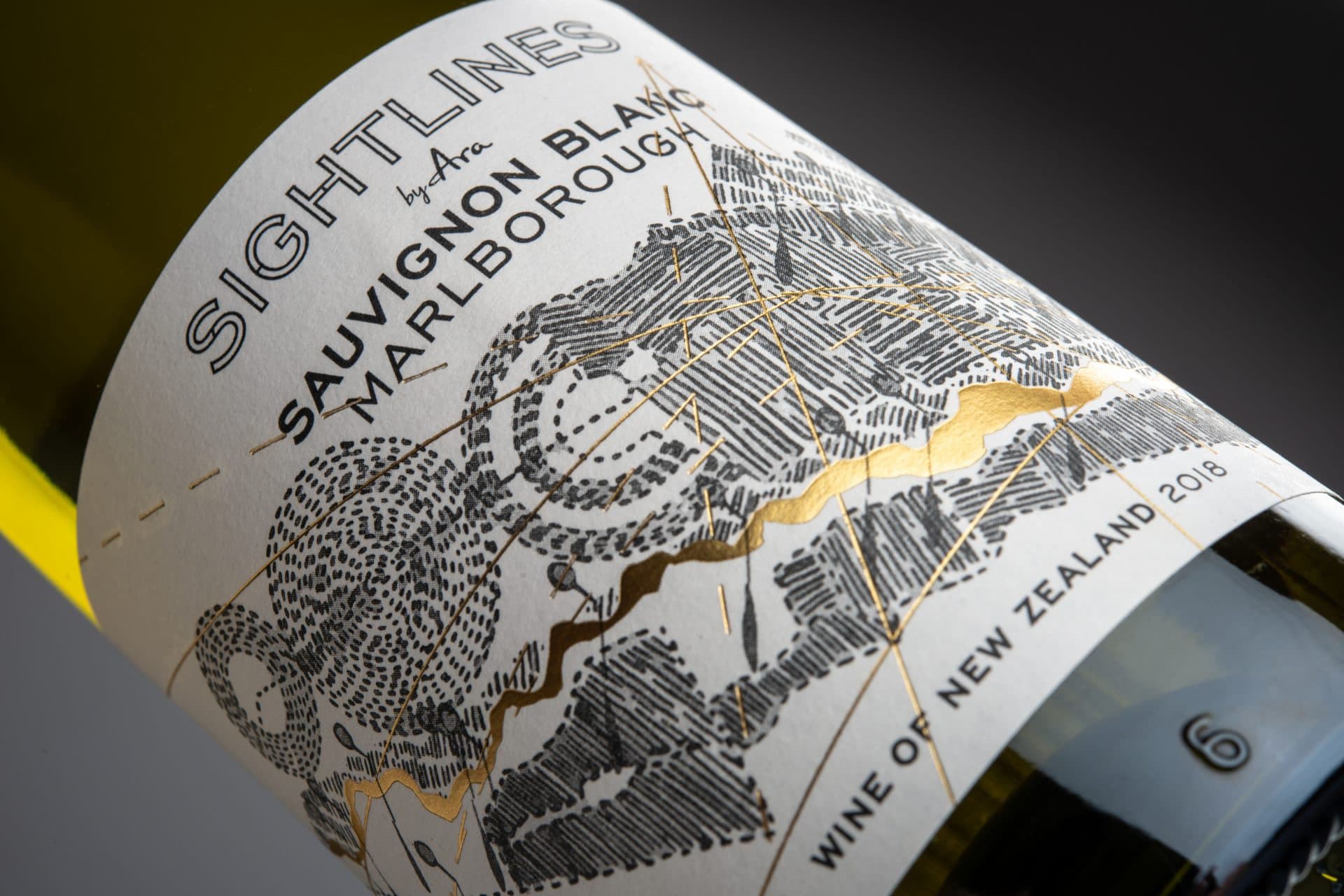 We were briefed to introduce an independently branded premium Sauvignon Blanc to the Ara range which is sourced from 13 owned vineyards in the Wairau Valley. We were to visually communicate the 'place' and back story in a different manner to the rest of their wines but ensure it met with existing Ara brand guidelines and their core story and values. The existing capsule and bottle shape was fixed but we could introduce a 190mm partial wrap label.
A 'sightline' is a hypothetical line from someone's eye to what is seen.We researched satellite images of the estates, vineyards and the surrounding location, overlaying a hand-rendered illustration pin-pointing landmarks and relevant points seen if stood at ground level and connected them with a 'sightline'.A bespoke typeface was created for the 'Sightlines' wordmark to complement the typefaces used across the existing Ara Wines range.
"Key to the print and finishing were the fine 'sightlines' which were to be hot foiled. We were very confident that Multi-Color was right for the job and as ever, they nailed it." 

– Lee Middleton Creative Director & Founder of 'Sense of Place – The Wine Creatives'
Label Information