Resources
Cases
Solution-focused outcome for handcrafted success
A third-generation Hunter Valley farmer, Kylie Sepos knows what she wants. When she set out to handcraft a fine gin, she wanted to capture her passion and her land's story in every bottle. She approached MCC to ensure it also had the perfect packaging.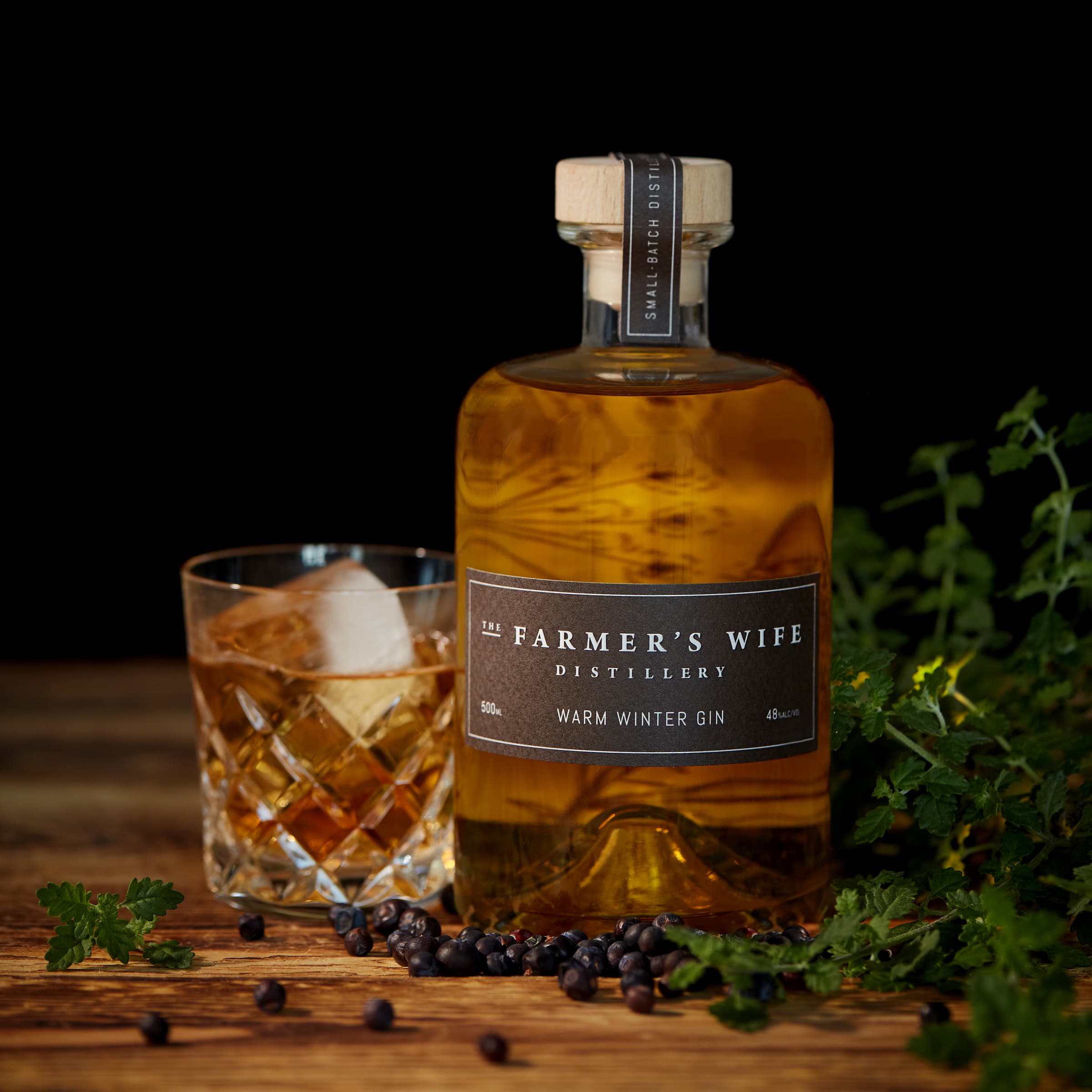 Kylie had already launched The Farmer's Wife Gin when her design agency, Beech and Co., contacted MCC. The first run had presented some challenges, including oversized labels, as well as bottles showing considerable sink and bulge. Working closely with the technical team, they were able to trim the labels down to a more bottle-friendly size. We then began working with Kylie and Beech and Co. to come up with a solution of a more premium label substrate that highlighted the handmade artisan aspect of the gin.
After initially resizing the existing labels for Kylie, we worked with the design agency to resize the label to fit the bottles. From there we looked at alternate stocks. The design was already a two-layer construction of cast gloss and PP Clear for a double-sided print, however the cast gloss face stock did not convey a quality or premium product. Kylie was looking for a stock that was tactile and had a heavy weight.
We looked at alternatives and conducted knife trials of Cotone laminated to PP Clear on Clear backing. The result on the bottle was fantastic. A great, tactile heavyweight stock combined with the Clear stock adhering nicely to the glass. Extensive pre-production trialing was carried out to ensure perfect application.
We then introduced a high-build screen to the main label to highlight The Farmer's Wife distillery logo and pick up on those tactile/premium cues.
When it came time to print, Kylie worked with the MCC team in Melbourne, Victoria to ensure the color targets were spot on. We worked hard to ensure the background print on the Clear layer was a perfect match to the PMS on the Cotone face stock, as well as matching it with existing marketing materials and packaging components.
We are so pleased that we found MCC, they have been amazing from the start! Their professionalism and solution-focused attitude confirms that we are in the best hands when it comes to our labeling needs. This is one aspect of the business that I no longer need to worry about, as I know that we now have the best partners when it comes to our product labeling needs.
Kylie Sepos, Owner & Distiller, The Farmer's Wife Gin