Resources
Cases
'Something New' for the Agua Franca Label
Agua Franca was looking for a differentiator for its bottle; the solution was found in a new reverse printed label.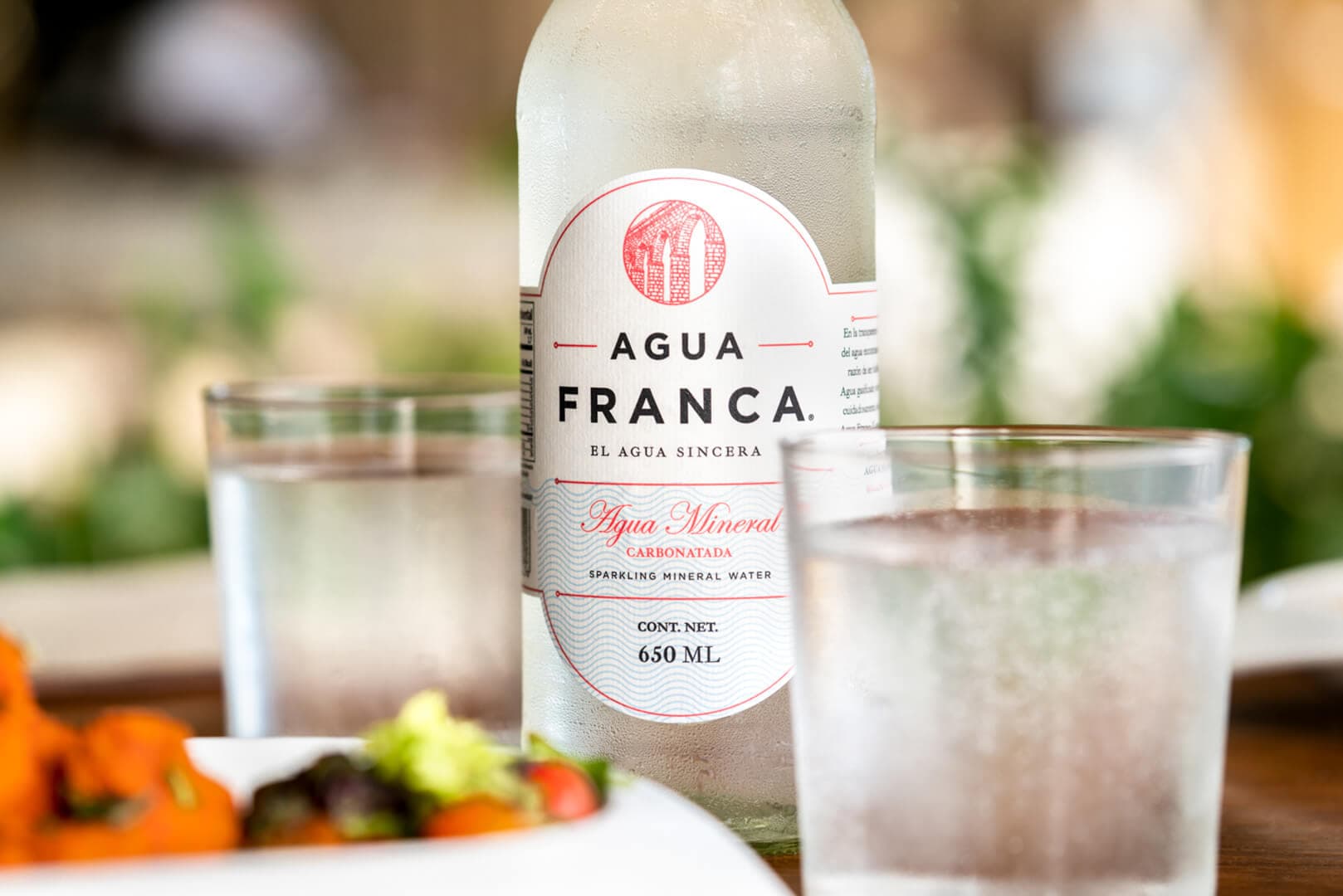 In 2019, Agua Franca started out in Mexico with the vision of offering a new experience in mineral water. This new product also provided an innovative delivery concept, allowing consumers to either enjoy freshly bottled mineral water from its source, a deep natural aquifer, or from a draft-style dispenser in consumption centers, a more sustainable method.
For help with its packaging decoration, Agua Franca approached the Multi-Color facility located in Guadalajara, through a recommendation from Minerva Brewery, with the aim of developing a label with special characteristics. This innovative new label also had to reinforce the brand's motto of 'Flow and share' among its consumers. The challenge was to develop a label that, through its image, was consistent with the quality of the product and helped position it on the high-end mineral water market. 
The final design consisted of a reverse printed label that the customer loved. The label was printed in flexo with printing on the adhesive, so that it can be seen from the inside, through the glass of the bottle, as well as the front design. In addition, the internal print features the motto 'Flow and share', which does not appear on all bottles, since three different engravings were produced, each with a different legend, thus varying from bottle to bottle. 
An MCC expert very close to the project describes the intricate development process as follows:  
This label is printed on textured paper. With different legends printed on the adhesive on the back of the paper, this striking detail represented a challenge for our Engineering Department, which applied the latest technology that MCC has, achieving this beautiful label with an organic design together with its bottle and cap."
Luis Antonio Romo, Sales Representative at MCC Guadalajara
After the launch of the new label, the Agua Franca team observed increased interaction on social media. Another benefit was that consumers pay closer attention to the bottle the moment it reaches them.  
We are convinced that seeing an image on both sides of the label makes it very striking and we're happy to help our consumers achieve their goals.
MCC's greatest support involved the possibility of creating a custom product."
Francisco J. Acosta, Founding Partner of Agua Franca