Resources
Cases
Spring Wine & Spirits, Jill Johnson Nashville Stories Wine Label
Jill Johnson is a well-known country singer and has a great interest in her food and wine. She also has a TV program called "Jills veranda", where she invites other artists to a house outside Nashville, to perform and explore the history of country music and encounter social issues.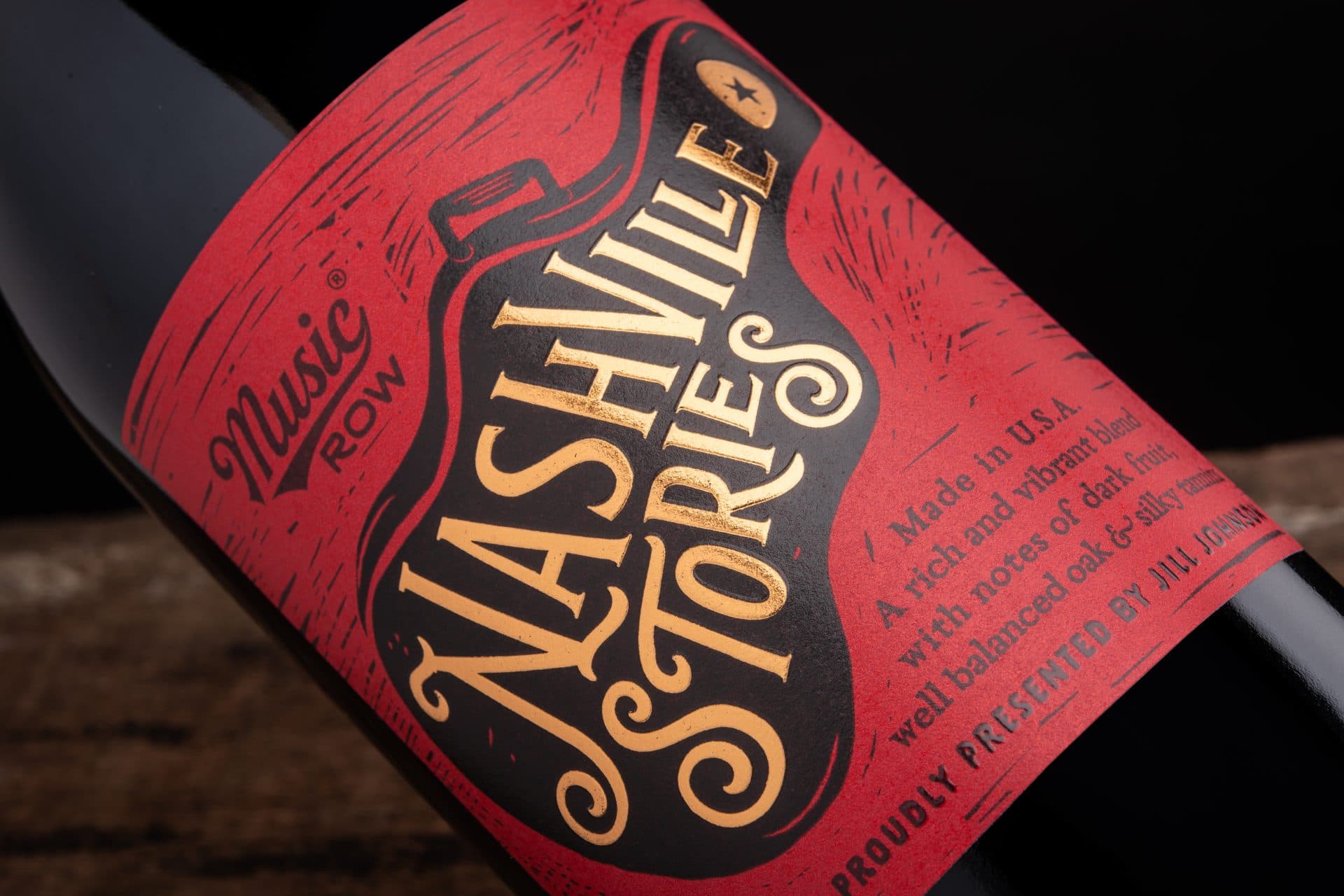 Jills passion for the United States and its rich history with Country Music motivated her to release a cookbook. The next natural step was to release Nashville Stories Wine.
The designer Henrik Hallberg was challenged to develop a look for her wine label, that captured her personality. The target group would not just be her loyal fans, but also those who love American-style food. The design needed to be adaptable with its branding, so it works with all wines in the future.
"With Multi-Color's knowledge and skills, I see them as part of the design process and not just a supplier/printer of labels. They are passionate about their jobs and easy to communicate with. The Staff at Multi-Color know that a well-executed job is the best advertising, that is why they always deliver the highest standard." – Henrik Hallberg, CH Graphiste.
The Nashville Stories icon that's been created has a strong connection to both music and travelling. Multi-Color understood this needed to stand out so they hot foiled and embossed the area for maximum standout. Using a wine material and flooding it with colour helps to add to the quality feel of the product. All in all, it's a great finish and sings to the tune of perfection.
Label information