Resources
Cases
Stand out with Wood
Budweiser Harvest Reserve features a label made from real birch wood delivering a premium yet natural look.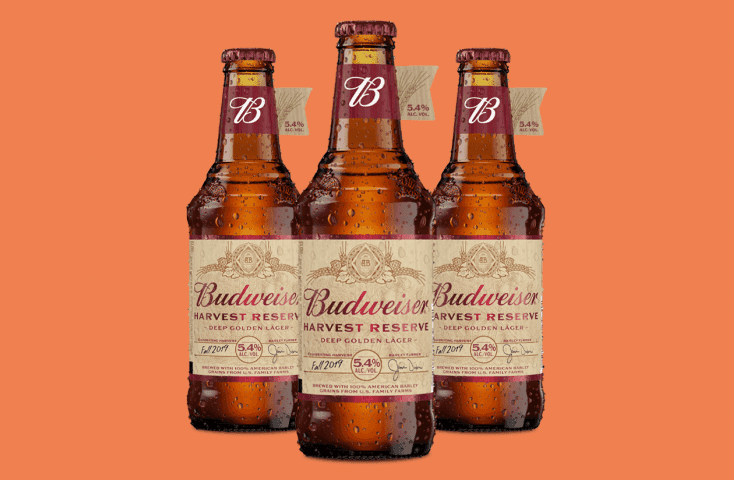 69% of global consumers believe increased wealth or income is important in creating a feeling of well-being or wellness. This results in a growing trend for craft beers and spirits with tailored, premium packaging.
Anheuser-Busch InBev approached Multi-Color Corporation with a challenge to develop a super-premium yet natural-looking packaging. The answer was real birch wood. With a rustic texture and foil embellishments combined with a pressure sensitive pendent label this package exudes quality.