Resources
Cases
Tara Atacama uses digital print variable data to stand out
The label on a wine bottle holds an important role – it is the first impression and presentation to the consumer. Through the label, they can learn about the characteristics of the wine they are about to purchase, as well as many other details. Some data on the label is mandatory for regulatory purposes, and some is purely informative, the mouthpiece of the producer.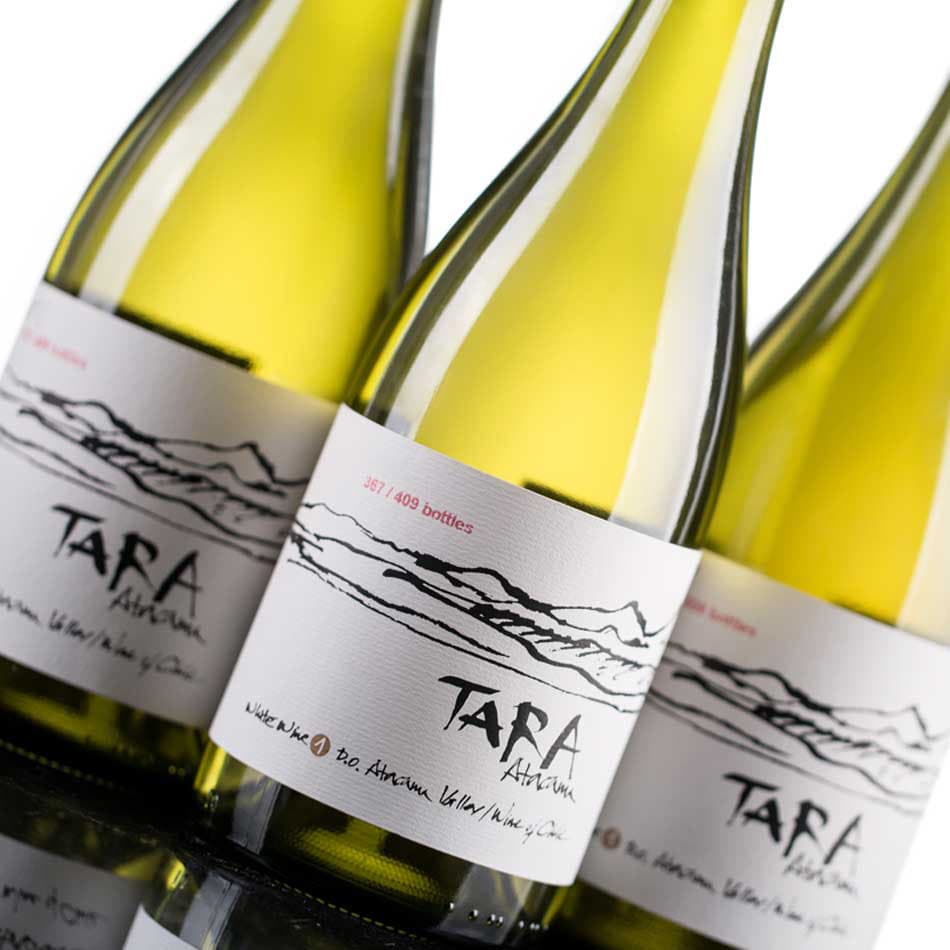 In this article we focus on the inclusion of the bottle number, a piece of information that is sometimes mandatory. In Chile, home to Ventisquero Vineyard, the regulatory council of the corresponding denomination of origin issues the labels based on the number of bottles allowed for each winery. This is all calculated based on the number of hectares of vineyard that each winery owns.
Correlative number (Variable data)
In the case of Tara Atacama wine from Viña Ventisquero, its origin and vinification make it unique, thus the winery needed to number these exclusive productions. They chose to do this simply and delicately, with a label that wraps the bottle horizontally and highlights the geography of the winery. The choice of a vibrant textured substrate called Moai Gofrado, captures the essence of the desert from which the winery hails.
Tara Atacama labels are produced on HP Indigo 6800 presses with correlative printing of absolute variable data. Because of this need for sequential numbering, no single label can be lost or compromised. For this, the terminations and revision are carefully worked with a special decrease in the printing that considers the die-cutting, foil, relief and varnish process, which is performed on ABG Digicon machines, in a single pass.
Its origin
Tara Atacama has its origin in the driest desert in the world, the immense Atacama, where only 20 mm of rain falls each year. The extreme climate and unique soil composition were the inspiration for this Viña Ventisquero project, which took Chilean winemaking further north than ever.
Tara's three wines come from a single 4.5ha vineyard located 22 km from the Pacific near the city of Huasco at the southern tip of the Atacama Desert. Doing everything possible to allow the character of this extraordinary place to be reflected in the glass, the winemaking is kept as simple and unobtrusive as possible at each stage: manual harvesting, whole bunches, native yeast fermentations, no sulfur dioxide additions until bottling, and stainless-steel barrel or neutral oak.