Resources
Cases
Thomson & Scott Alexandre Penet Champagne Extra Brut
For Thomson & Scott, it wasn't just about creating another champagne they were compelled to create a health-conscious champagne to give health-conscious consumers a premium sparkling wine that is vegan and organic, as well as no additives like animal-derived by-products or harmful pesticides. Now, they offer a delicious range of premium wines for customers to fall in love with.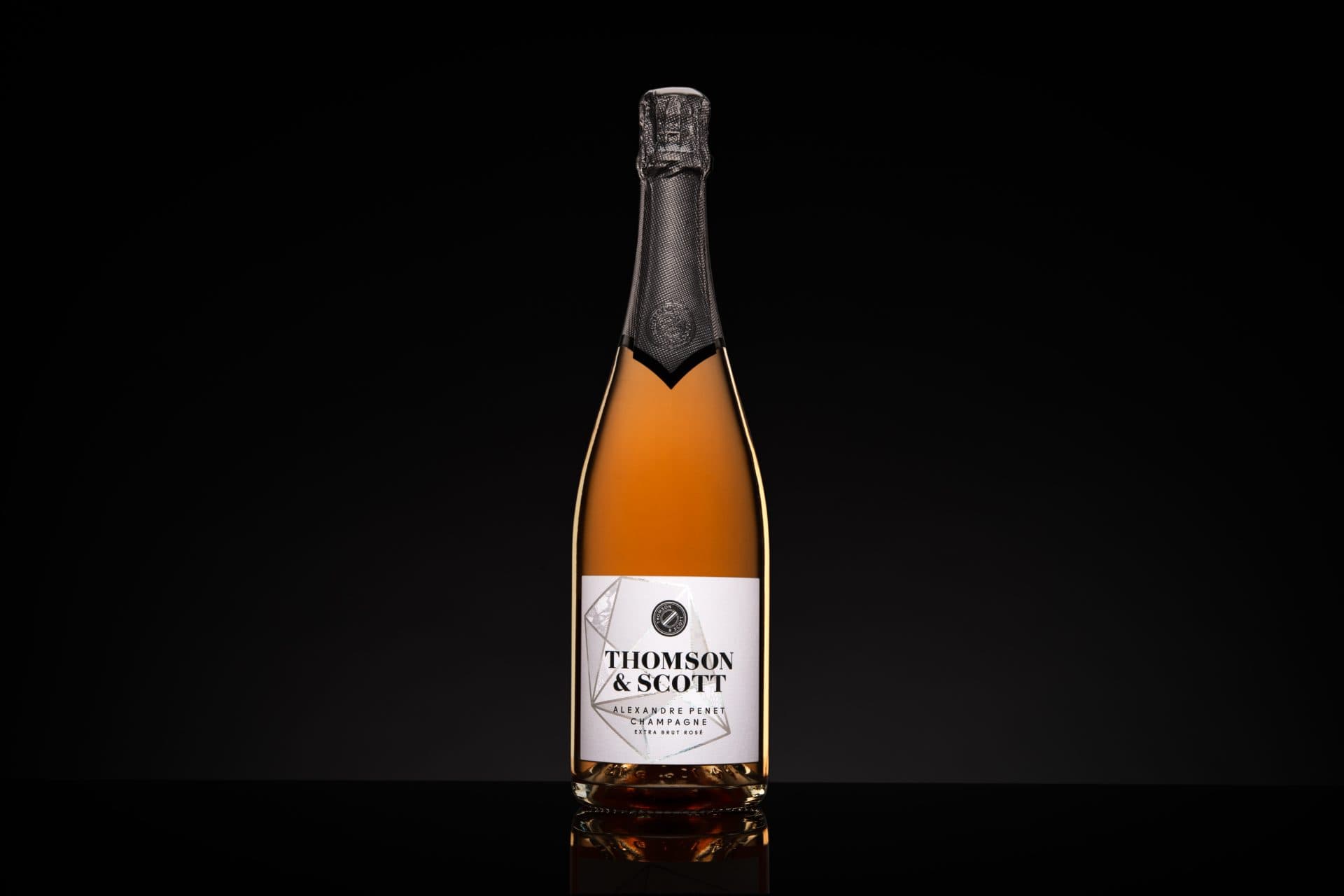 Thomson & Scott are leading the transparency in the wine movement by creating a company that asks consumers to demand what's in their bottles. For example, Thomson & Scott produces top quality Champagne and Prosecco with as little intervention as possible in the production process and highlights its vegan and organic credentials.
"As a design company, we work best when collaborating. Multi-Color Labels not only gave us advice on how to get the best results from the champagne labels but were always on hand to guide us through the art working and production process. They were as determined as we were to translate our ideas into reality." – Lucy Groom, Imagist
When a customer approaches you with putting so much heart, mind and soul into their product, you can only do one thing, throw only the best you can at the labels to really give the consumers an idea of the quality that is inside the bottle.
From the initial meeting with Imagist and Thomson & Scott, it was quite clear we needed to take these champagne labels beyond a standard wine label, although the designs seem simple in look, every aspect has been considered to give maximum standout on the shelf so consumers feel they are buying something special.
Multi-Color Labels took the champagne label designs and chose a high quality material, which would allow foiling and high build screen beautifully, giving the label more depth and tactility in the hand, anything less would make the label feel cheap and unworthy of its contents. Multi-color Labels understands what it takes to make a great label for its clients, which is why we are always keen to get involved early on in the process to help make the seemingly impossible possible.
Label information
Producer – Thomson & Scott

Designer – Imagist

Varietal – Champagne

Printing Press – Flexo

Embellishments – High Build Screen, Hot Foil