Resources
Cases
Three Vines
Jie Zhou, vision was sharing Old vine Shiraz, with such a lovely fastidious wine form the mature block 1971.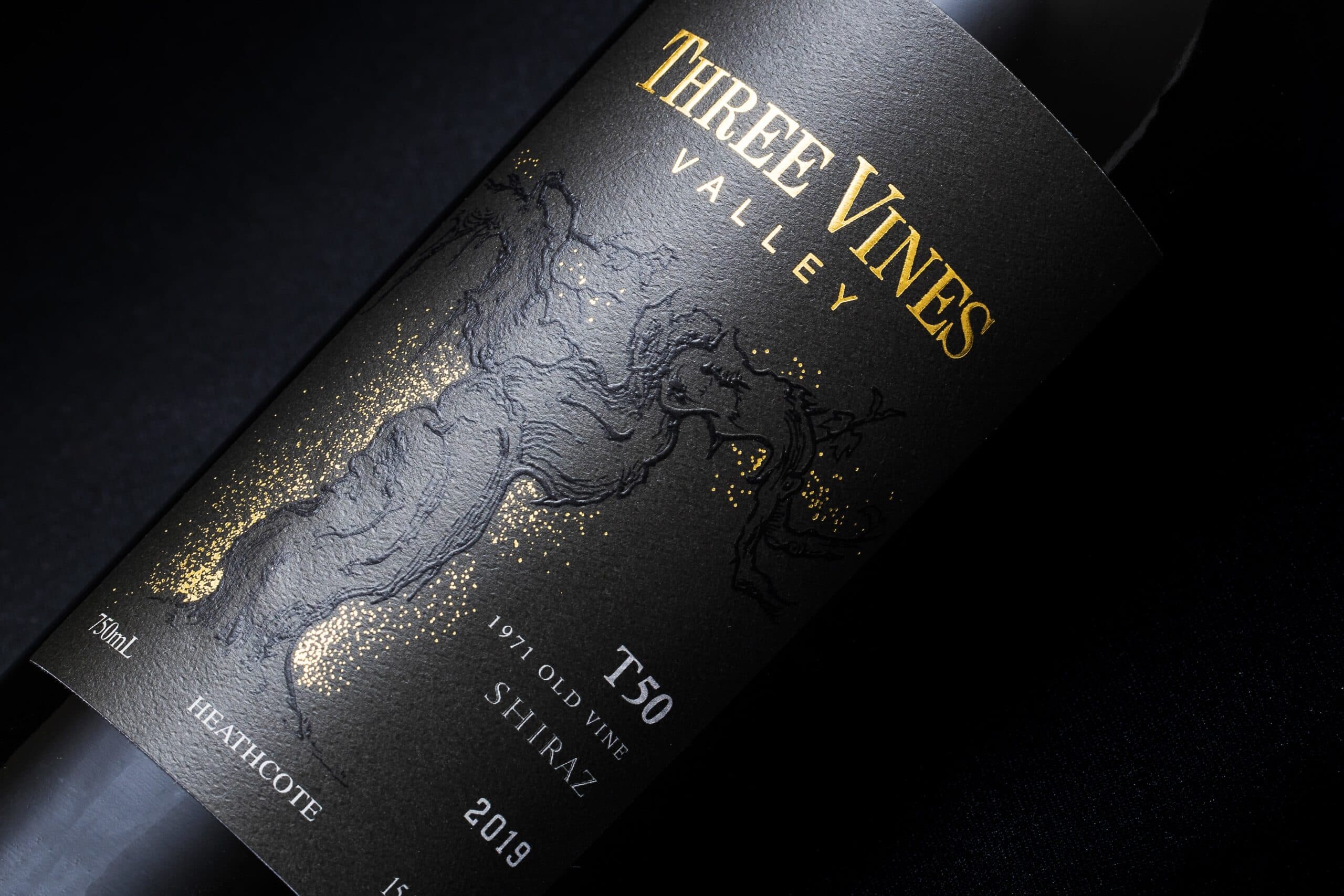 We had to have a fitting label to pair with the beautiful wine from this region, Choosing Alice Yan drawing and to replicate using the gold foil and the sculptured emboss, emphasising the depth in the vine and detail in the gold lustre, and still having that subtleness in the background image has really brought this to life. Another great wine to be enjoyed with great company.
Drink now or savour for a longer cellaring experience.
Label information
Producer – AZ Master wines

Designer – AZ Master wines

Varietal – Shiraz

Region – Heathcote

Prining Press – Digital

Stock – Bright White Felt

Embellishments – Gold foil and Sculptured Emboss