Resources
Cases
Thwaites Dumpers Decals Focus on Extended Outdoor Life and Branding
'Stage V' is a European non-road vehicle engine emission standard. It's the world's toughest emission standard designed to protect our environment. Demonstrating product compliance with this standard is high on the agenda for manufacturers.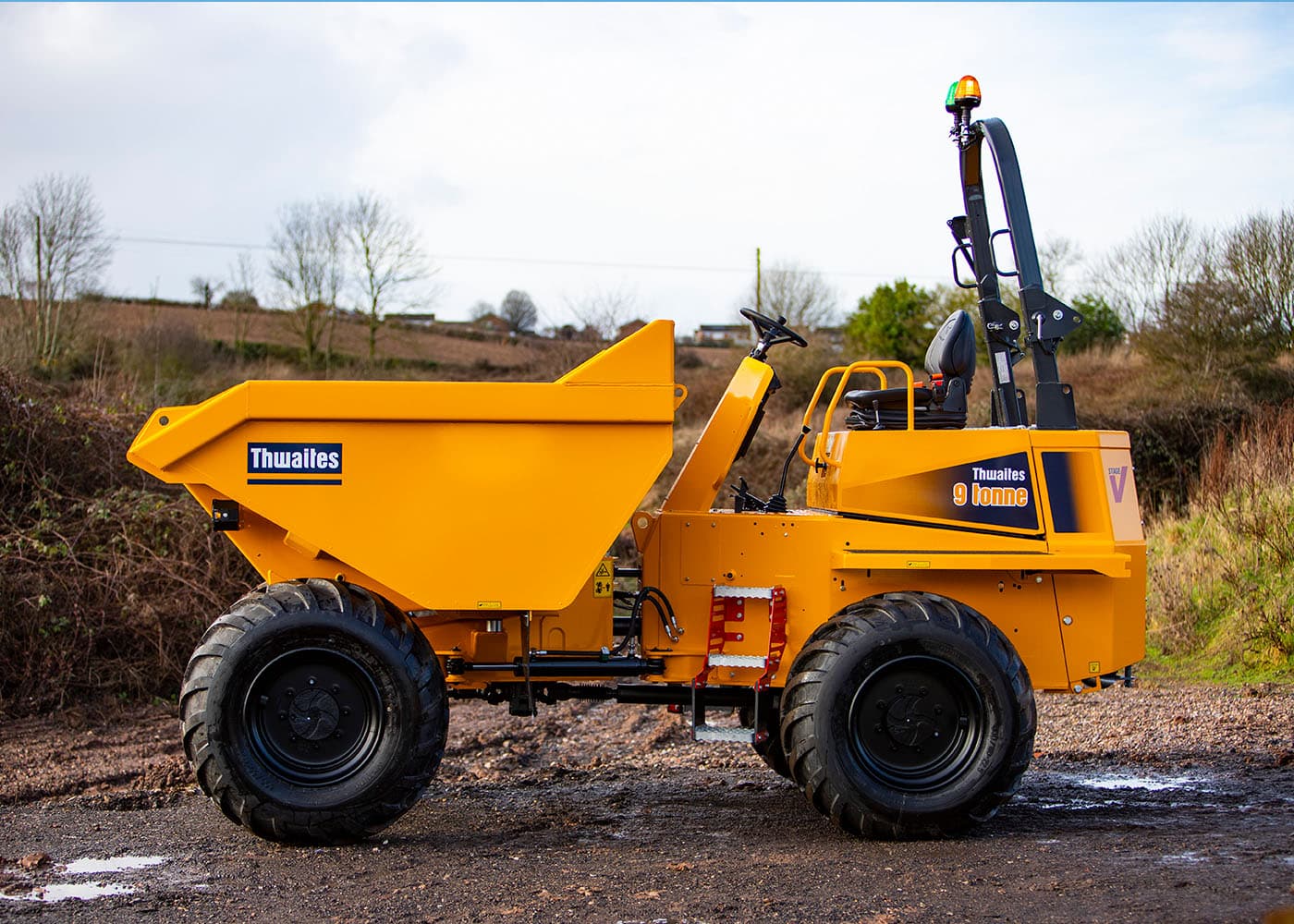 Finding the right solution
Thwaites needed a way to advertise and brand its Stage V-compliant machines in a way that kept its corporate brand and commercial restraints in mind. By building on its existing, brand-recognized design, MCC Roscommon (Ireland) developed a custom halftone design which fades from blue to clear. This design allows the varying dumper body colors to show through, and with additional clear text elements, further highlights lifting capacity. Whilst clearly aligned with the original corporate brand, this design provides the new machine type with a strong visual distinction.
Label features
As a core feature, the design also supports extended outdoor life through use of appropriate inks and materials. An element that needed careful consideration at the design stage, so it could be replicated in volume production without any onset production or quality issues.
By using a design featuring clear elements, rather than printed colors, the same decal can be used regardless of machine color. This supports Thwaites commercially by allowing a single decal design to be produced in volume, rather than needing multiple designs by color being produced in lower volumes.
Delivering exceptional results
Thwaites has now rolled out this design across its full range of machine types, and it has been well received by all Thwaites' departments.