Resources
Cases
Tria Prima
Paul's background in geochemistry and love for the magic in making whisky were the foundations for the research into early alchemy and mythical characters.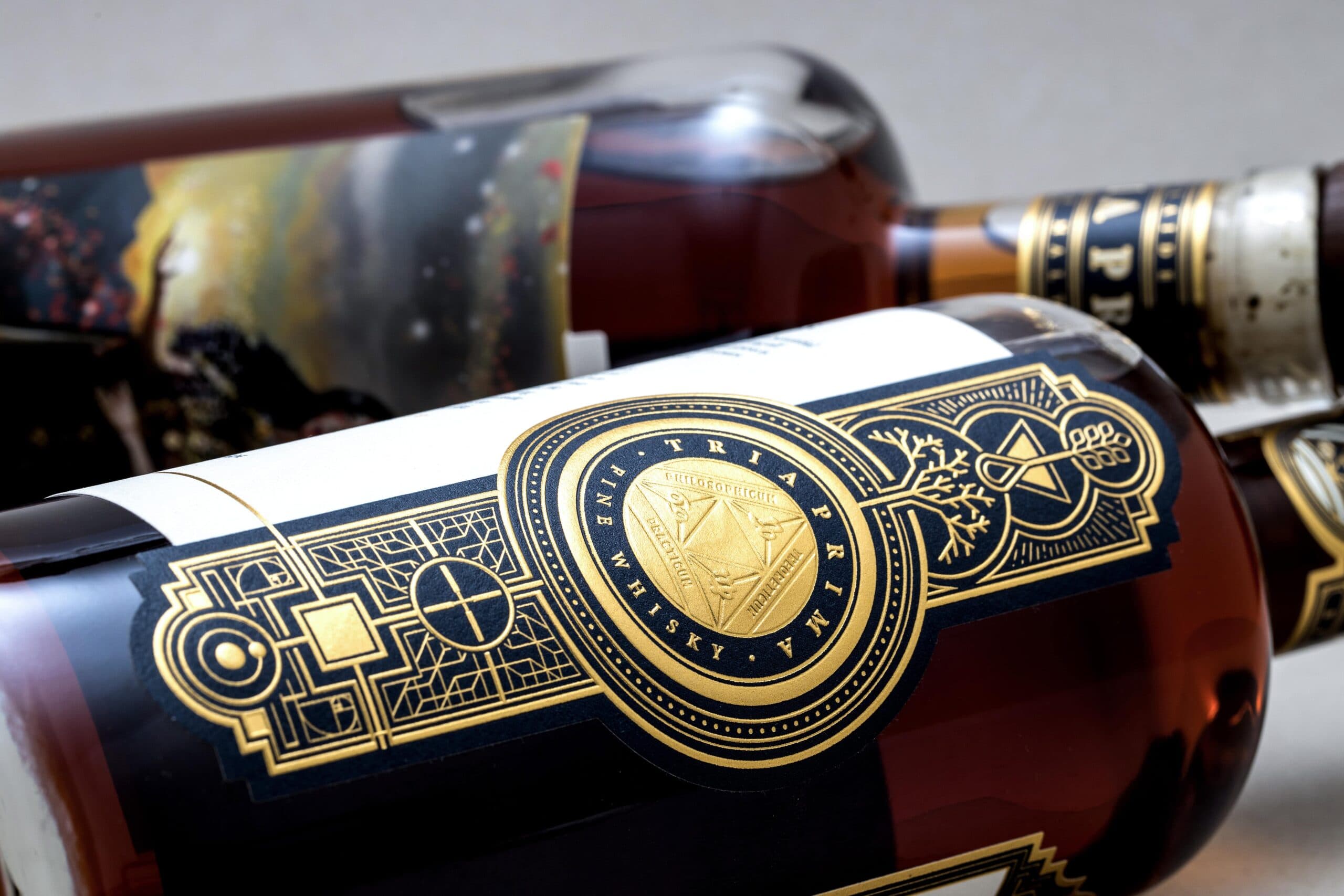 The five illustrated subjects represent the character of each varietal. Costumes were sourced from the State Theatre Company and photographer Mike Philippou set up the classical realism references. The Illustration was done by designer Matt Kavanagh along with the graphic design.
The sculptured and foiled centre piece tells the story of the Tria Prima from the Barley to the water and on to the oak while the bottom section shows the magic of nature through sacred geometry and our solar system. The label showcases edge foiling, complex die-line registration, with foil and a sculpture embossed centre piece.
Label information
Producer – Paul Shand – Tria Prima

Designer – Matt Kavanagh

Varietal – Enchantress & Bruxa

Region – Adelaide Hills

Printing Press – Digital

Stock – Cotone Bianco

Embellishments – Gold Foil, Sculptured Emboss