Resources
Cases
Uinah's Honey Labels Tick all the right Boxes
In 2017, two boys from Borneo with a love for ginger beer decided to try their hand at making their own. Since then, James and Matthias have journeyed from experimenting in their backyard to leading a full-fledged manufacturer of premium craft beverages and, more recently, a range of honeys.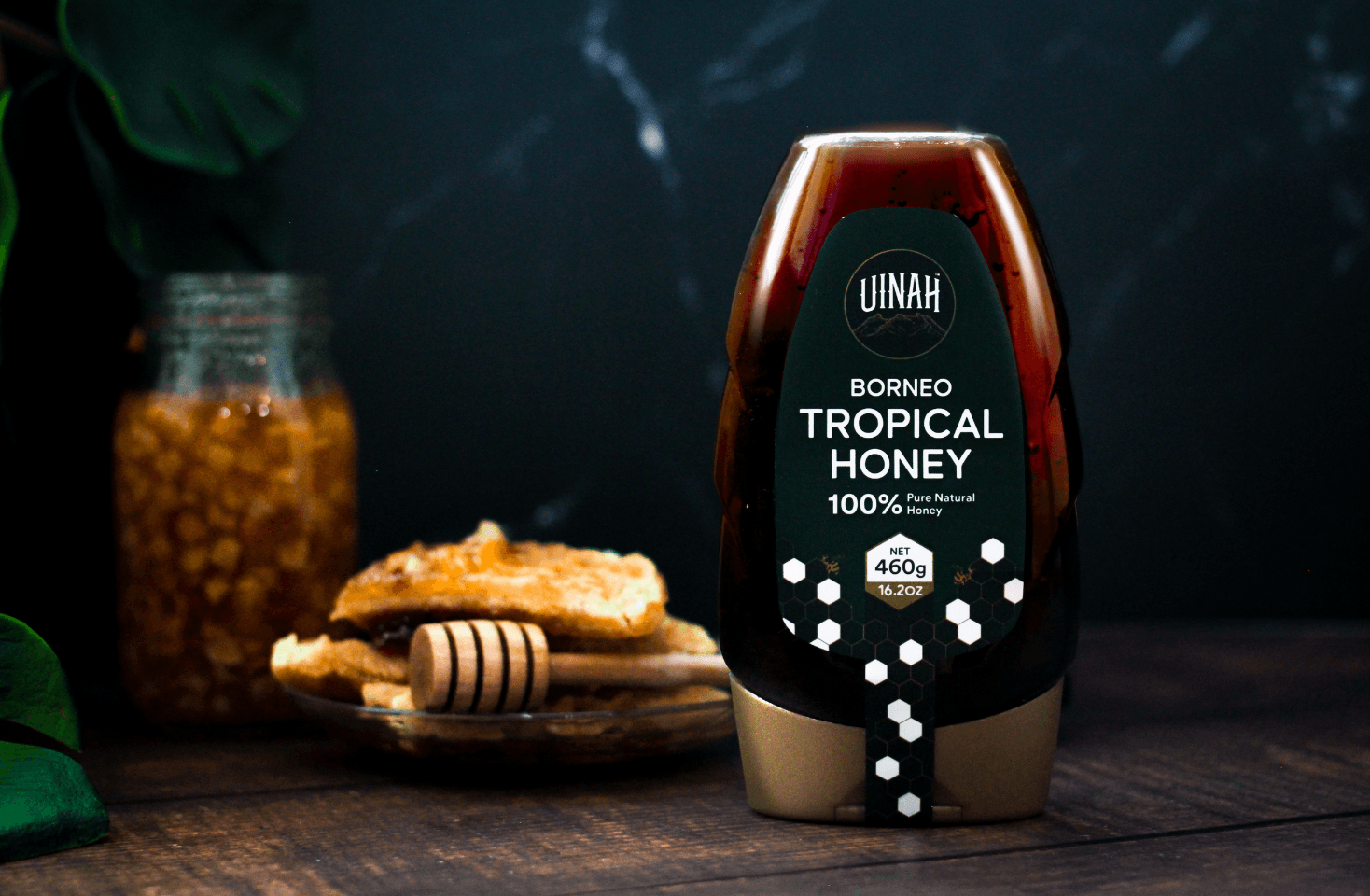 Proudly Bornean
James and Matthias feel a deep desire to always add value to Borneo's natural products. All of UINAH products are therefore made using only real and natural ingredients harvested sustainably in Sabah. By sourcing UINAH's primary ingredients from family farms, James and Matthias are confident that UINAH products don't compromise on taste, or quality. The labeling challenge For an SME company like UINAH, sourcing the right labelling company for their new range of premium honeys wasn't easy. The team found themselves facing challenges such as: costing, MOQ, material/color quality check, timeframe and distance.
Uinah was looking for a reliable label supplier that could help them in addressing some key areas.
Highest Print Quality
Speed to Market; print agility within short market launch timeframe
Reprographic; enhanced label design from baseline artwork. Advice and recommendation to match the printing capability
Color approvals; print color accuracy 1,640 kms away
Material; a supplier that can recommend a material that works seamlessly
MCC provides us the best options yet also seek to meet our needs. We know that we're in good hands." Juwinn Tan, Designer at Uinah
A reliable partner
From the moment an idea or design concept emerges, right through to the finished label, MCC's capable Project Management teams ensure that each job is the best it can be. The team at MCC Malaysia approached UINAH with a recommendation to tackle each challenge;
Print Quality; Printing for best visual, enables tactile effect on the trademark honeycombs
Speed to Market; Digital printing enabled JIT model at the best speed vs MOQ
Samples; Rapid Prototyping process to output color samples
Material; Premiumization via label substrate. PP Silver finished with a matte varnish
With vast experience in value engineering and matching the correct printing technology to each unique job, the team at Uinah could trust MCC to be the ultimate label partner from start to finish.
Jordan and Jason from MCC approached us and turned it around for us professionally and at ease. It was a huge relief and we love how our honey labels turned out – looking high quality and premium!" Matthias Liew, Co-Founder at Uinah