Resources
Cases
Unique Challenges for Astrolphil & Stella Solved By Digital Printing
Astrolphil & Stella is an Italian brand that was founded in 2020. Astrophil and Stella continued their fragrance offerings by launching 6 new perfumes. Each scent has their own story and inspiration, making the brand stand out by having an option for everyone.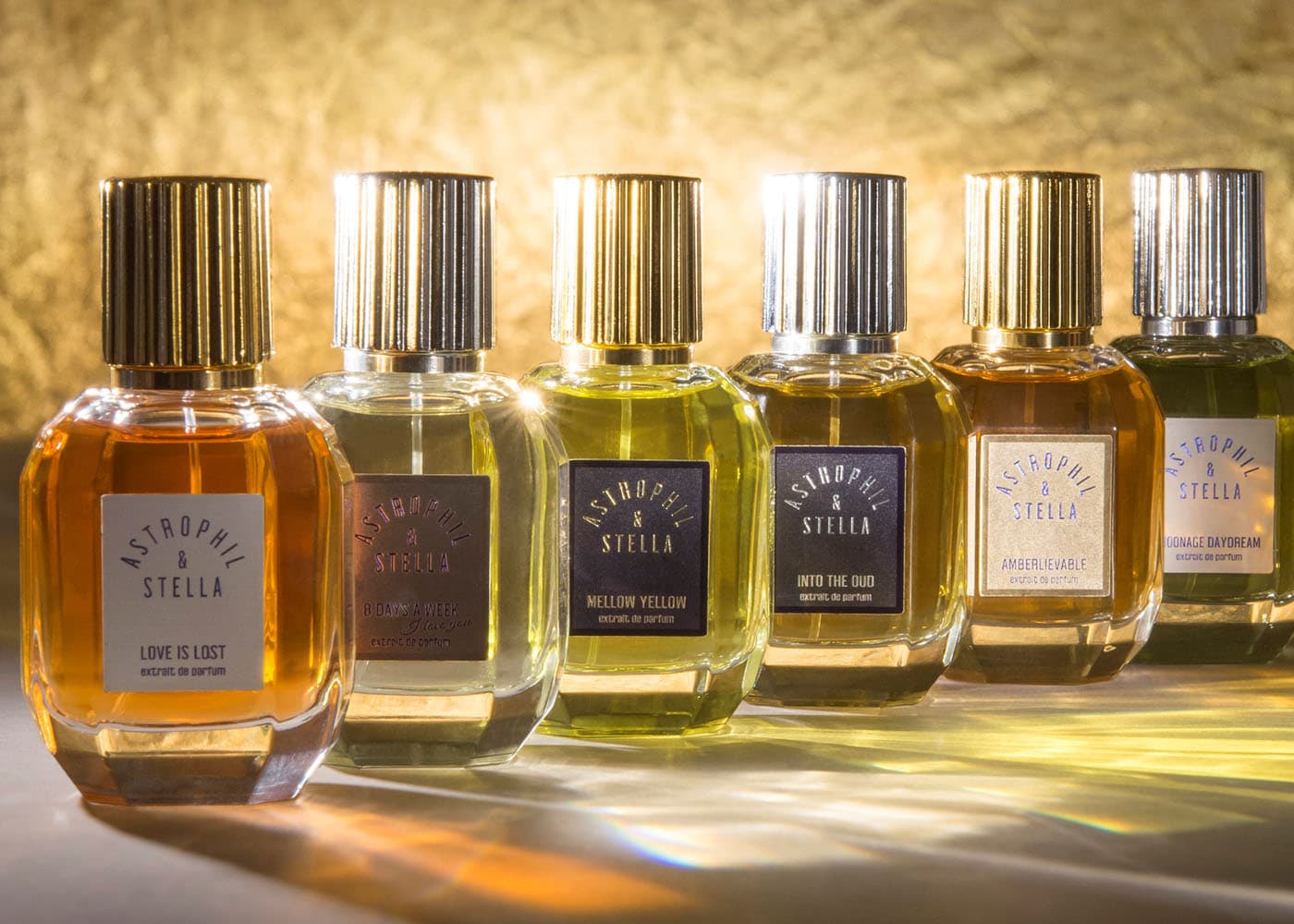 The challenge: launching before Christmas
Astrophil & Stella chose to partner with MCC on their new perfume labels due to a variety of reasons. They wanted a printing partner that had extensive technical knowledge, a wide range of materials, and a printing technology that would meet their strict requirements. Astrophil & Stella also placed importance on the speed of development needed to create their labels, as these new perfumes needed to launch for a 2020 Christmas campaign.
Developing a solution
Working together with Astrophil & Stella, MCC identified a process that would guarantee a high aesthetic impact with an excellent quality/price ratio for this new product range. To ensure a fast turnaround, digital printing was utilized. Often times you are limited in label embellishments when you choose digital printing with other partners, but MCC has invested heavily in equipment to make sure digital labels can look just as luxurious as and other type of label. For these particular labels, hot foil stamping and embossing were added to give the perfumes the premium look the brand was looking for.
While they were waiting for the production launch of the new fragrance labels, Astrophil & Stella needed some way to begin promoting the new product line to generate interest before Christmas. MCC fulfilled this need by providing 6 mockups of the fragrances. This allowed Astrophil & Stella to organize photoshoots for events and social media.
Sweet smell of success
As a result from the Christmas campaigns, the brand is doing extremely well and has already confirmed a reprint of their labels. In addition to the reprint, Astrophil & Stella are also going to be launching 2 new lines of bodycare! The great collaboration between Astrophil & Stella and MCC created trust and continued partnership. MCC is proud to be a part of a brand story such as this, and to help new brands with their unique challenges.