Resources
Trend Article
Versatile Solutions for Today's Brand Owner
Interview with experts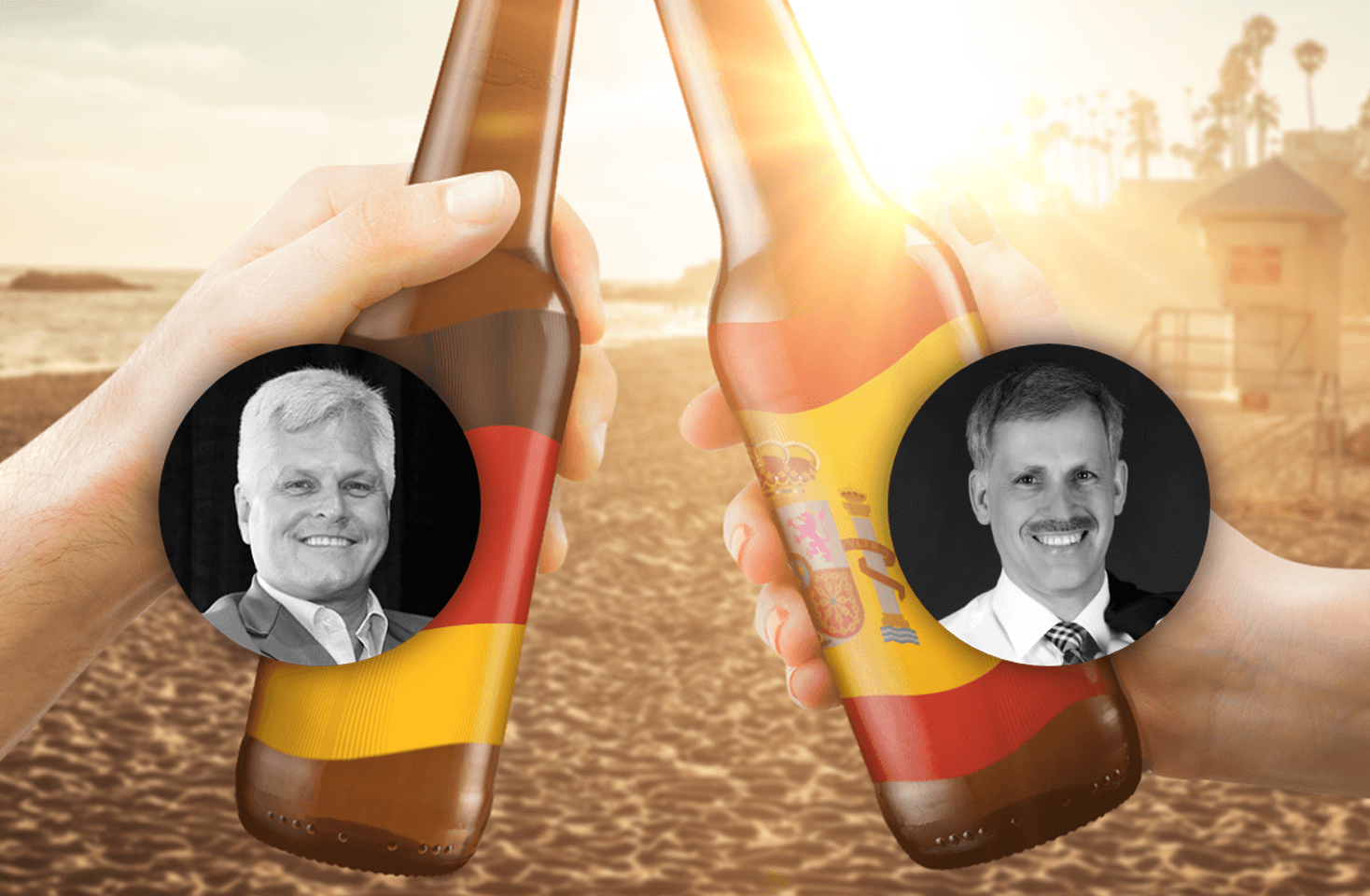 Jörg Waldorf, Executive Vice President of Global Sales – Food & Beverage at MCC and Darren Priebe, Executive Vice President of Global Sales – CPG at MCC are industry veterans, with almost 70 years combined experience in the packaging industry. They have worked with some of the world's biggest brands. We speak with them to discover their outlook on the recent surge in digital printing and if that trend is here to stay.
We've seen a growth in digital packaging over the last couple of years. Do you think this is set to continue?
DP: Yes absolutely, not only for big brands but for small brands as well. We see graphics changing more and more frequently and the need to grab the consumer's attention. Digital is a great medium to provide customization, personalization, speed to market and agility.
Do you think digital will overtake analogue printing technologies?
DP: From my point of view the technologies are very complementary. That's one of the great things about MCC, we have all the different print technologies covered. If you look back, 15-20 years ago, rotogravure was intended for large, higher run brands and digital was more focussed towards lower run, smaller brands. Now, the equipment manufacturers realize that they need to work towards the middle. Rotogravure has developed to become more cost competitive on shorter print runs, as digital has on larger runs. I think it is highly unlikely you would see a large global brand convert everything over to digital. It has its place but it is not a replacement.
Sustainability is a huge topic within the packaging sector – how can digital contribute?
JW: Darren already mentioned that with digital printing, you can be closer to demands and can therefore reduce wastage and run the entire product with less stock. These are key drivers. When it comes to smaller runs and volumes colors are ok on the first click, so the overall material consumption is lower than what we see with other technologies. When you combine with our sustainable material offerings whether it be recycLABEL® or shrink sleeve options, digital complements that.
Over this unprecedented year the global market has experienced significant changes. Has this contributed to the demand for digital processes?
JW: The last year was all about survival. There were some brands, especially hand sanitization or home care cleaning products, that really saw a surge and benefited. Others saw a pull back with less demand – certainly in sectors such as beauty care. So what digital allowed them to do was to quickly shift to capitalize on the smaller print runs and respond to the lower demand they were experiencing. Where we saw increased demand, there was a shortage where you couldn't find products such as hand sanitizer on the market. It enabled companies to quickly shift and create a label very quickly to get their product on the shelf and help backfill that need.
For larger brands with complex supply chains, do you see digital print playing a more prominent role?
DP: Yes absolutely, for a couple of different reasons. Brands are going to be doing refreshes more frequently than they ever have. It used to be every 18-24 months, now we're seeing as often as every 6 months to respond to consumer demand and generate interest. Where I think digital plays a very prominent role is:
Phase in and phase out.
Consistency around the globe. 
Digital is a unified technology – with our presses across the world, we can easily print the same label in different regions of the world at the same time. This allows for a global campaign to be run simultaneously.

Jörg Waldorf, Executive Vice President of Global Sales – Food & Beverage at MCC
Personalized packaging is still a key market trend. How have your customers taken advantage of digital printing here?
JW: One of the first and most prominent examples was Share a Coke. This displayed how customization can be successful and engaging for consumers. Personalization isn't just limited to names changing. We see mosaic where you can play with colors and patterns or collage where you can move items around the bottle and get dynamics on a container that you have never seen before. 
DP: In the past, in the fabric and home care arena, we've done some great digital programs. In the US, people are very loyal to their NFL football team. We were able to quickly make sure that we had packaging on shelf that represented the local team. Digital was perfect for that because we could support all NFL teams in the different regions, run smaller quantities and react if one team was selling better than another. There was also a fabric softener where they wanted every other bottle on shelf to be different. Digital allowed us to be able to print a nice mix of baby boys and baby girls.