Resources
Label Magazine
The Versatile World of Folding Cartons
Differentiate your brand's packaging and stand out on the shelf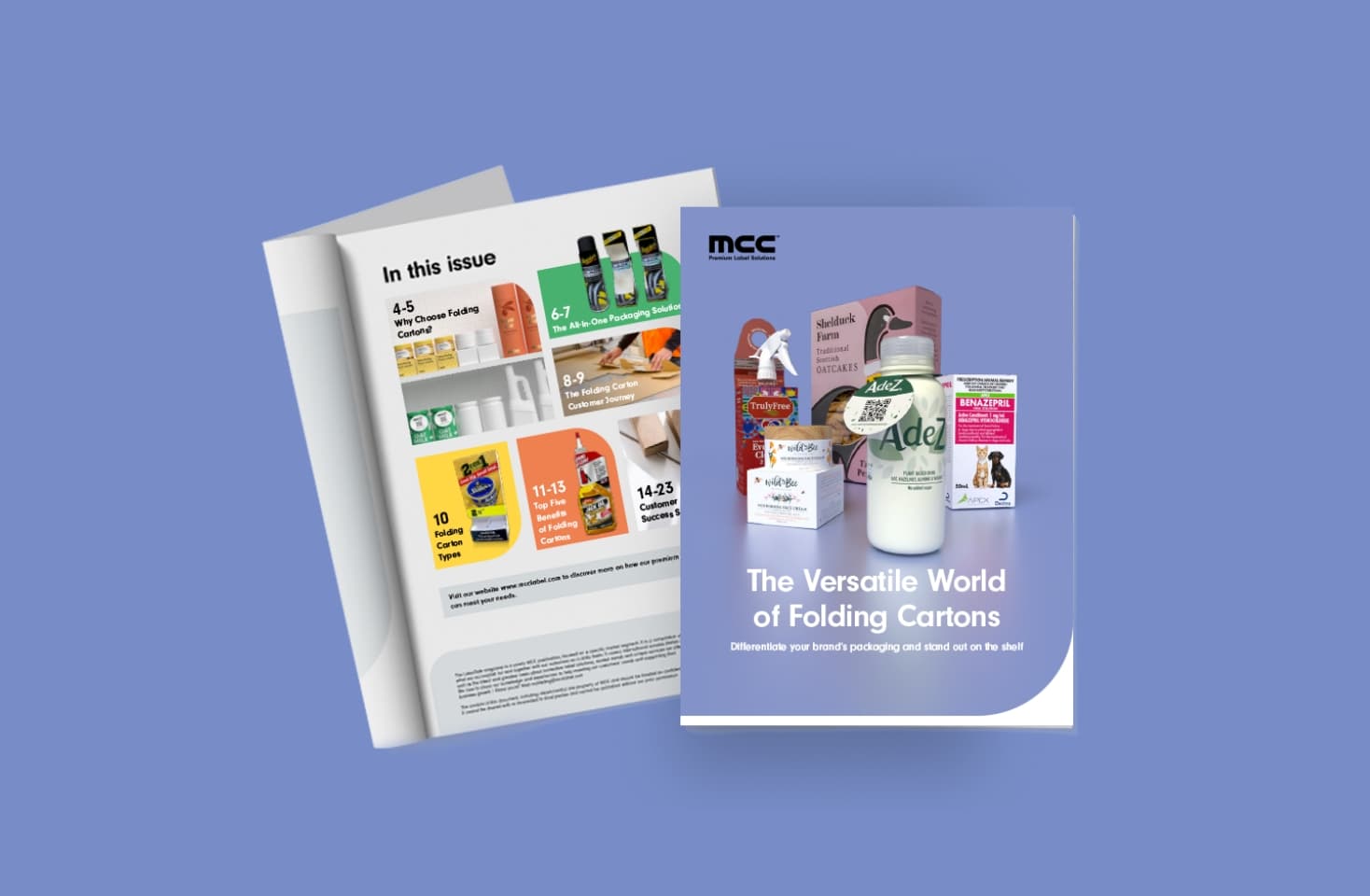 The global folding carton market is on the rise. According to recent studies by Smithers, the total value is expected to reach more than $160 billion by 2026. As companies search for cost-effective, eco-friendly packaging options to satisfy growing consumer awareness of the environment, folding cartons offer a range of solutions.
In these pages, we seek to inform you about the key trends and drivers of the folding carton industry and keep you up to date on the challenges and opportunities that have arisen. We'll also show you how we can help guide your folding carton project from initial idea to final completion.
We are excited to share our knowledge and experience with you so that you can maximize your brand's success with visually appealing, functional packaging that brings your product positioning to life.
Download The Versatile World of Folding Cartons