Resources
Cases
Why You Should Consider Technical Support
When it comes to maximizing your productivity and product quality, it's critical to involve experts that can provide reliable technical knowledge and support. At MCC, we are here to help you. Whether it be artwork recommendations or application assistance, our technical experts work with you to support all aspects of project development.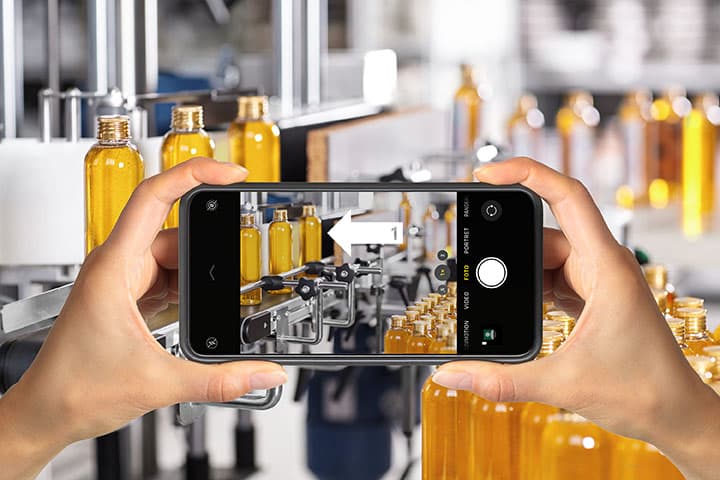 Finding the right label solution
If your brand is challenged by label fastness to light (long shelf exposure), label resistance to chemicals or unusual labeling containers (either very small, large or irregular), we'll help you with finding the right label solution. Most of the labels for aggressive automotive chemicals require UV lamination with BOPP foil or a very thick layer of UV varnish, which protects the print against abrasion during transport and against washing the inks by chemicals during use. This industry (as well as any) has been hit by the problem of slimming ordinary HDPE containers, that are now flaccid and easily inflated by chemical vapors and bent when labeled.
Importance of technical support in Automotive & Chemicals:
Collaboration with your team to evaluate your project from every angle.
On-site or remote technical support and knowledge to guide you through your project.
Label optimization to achieve the best possible solutions for your product.
Application expertise to ensure your label runs smoothly on the line.
Training seminars to help you maximize your label's performance.
Shifting the boundaries of remote support
Every step in your labeling process should run smoothly. MCC's Application Engineering Team can now provide assistance and help meet deadlines from a distance with the TeamViewer Pilot.
Since the pandemic limits our travel and we still receive a lot of urgent questions about label application support, we wanted to search for an effective solution. – Chris Cotter, MCC Application Engineering Manager
"We wanted to see and listen to what our customers are experiencing and that's why our team started with the TeamViewer Pilot project in Cwmbran (UK) to help customers remotely. This way we are using livestreaming video to solve problems and prevent downtime costs."
By simply using your smartphone, you can film the machine allowing MCC's Application Engineering Team to quickly see what the problem is by freezing the video. A big advantage is that MCC can guide the customer by giving visual instructions such as arrows or circles on the video to indicate what should be changed.
Benefits of application engineering via augmented reality:
Save time and money by solving problems remotely
Faster QA
Guidance via 3D markers onto real-world objects
Recording and freezing livestreams to send instructions or translations afterwards