Resources
Cases
Authentic Brazilian Beer chooses ThermoWash™
ThermoWash™ Pressure Sensitive Labels for Returnable Bottles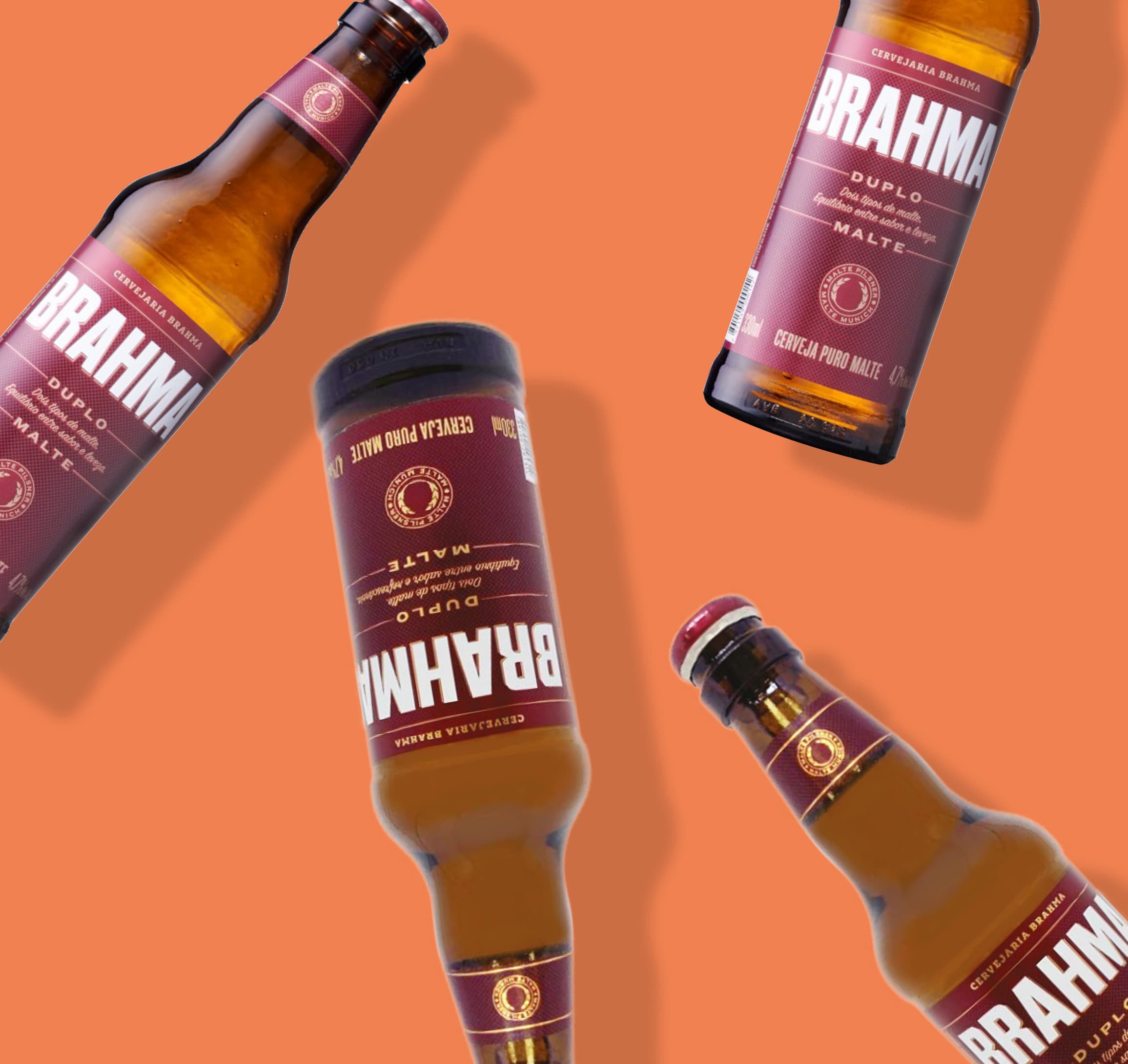 Dating back to 1888, Brahma is the most traditional local beer brand in Brazil and one of the oldest in its market. Owned by Ambev, the brand is the main focus for the company in this region, despite the introduction of Iinternational brands such as Budweiser and Becks.
In 2020, the principal focus was the launch of the Brahma Duplo Malte. A sophisticated combination of pilsner and munich malt. Throughout the year, promotions were targeted, via virtual platforms, towards staying at home to try the new Brahma beer.
The product entered the market with just the 600ml bottle and cans so the expectation for thesubsequent launch of a more contemporary, long neck bottle was high.
Sustainability Goals
With Sustainability as a key focus, the innovation department was searching for a way to reduce the packaging's footprint. Inspired by another project with MCC using wash-off labels, they developed their first returnable, long neck bottle.
MCC's ThermoWash™ technology is a pressure sensitive label construction, designed to detach easily in the washing process. Successfully tested in Brazil a few months earlier with the Beck's 600ml, ThermoWash™ was the perfect solution for the launch of the returnable bottle.
Whilst benefiting from the aesthetic advantages of the Pressure Sensitive Label, the ThermoWash™ construction meets the company's sustainability targets. On a ThermoWash™ label, the inks and adhesives remain attached to the substrate throughout the entire label removal process so there is no risk of contamination.
A swift success
With just four weeks before launch, MCC had to deal internally with extreme urgency in order to match the color standards, specifications and produce a considerably high quantity on time to send by air and meet the customer's necessities.
PSL ThermoWash™ material was quickly approved and valued by the whole marketing, innovation and brand team. The launch was a huge success, producing twice as much than planned for the first quarter.
Following the success of this project, the company will expand the use of ThermoWash™ technology to other brands and regions in South America.
Since the beginning of this project, the MCC team was veryaccessible and helped us at each step throughout the flow. Apart from the fact that label has an excellent quality, the customer service is amazing and quick. Great experience at logistics and planning." 
Gustavo Galdini, Solutions – ADL –Foreign Trade at Ambev