Resources
Cases
Raised Roof Emboss Pops on Clarnette's Heavy Weight Substrate
This Rosé label was part of a recent rebrand and needed to sit within the existing family of Clarnette wines.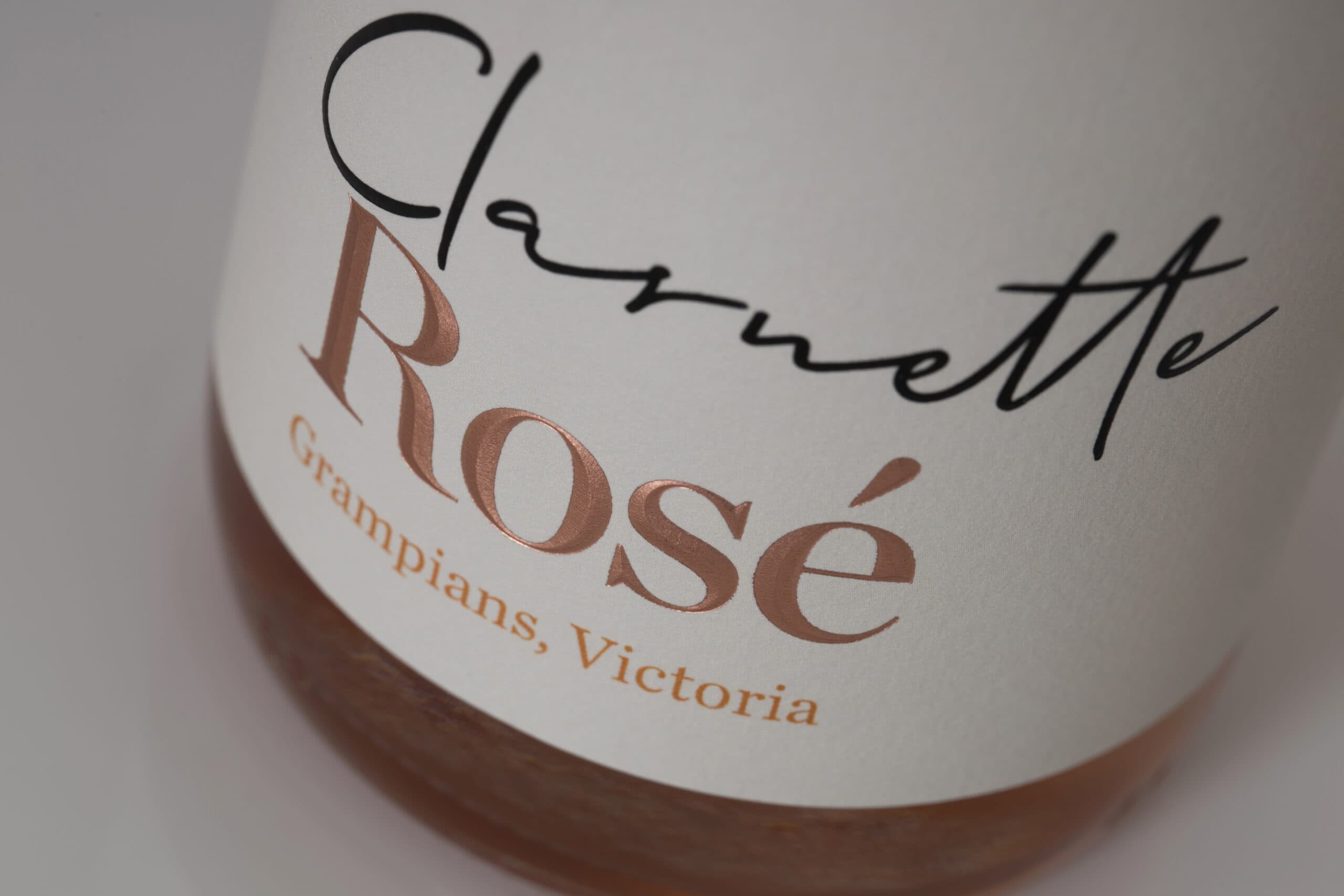 Heroing the variety was important, as well as reflecting the wine's confident and luxurious nature. This was captured in warmth of the Australian Copper foil, matching beautifully to the wine colour. The raised roof emboss adds sophistication and allows the light to play off the foil.
We moved Cotone Bianco paper which improved the richness of the foil and gave the label a lovely feel in the hand that adds to the quality of the Clarnette range.
Label Information
Producer – Clarnette Wines

Designer – Light Years Agency

Region – Grampians, Victoria

Varietal – Rosé

Printing – Digital

Substrate – Cotone Ultra Bianco

Embellishments – 5287 Copper Foil combo, Raised Roof Emboss, High Build Screen