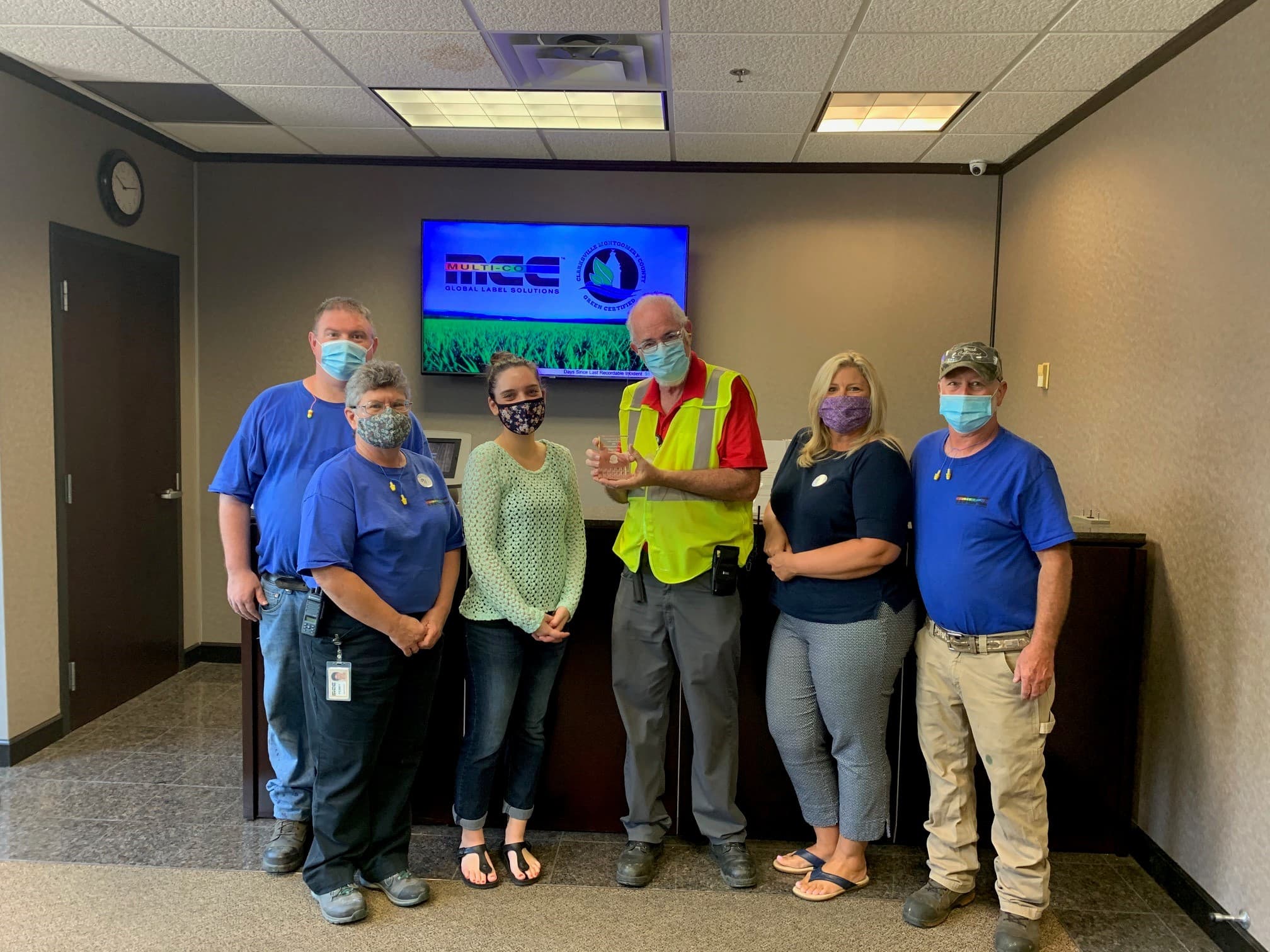 Green certification program
A community with vision is one that implements programs that have lasting value to its residents and businesses. Clarksville-Montgomery County's Green Certification Program is a promising example of the vision that makes this community not only a great place to live and work today but promises a vibrant and sustainable future. In 2011, Clarksville-Montgomery County started the Green Certification Program and continues to build the program year after year.
MCC Clarksville principles
The mission of the Clarksville-Montgomery County Green Certification Program is to help local organizations become better environmental stewards by saving resources, generating ideas, and continuously striving to improve. MCC Clarksville was inducted into the Green Certification Program in 2016 based mainly on our heavy efforts in reclamation, recycling, and reuse. MCC Clarksville considers environmental responsibility as an integral part of its activities, based on the following principles:
Awareness of possible environmental risks and their minimization through the choice of product technologies.
Use of environment-friendly materials in our product portfolio.
Implementation of every opportunity for a reduction in atmospheric, soil, and water impact, as well as low greenhouse gas emissions and waste through appropriate measures.
Maximum utilization of resource and environment-protective technologies in line with our ongoing strategy.
Solvent recovery system
Thier largest recycling program is the solvent recovery system, where solvents used in the printing process are reclaimed, recycled, and reused.  As of their last certification in 2018, 4.1 million pounds of solvent were recovered, and they are currently on track to meet or exceed that in 2020.  Rather than purchasing new solvent, the recovered solvent is put back into the product, or sold to the company's ink manufacturer.
Additional recycling initiatives
In addition to printing, the facility metalizes paper and makes its own cylinders. This process produces hazardous wastes and scrap metals that are recycled. In addition to that, they regularly recycle cardboard throughout the facility. These processes make up their next largest recycling initiatives:
Scrap Bales of Paper – As of our last certification, 1.8 million pounds recycled
Scrap Metals (Copper and Aluminum) – As of our last certification, 23.5 thousand pounds recycled
Cardboard – As of our last certification, 128 thousand pounds recycled
Gold level certification
Every two years, MCC Clarksville is required to re-certify with the program, which occurred in 2018 and most recently in June of 2020, where they improved their efforts, and moved up a level to Gold. Their vision is that they will be recognized as a leader in exceptional environmental practices because the employees embrace and practice conservation, innovation, and responsibility for the future.