Resources
Cases
A 100% Post-Consumer Recycled Paint Pail
MCC Verstraete joined forces with companies Koninklijke Van Wijhe Verf, Dijkstra Plastics and Veolia Polymers to introduce a paint pail made from 100% Post-Consumer Recycled Materials (PCR) and finished with IML labels. On their part, this is a crucial step towards a fully circular system.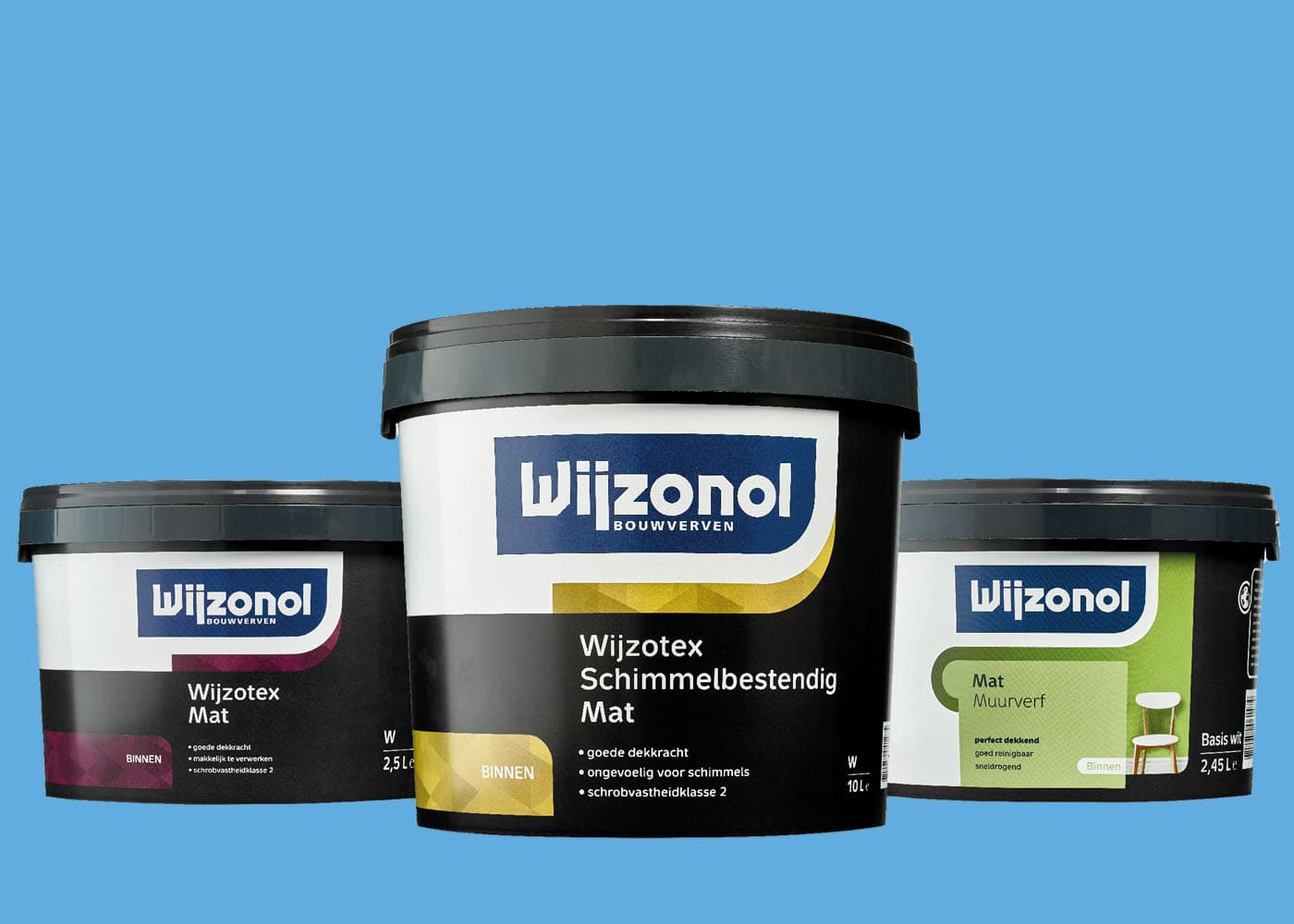 Taking it one step further
In the past, the paint pails were made from Post-Industrial Recycled Content, i.e. unused plastic left over from other production processes. "We take it one step further by using PCR pails," explains Menno Beek, Van Wijhe Verf Marketing Manager. "We now use plastics used and recycled by consumers." Veolia Polymers processes them into what we call granules, followed by the production of PCR pails for Van Wijhe Verf by injection molder Dijkstra Plastics.
No quality without testing
It goes without saying that this has all been extensively tested. "You don't want to run the risk of having the pail crack after you've filled it with expensive paint," says Remy Notten, Commercial Manager at Dijkstra Plastics. For instance, this is why Van Wijhe Verf filled the pail with sand and water – to test whether damage could occur during loading, unloading and transport. That wasn't the case. "This approach allowed us to prove that it's possible: a perfect paint pail made from consumer waste." The new PCR pail was put into production in May 2018 and a year later, everyone – including the client – is incredibly satisfied.
The road to circular production
"We've been producing plastic pails for over forty years now," Notten explains. "A few years ago, it was still a neutral product that worked well, contributed to our comfort and improved our standard of living. However, the plastic soup in particular made us realize that the material doesn't just go away, which means that we can't keep on producing according to the linear method. Circular production is the way to prevent the planet's over-exploitation."
"Our mentality is still overly dominated by the idea that the flow of new raw materials is infinite, but that just isn't true," says Klein Nagelvoort. "By using virgin material, you crank the oil tap back open again. That's something you can do for medical equipment or food, but not for paint pails that immediately end up back on the waste heap once they're done being used. That's an abuse of raw materials," he explains.
A new color? Not quite yet.
And still, according to Klein Nagelvoort, many paint producers remain apprehensive. "So many different colors of plastic come in that there's no way we'll ever be able to produce a white pail, which is why the color is solid charcoal gray." For that matter, the same issue was also true for pails made from Post-Industrial Recycled Content. "Wijzonol's white wall paint always came in a white pail. That was a tradition in the paint world. That means you have to show some real gumption to do things differently," says Beek on the subject. Yet that's precisely what these three companies did together.To give the charcoal gray pail the same look it had in the past, Dijkstra Plastics uses IML decorative technology.
Recycled plastic is as strong, sleek and durable as new material. It's possible to decorate the gray material outstandingly with in-mold labeling, which gives the whole container and the lid an attractive look."

Jan Van Iseghem, Regional Sales Manager at MCC Verstraete
Recycling
"Obviously circular production isn't a new thing," says Notten. "It's been done with paper, cardboard and glass for years now, and we're completely accustomed to it. However, when it comes to plastics, it's still in its infancy. We're delighted to drink our expensive wine from a bottle of recycled glass," Klein Nagelvoort also remarks. "And the first recycled paper was gray," he recalls. "We also didn't mind that at all, because you could clearly see that it had been recycled. In the meantime, never-ending developments have resulted in recycled paper also being white. We haven't reached that point yet for plastics, but who knows? Maybe we'll be able to do it in the future or be able to make pails in pretty colors. Those developments haven't taken a backseat either."
The future ahead
"We're always on the lookout for ways to improve our sustainability performance," Beek says. "There's a good reason why Koninklijke Van Wijhe Verf is the first chemical company to have already become a Certified B Corporation in 2016. You're never done, but that's also what makes things interesting. It would be nice if a used paint pail could be recycled in the future. To make that happen, we need to find a way of removing paint residue in such a way that the pail can be used again as a new raw material. At that point we'll have made the paint pail completely circular."
The collaboration between the three companies goes a good deal further than the mere circular production of paint pails. "We've developed an antimicrobial supplement for paint, but we see a broader range of opportunities," says Beek. "By using this supplement when producing recycled plastic pails, you could, for example, also apply it to food packaging in the future. That would be a fantastic next step in this unique collaboration." 
Waste collection
"We process 45,000 tons of consumer waste annually. Of that amount, 30,000 tons originate from packaging waste and 15,000 tons are from the municipal waste collection center," says Klein Nagelvoort. "You often still have to drop off plastic waste at the municipal dump. It would be nice if, for example, a collection center could be set up at DIY stores or a deposit could be applied to this kind of pail. Sorting after waste collection is also an option that would make it easier for consumers to recycle plastics."
MCC Verstraete
MCC Verstraete has been a Dijkstra Plastics supplier for years. The company was one of the first to join the New Plastics Economy initiative launched by the Ellen MacArthur Foundation. As the global market leader in IML labels, it was inconceivable for it not to be involved in the NPEC movement, in which it plays an active role. On 29 October 2018, MCC Verstraete signed the Global Commitment 'A line in the sand', the objective of which is to eliminate plastic waste and pollution at the source. Together with its clients, it is innovating towards even greater sustainable and circular IML packaging.