Resources
Cases
Cold Foil Shines Bright on the Leaktite Caution Pail
Leaktite, an American manufacturer of pails and buckets for various applications, wanted to introduce a highly reflective, safety-oriented bucket to its extensive product line. It had a vision but needed a label manufacturer with heat transfer label (HTL) expertise.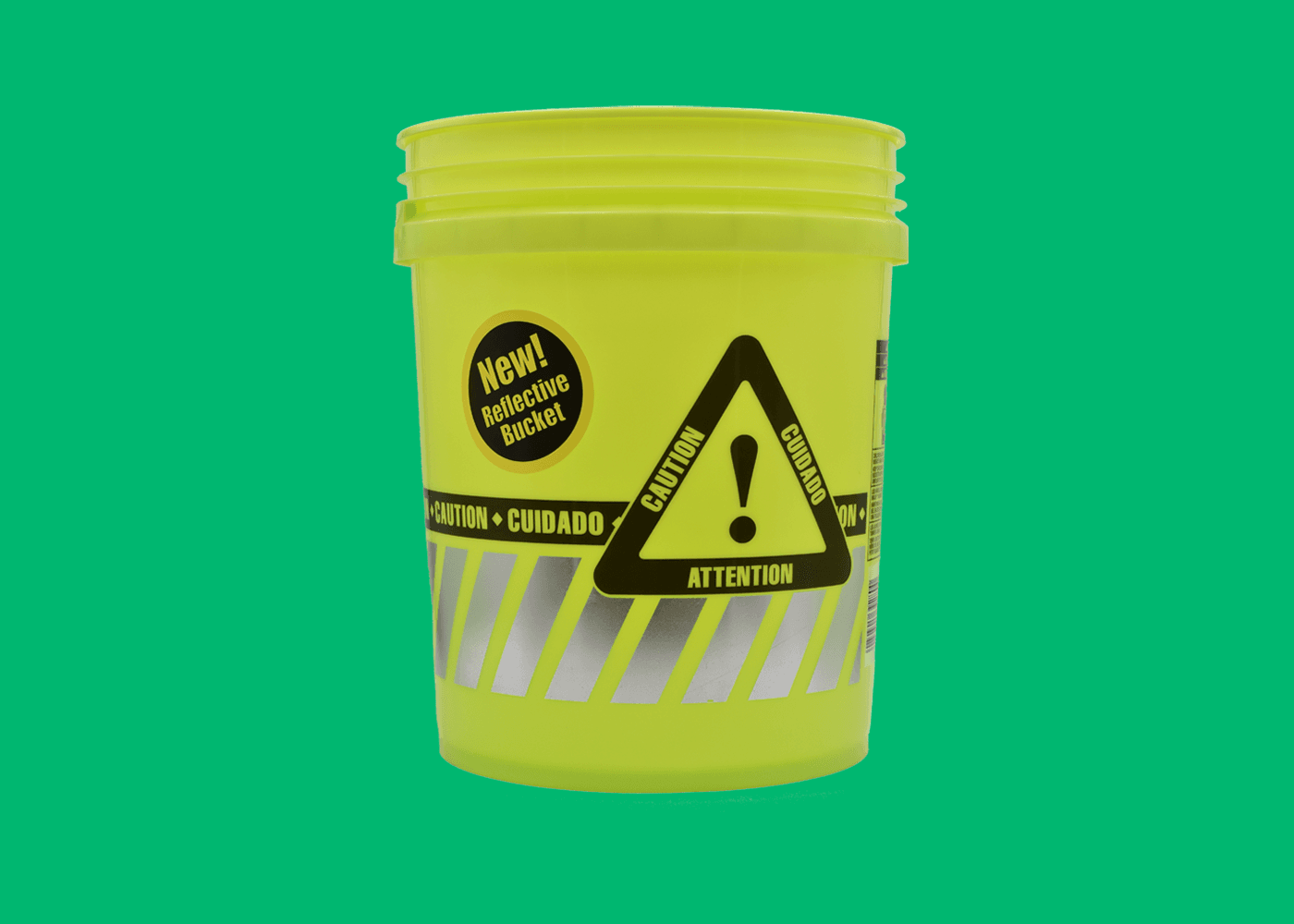 Highly reflective HTL
Our heat transfer labels enhance customer's brands across all industries, delivering durable, premium labels for their products. Leaktite challenged us with this unique request to produce a highly reflective heat transfer label for their new 5-gallon bucket.
Our experienced HTL and research and development teams worked exclusively with Leaktite to come up with the perfect label solution for this application – cold foil. The metallic foil printed on the substrate would provide the extremely shiny, reflective look for high visibility during the day and night.
Customer focused solution
Our strategic design intent focuses on the needs of the customer and how we can best utilize our capabilities to exceed their expectations. Through this, we determined that the cold foil stripes should be located on the bottom half of the bucket. This enables the labels to work seamlessly on their label application equipment.
This was the first-time cold foil was used for a heat transfer label – and it did not disappoint. This product showcases the many printing possibilities we can achieve with HTL.
Over the years, MCC has been a primary supplier of Leaktite's growth and innovation. With their support, our business has grown by adding unique and outstanding label application designs to the marketplace. We rely on their engineering and their development team to bring new products to life. This has given our key customers great opportunities for growth."  

Jay Brooks, President of Leaktite