Resources
Cases
Colombelle: a mythical cuvée reinvented after 30 years
Colombelle celebrates each birthday with a new look, this edition was in Art Deco style, with a touch of vintage and innovation.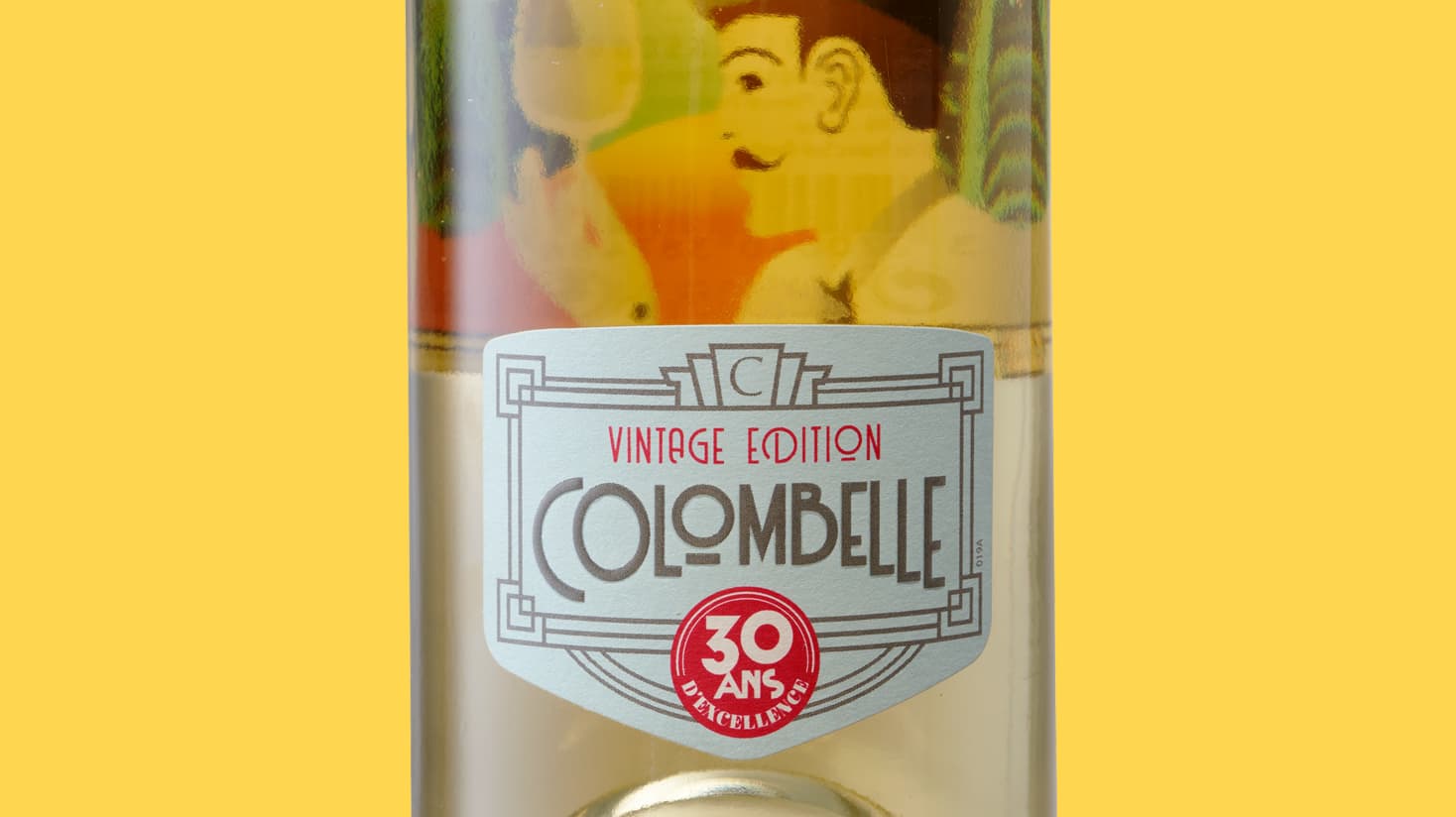 A pioneer in the French region of Côtes de Gascogne, Colombelle by Plaimont has won several national and international awards. This Cuvée is on the menu in many culinary establishments. Such a great taste deserves a great look. Colombelle celebrates each birthday with a new look, always with great loyalty to its history and identity.
Plaimont's mission is to develop the reputation of dry white wines from the Southwest. From the outset, Plaimont has enriched its heritage with the most beautiful castles and estates in the region, which amounts to seven new property acquisitions.
Limited Art Deco edition
2018's edition was in Art Deco style, with a touch of vintage and innovation. Dynamic colors, a unique design and enchanting drawings were the key to this perfect harmony. All the characteristics of Colombelle are present on the bottle: the feather, the dove ('Colombelle' in French), the hills of Gascony, the citrus and not to forget, the colors of the French flag.
Transparent label
The unique aspect of this label is its transparency. White wine is transparent, which allows you to see the back of the label through the bottle. The label is printed recto/verso, but with a transparent look. This means the design is the same on both sides, just like a reflection. As a result, you always see the label, no matter how the bottle is positioned.
Shine like a star
In 2019, Colombelle looked like a real movie star. It asserts itself at the front of the stage and shines brightly with all its awards in international competitions.
On the label of this Star Edition 2019 – another brand new label: the famous feather, the cuvée's signature, appears decked in royal purple to cause a sensation when the curtain rises. A real showstopper. The wine, a light golden hue, sparkles.
We are already excited about what 2020's edition will bring us. Ain't no mountain high enough!
MCC France has been a great help throughout the development of this innovative project. From choosing the best printing solution – making it possible to overcome all the constraints – to the perfectly successful packaging result. Thus creating a real distinction on the market, its support, both rich in advice and human implications, was a real asset in carrying out this technical feat.
Pauline Moreau, Production Manager, Plaimont