Resources
Cases
Custom product development results in stunning design
Firmly rooted in the heart of Napa wine country, Penrose Hill sources fruit from around the globe. The Rancho Campo 'belt buckle' label evokes the rural landscape of Argentinian cowboy culture and honors the hard work of winemaking in high elevations with heritage varietals, from where this wine hails.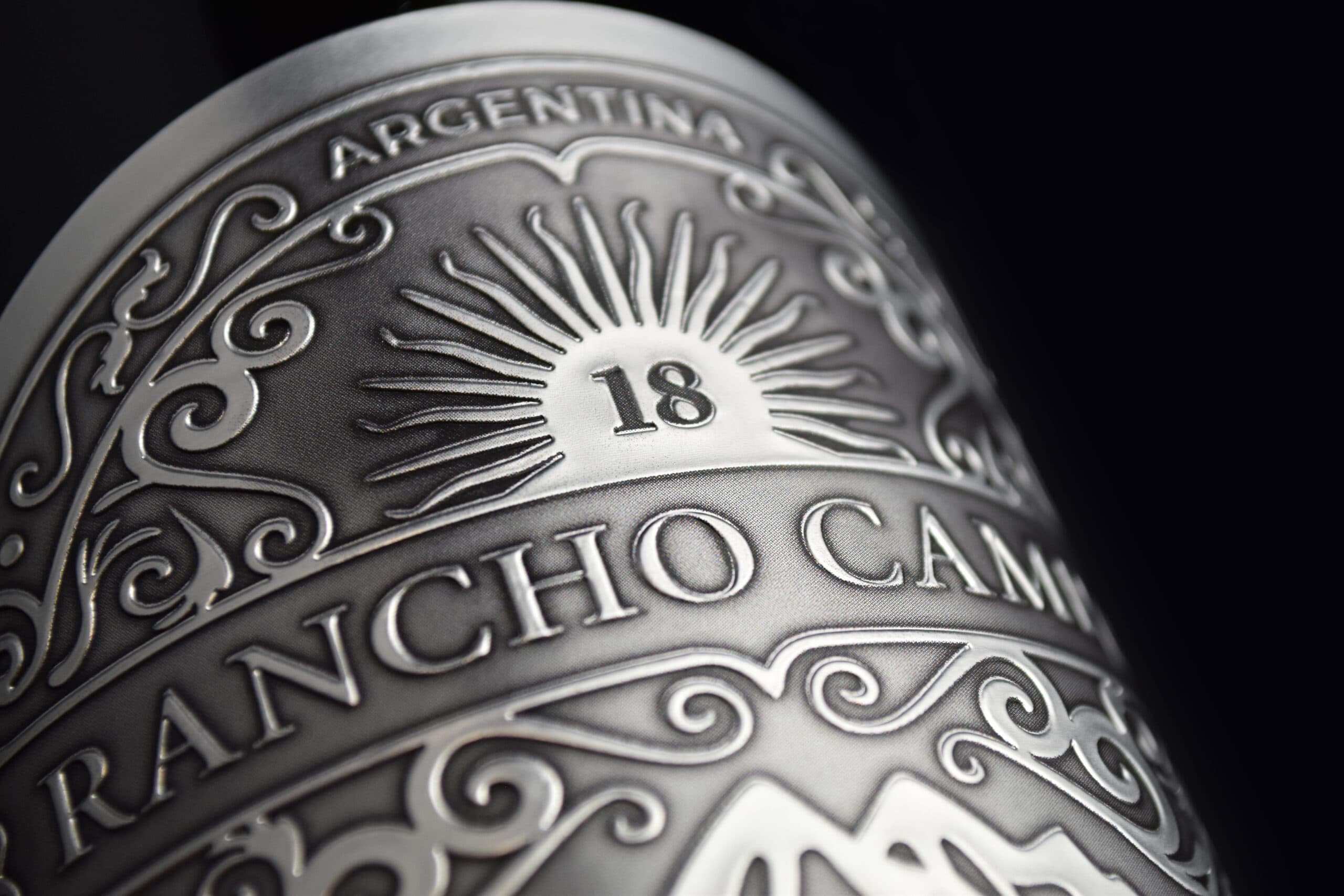 Rancho Campo wanted to capture the essence of its brand – the look of a hand-applied, rigid embossed metal label that would mimic a belt buckle. Working directly with one of our specialty paper suppliers, we were able to translate this vision into a quick-to-market custom solution with a lower cost of goods and bottling-line ready application.
A true collaboration
The desired look for this label depended wholly on the extremely deep emboss. In collaboration with one of our specialty paper suppliers, MCC developed a new material which helped achieve this metallized and highly embossable look. Two layers of 70# Bright Silver foil stock were laminated together with the strongest neck adhesive available. Our 20-ton flatbed emboss units were maximized to achieve this unique, true-to-life look of a belt buckle.
The custom stock for this project raised concerns about the application process. MCC worked closely with the customer's bottling line team to test and optimize the label roller configurations. These trials, along with the newly developed adhesive, eliminated any potential flagging that could have occurred on the line.
The MCC Napa team's expertise with premium stocks and foils, digital print capabilities, and material compatibilities provided us with the guidance needed to move very quickly from concept to flawless production without compromise.
Carolin Meier, Creative Director, Penrose Hill