Resources
Cases
Discovering New Inks for Fraser Anti-Static Techniques
Fraser Anti-Static Techniques are the market leaders in electrostatic innovation, producing static control and generation solutions to improve process efficiency, output quality and operator safety in industrial applications worldwide. Fraser was required to brand and mark the exterior casing of the anti-static device, but the electronic field generated by the unit meant that any conductive elements within this field would result in electrical discharges, sparking and a health and safety issue in turn. Black inks were causing this discharge to go off because of the carbon in them. Fraser challenged our MCC Roscommon (Ireland) team to find an alternative solution for their label.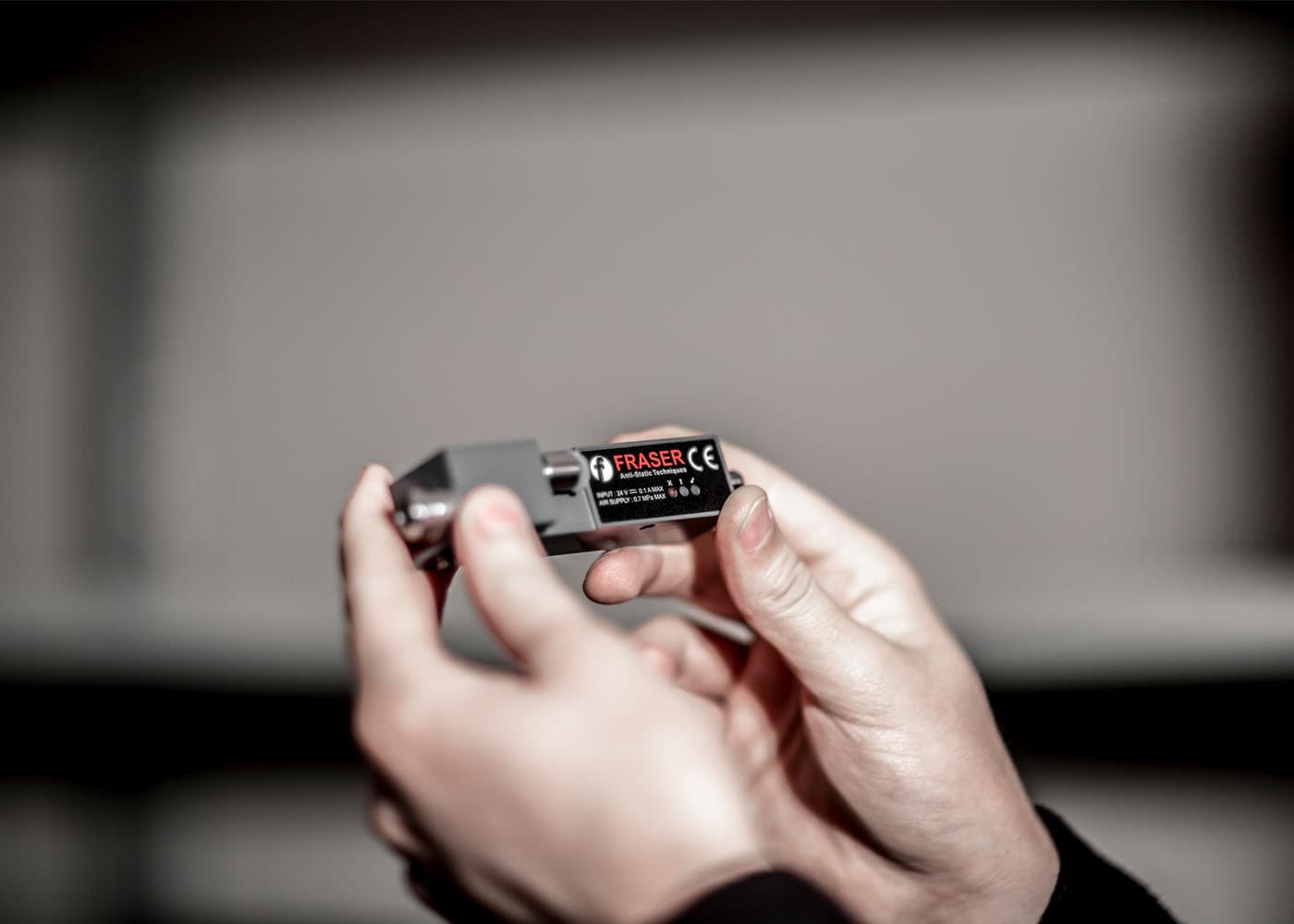 MCC technical expertise
Through our world class research and development team's technical expertise, they found the solution to this in an unlikely place – children's toys. We identified a black ink that was carbon-free and non-conductive being used on toy label. Using this ink, we carried out durability testing in conjunction with a premium polyester material and textured over-varnish. As well as being non-conductive, it was also important that the ink would not wear away when cleaned and used within a production environment.
Successful tests
All the tests were successful, and Fraser approved its use for all labeling where black ink printing was involved. Stringent quality controls and documentation under MCC's ISO quality standards kept clear records of the inks and processes used, ensuring it would be replicated on all current and future orders.
Understanding Fraser's needs
We collaborated with Fraser every step of this process, focusing on their needs and understanding their key requirements. Production samples and rigorous testing helped us determine the best solution for Fraser. The whole process was completed in a short time frame allowing them to mass produce and supply their devices. A combination of our label expertise and creativity enabled us to solve their now non-existent problem.